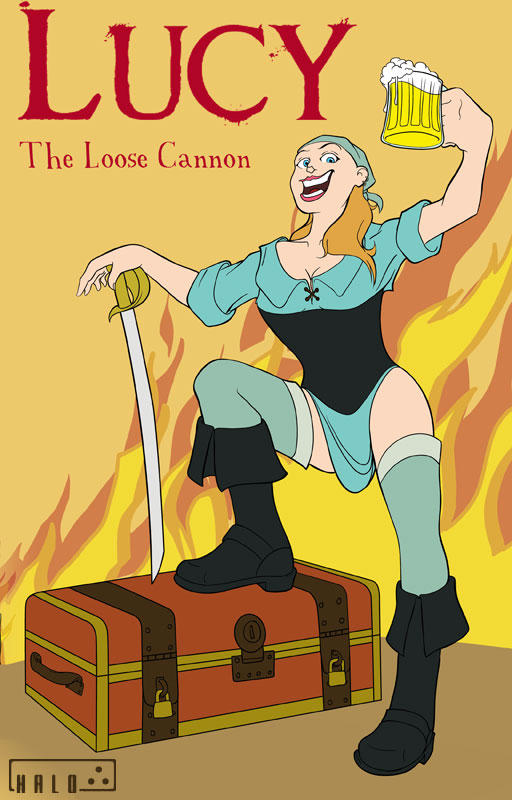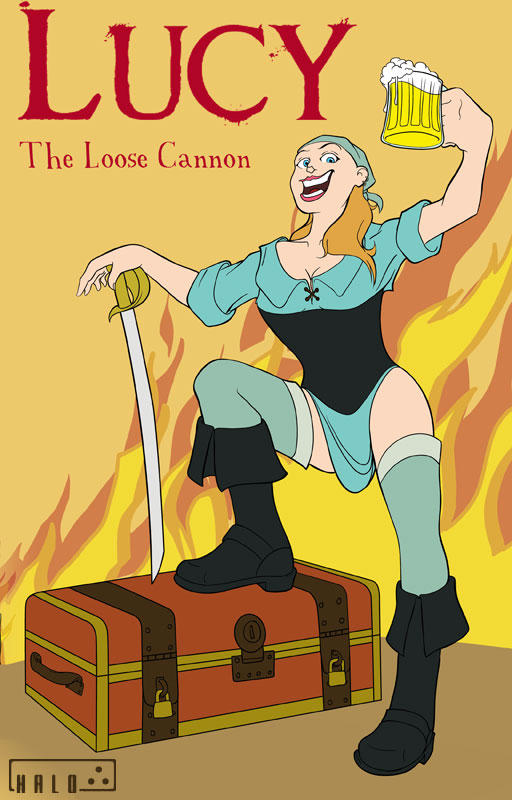 Watch 'er off the starboard port maties! Anatomy errors abound!

There are a few problems with this one, but still, I really had a lot of fun with this project. Who doesn't have fun drawing a pirate?

And how!

I love the energy in this, makes me want to go steal booty myself

I won't comment on the anatomy, since it seems you already know

I like the choice in font too, seems to fit!
Reply

Much thanks! And thanks for reconfirming my anatomy errors, makes me feel more confident that I may not make then in the future.
Reply

Reply

The only errors I can see are with the eyes, and it's not that glaringly obvious.
The only suggestion I can make is maybe adding a small notch to the trunk so it looks like the sword has pierced the surface of it. Just an idea.
I love the fact that you're doing different things and going out of your comfort zone.
Reply

Ah, I see what you're saying now...
My instructor told me that her shoulders look sorta broken out of socket, her hand holding the beer looks a little too big and that even if I were pushing the hand for perspective the beer should be bigger, and that her nose shape is funny looking. He's a stickler! But he makes some good points, me thinks. Perhaps I may go back and draw her again, better this time. It was a lot of fun! XD
Reply