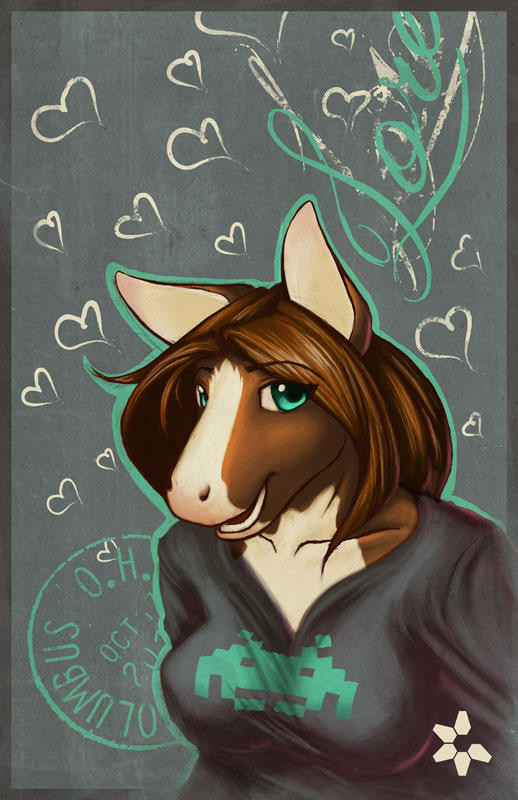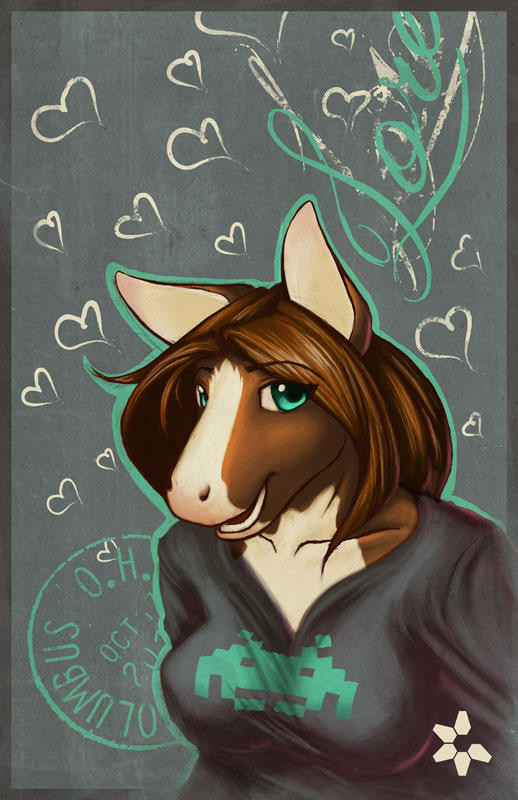 As a lot of my pieces do, this started off as a sketch and then to a finished piece! It was a sketch I doodled of my wife's character and I liked it enough to just keep going with it.

Funny enough, after I showed her the finished piece, she said she wants that shirt. I kinda want one too, actually.

Feel free to leave me your thoughts, critique is always appreciated!

Space invaders shirt!

The colors are awesome

Reply

No wonder you were OK looking into My Little Pony!
I mean, not to say she is a pony. Probably a horse. Equine in nature, at least... so in general, you know...
...Very nice looking character! That's all I should've said. Very nice looking character.

Reply

sweet art!
I was thinking of having a design like that as a window sticker for the back of my car.

Reply