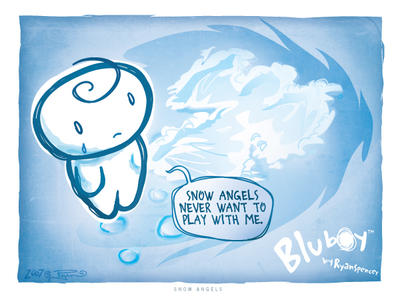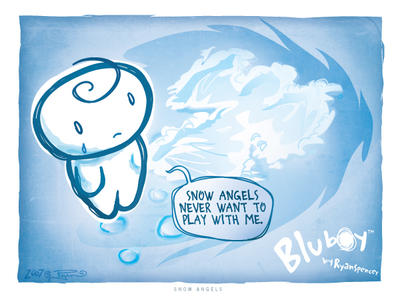 Watch
TITLE:
Finding Snow Angels
**************************************************************
COMMENTARY:
This is my Submission to S.C.A.R. for an Exhibit in the The Artery Gallery in Sudbury Ontario. Being held on Friday March 16th.
For info on the event see here -->
[link]
The theme is Winter Blues... "Dead of Winter/ Frozen in Time"
I felt this was an obvious place for BluBoy to find some friends. So here is a sneak preview. There may be prints to purchase. So I will let you guys know if this is the case.

NOTE: Alternate message: "They always seem to leave when I come around". A bit too litteral here, Since it's titled Snow Angels. But I like the "Play with me" line...
**************************************************************
SOUNDTRACK:
Red House Painters - Uncle Joe --> (One of my all time favourite songs... it makes me happy)
NOT ROYALTY FREE - DO NOT REDISTRIBUTE WITHOUT PERMISSION
BluBoy © Copyright Ryan Spencer 2004-2007