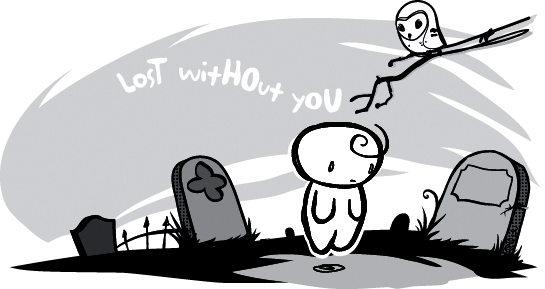 Prologue

These are the stories behind the stories... of a legend.

This is a tale of an angelic soul. The story of innocence becoming greatness. A spirit lost in a world of fear and sadness. An angel in the spirit realm whose love for others and determination grants him this high regard. Who helps and shares his hope to those that have lost theirs. Helping these souls find their way out of a limbo to that doorway home.

These are are the tales of an afterlife, a spirit they call BluBoy...

Haunting Facts
-->
bluboycomics.deviantart.com/jo…

So I've decide to open up the Soul Searching series to everyone!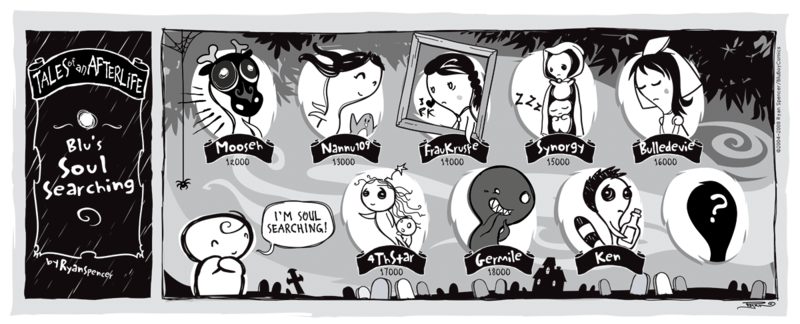 Any of you who want to enter themselves into a BluBoy Strip, Just copy and fill out the interview below. Then email it to me
HERE
or NOTE me.
I will save it down, and randomly choose one to illustrate as a character into BluBoy's world. I will get to each one, it just may take me some time to enter all of you.
SOUL SEARCHING INTERVIEW:
1/ Explain why you chose your online User Name (what it means or references to, or a nickname)?
2/ What or Where would you haunt, if you were a Lost Soul and why (like a favourite object)?
3/ How would you describe yourself, shy or an outgoing person?
4/ Your favourite hobby or activity?

5/ Favourite colour, and why?
6/ Role in your family (youngest/oldest/no siblings)?
7/ A favourite hobby or activity?
8/ Any pets, a lost or missed pet?
9/ What have you lost in life you wish you had back?
PS. You don't need to answer all of these questions, but it might help.

Hoping to do another BluMonday strip...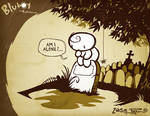 DD #1
/
DD #2Critiques:
A wonderful and detailed critique of "Am I Alone?" by
Redundant-Feign
->
comments.deviantart.com/1/2107…
Blu-BOT
More to come soon...

All characters and trademarks are Copyright © 2004-2008 Ryan Spencer.
Reproduction, distribution is prohibited without permission of Ryan Spencer. All Rights Reserved.