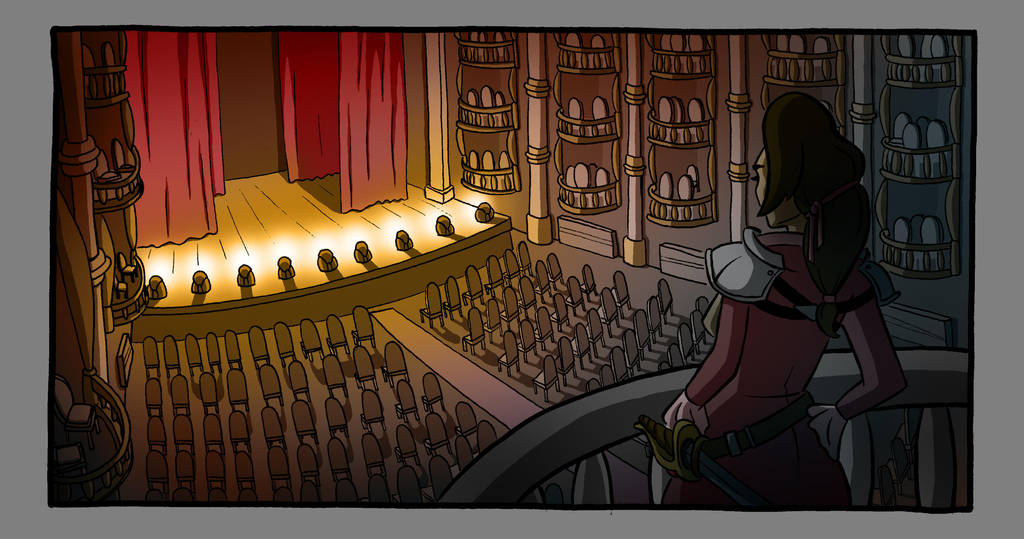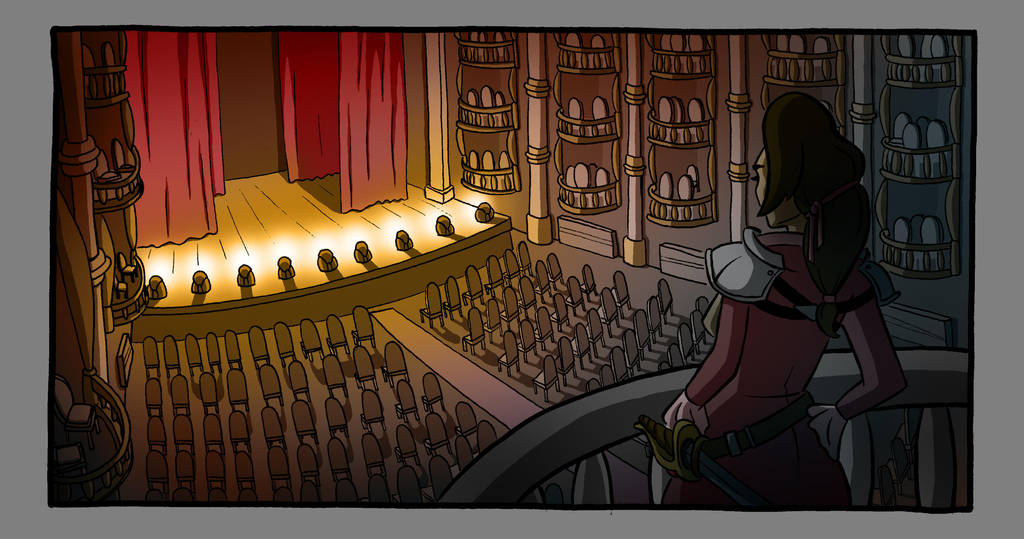 This is the stage of the opera house. For Senior Project class' Phantom of the Opera-Grendel & Beowulf mash-up!

is this for illustration? Or animation?
Awesome setting here.
Reply

Thanks! I was thinking it could be used for animation or games.
Reply

did you color with a gradient overlay? Or put in flats and then do something on top of it?
Reply

I did the flats, then over that I used a massive fuzzy brush to get the fade effect, like 600px wide.
Reply

...holy crap. I hope computer doesn't crash. That's what I find myself doing these days.
I sort of dread the day when I have to do a high-res/ large file
Reply

heh yeah, I've recently gotten into the bad habit of coloring my pictures at the size I scan them-- like 400 dpi so all my pictures are like 6000x 4000. after 5 layers my computer is like NOPE.
Reply

I freaked out yesterday when I bumped up the size of my 300px brush to a 500. SUddenly my mac refuses to listen and it constantly paints over wherever my mouse moves. then nothing responds to the point where I have to force-shut it. Big WTF moment there.
Reply

yeah I've done stuff like that too. The computer freaks out so bad that you can't even close photoshop.
Reply

Really cool. Great angle.
Reply