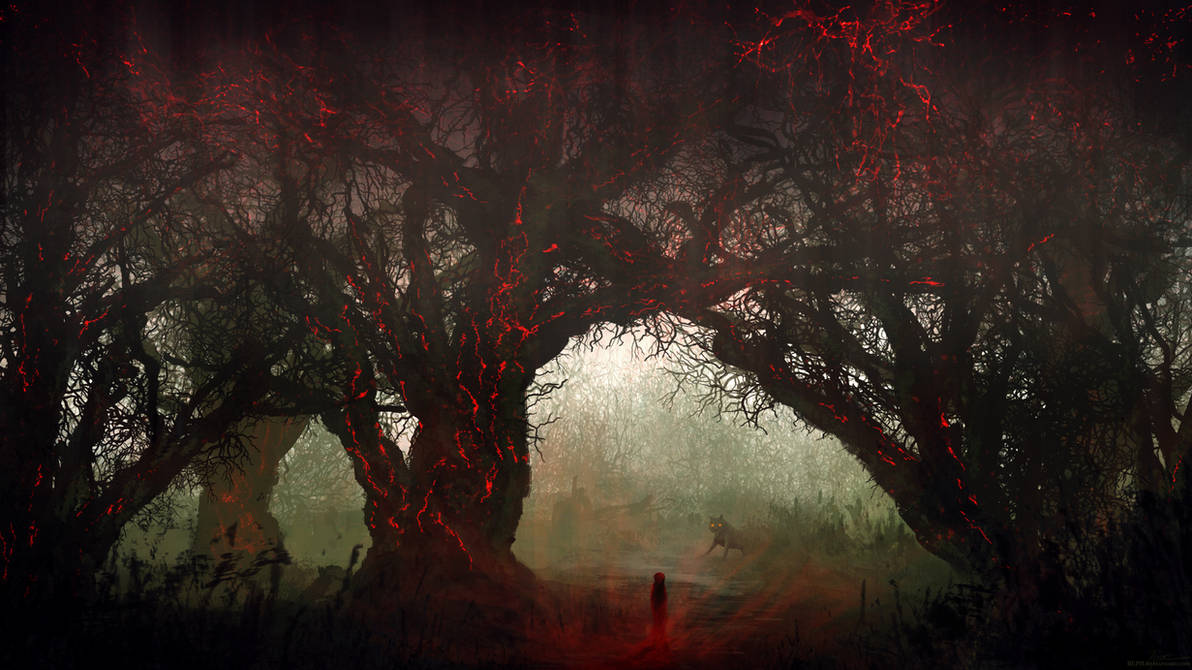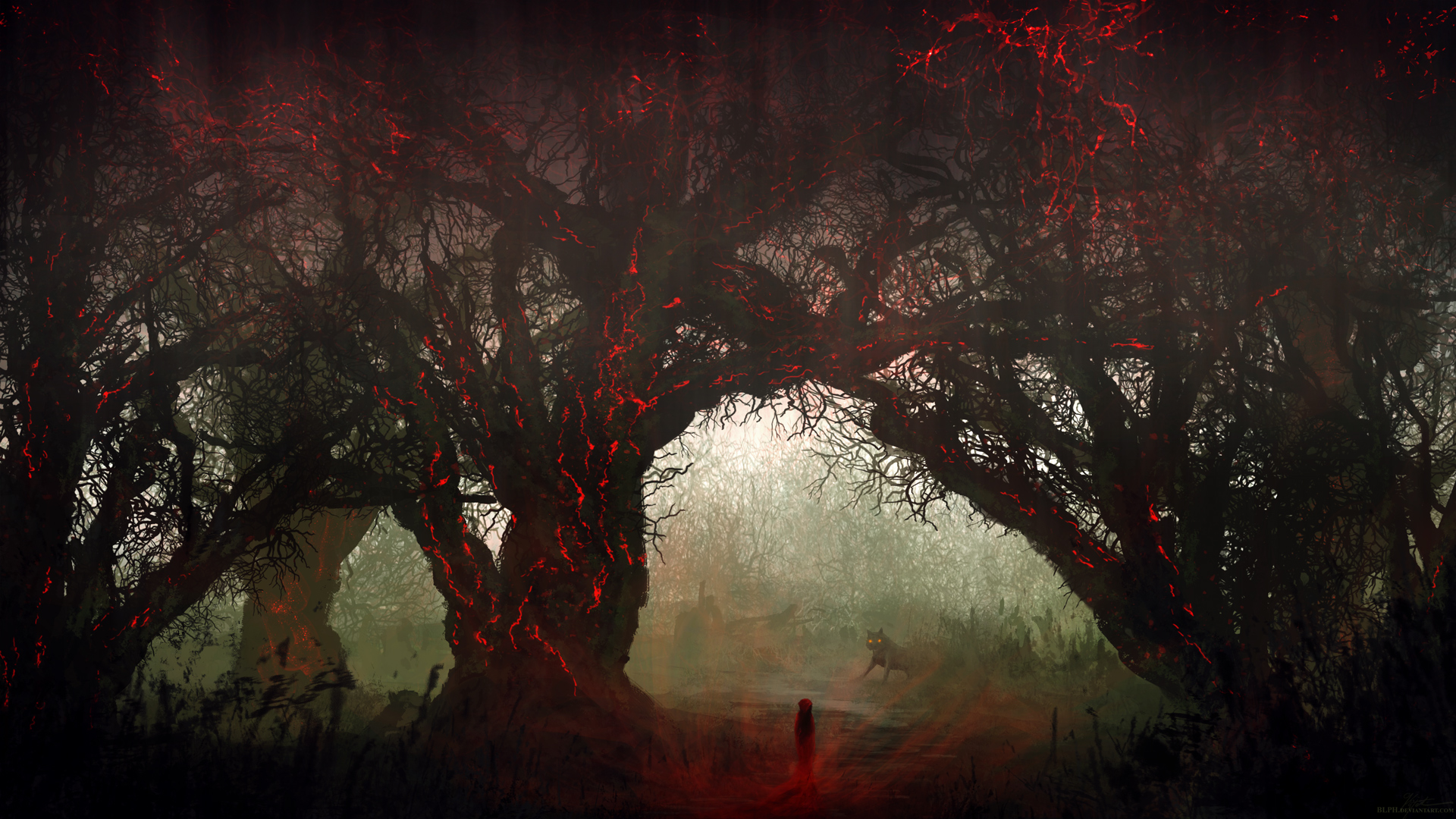 Watch
Something something Little Red Riding Hood with some sort of haunted trees

Haven't read or watched anything related within the past few years, it just flew to me while watching TV. I am still riddling what a documentary about WW2 has in common with one of the most well-known folk tales. Suggestions are welcome! The best ones will be featured on this page (once I understand how this "featured comment" works)

Enjoy

Facts:
- original size: 5600 x 3150 px -- download size: 1920 x 1080 px
- working time: a few days
- there really is nothing special in here, why do you keep reading? :p

Yay! I'm very glad to announce you that your artwork has been chosen to be amongst the best deviations

submitted to our

in the month of September 2014. You can check it out here: Featured & here: Hall Of Fame ( 53 – September 2014 ) .

P.S. Please, don't forget to show us some love

by

ing the Blog.

If you had seen this Blog faster than we got to announce it to you, even better!

Reply

Does she have the loom, that's the question.
Reply

SHE GOT FRIGGIN SUPREMACY
Reply

Beautiful. It reminds me of some of those pictures you see of trees that are basically just burning coals at that point in the fire, but they're somehow still standing.
Reply

hat ein bisschen was von Chris Cold, auch wenns nicht ganz mein Genre ist


Reply

Rückblickend hast Du wohl recht. HAT ER ETWA EINEN SCHLECHTEN EINFLUSS AUF MICH?!

Reply

Reply