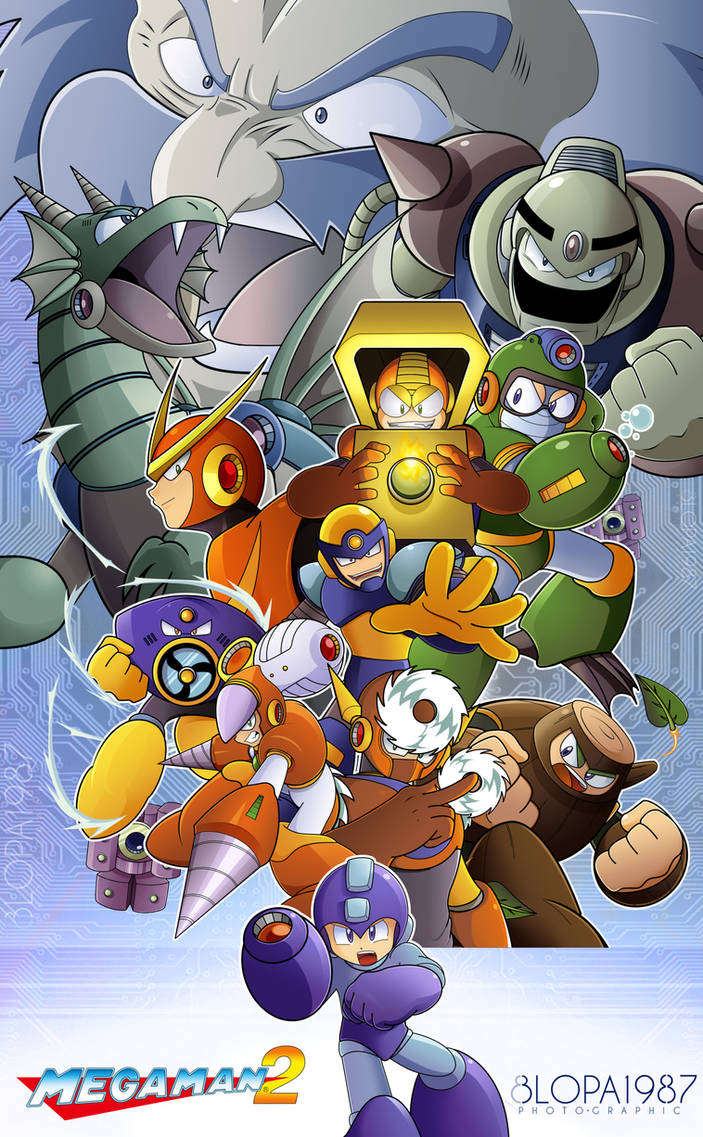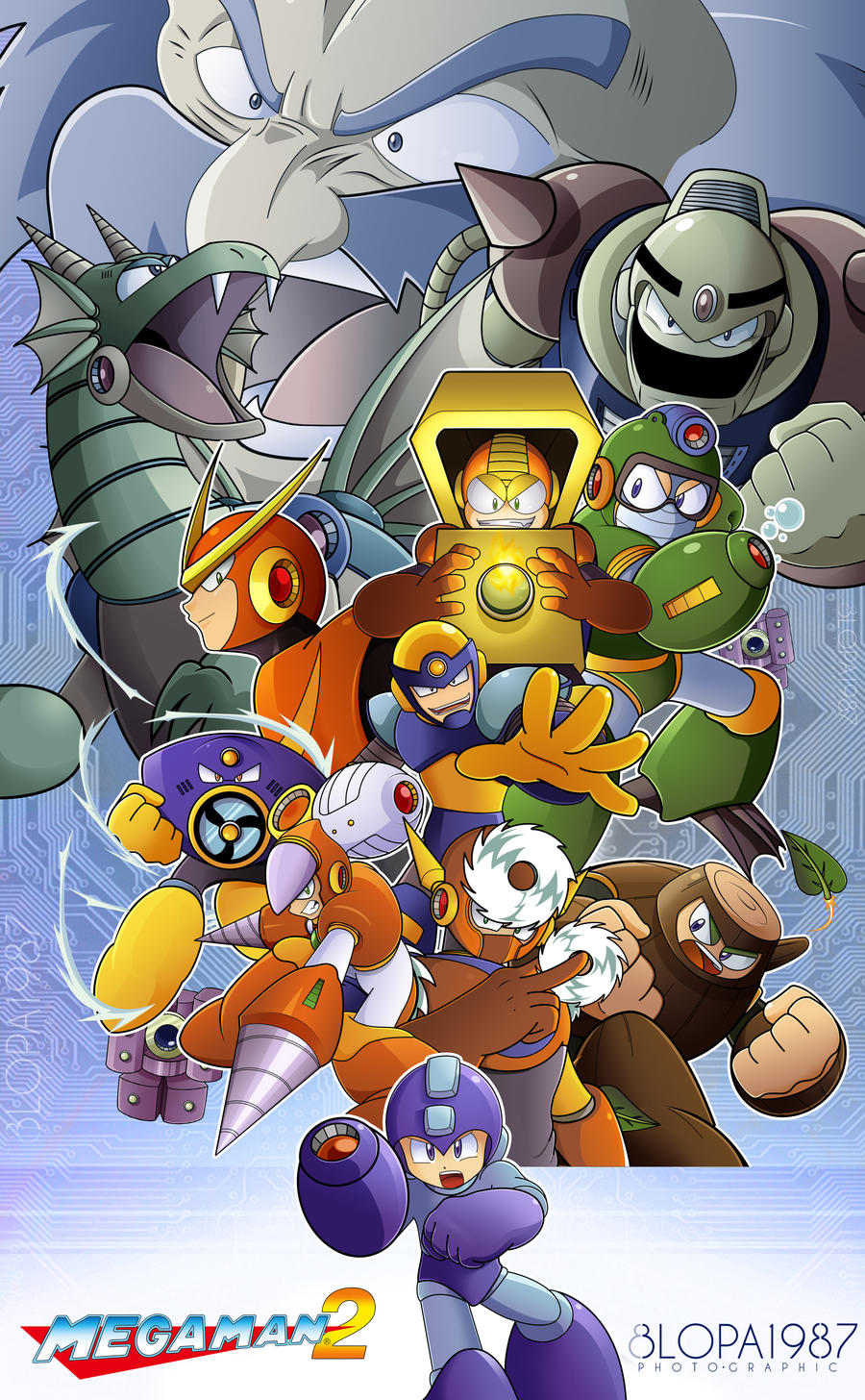 (warning
my bad English can cause AIDS
you will read on their own LIABILITY)
Finish! or...mortal kombat
FINISH HIM!!!
for me all the megaman games are good.
but this is one of the best!
many friends I had asked this
since they had seen:
MEGAMAN SERIES
1-Megaman 12-Megaman 2
a little sketch (megaman 2)
[link]
my view:
improve in the details
I learned to make better lineart
draw with calmer
and improve a little colored
yaa que va, ahora en español maldita sea!
me carga usar google traductor XD
al fin termine, si alguien se extrañaba del porque de mi ausencia (aunque lo dudo)
era porque estaba haciendo esto.
muchos amigos me lo habían pedido y yo les prometí hacerlo en algún momento, mientras el tiempo me lo permitiera
(me sobra xD)
creo que mejore un poco los detalles del anterior diseño de megaman 1, en donde quedaban partes mal pintadas (por no decir vergonzosamente mal)
pero bueno, era porque no tenia mucha experiencia con colorido en photoshop (mentira, nadie me cree eso, escusas baratas)
pero de poco se va aprendiendo, por eso estoy aquí, en DA

el lineART también va mejorando de poquito en poquito, aunque aun las lineas están un poco gruesas. (broma censurada)
está vez dibujé con mas calma, para que los personajes se parecieran mas a los originales, osea que REALIZE MIL BOCETOS!!
le robé las hojas de oficio a mi hermana muajaja
tengo una montaña de hojas en mi habitación en este momento

(alguien es de Coquimbo para que me venga a ayudar a limpiar? XD)
y por ultimo descubrí una técnica de colorido super cachilupi!!

pero no se las diré, es como el ingrediente secreto de la cangreburger.
bueno, es todo, espero les guste a las personas que lo vean en algún momento

saludos para todos!!
y gracias a quienes lo fav (favean (obvio))
© Capcom
IMG: ME ^-^