This art was meant to be part of my portfolio but I am not sure if it is too small for it. And I felt really proud of this drawing so I just have to share it!
It has been a long time since I last drew my original characters who are not pony related. Rita and Vulmina have been a part of my ideas ever since I started drawing comics. (And those comics I will probably never show because they are pretty horrid and outdated >.> )
So what better way to practice watercolors again by drawing my own babs? ♡
---
"Getting your hands dirty never felt this good"
---
Characters and art belong to me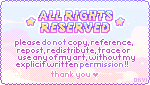 Please do not reupload, edit, copy, trace, steal or claim to be yours, thank you!
---
More artworks of Rita and Vulmina: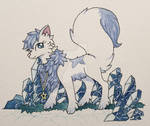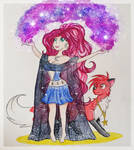 Image details
Image size
3258x2268px 6.22 MB
Date Taken
Feb 5, 2020, 3:51:25 PM