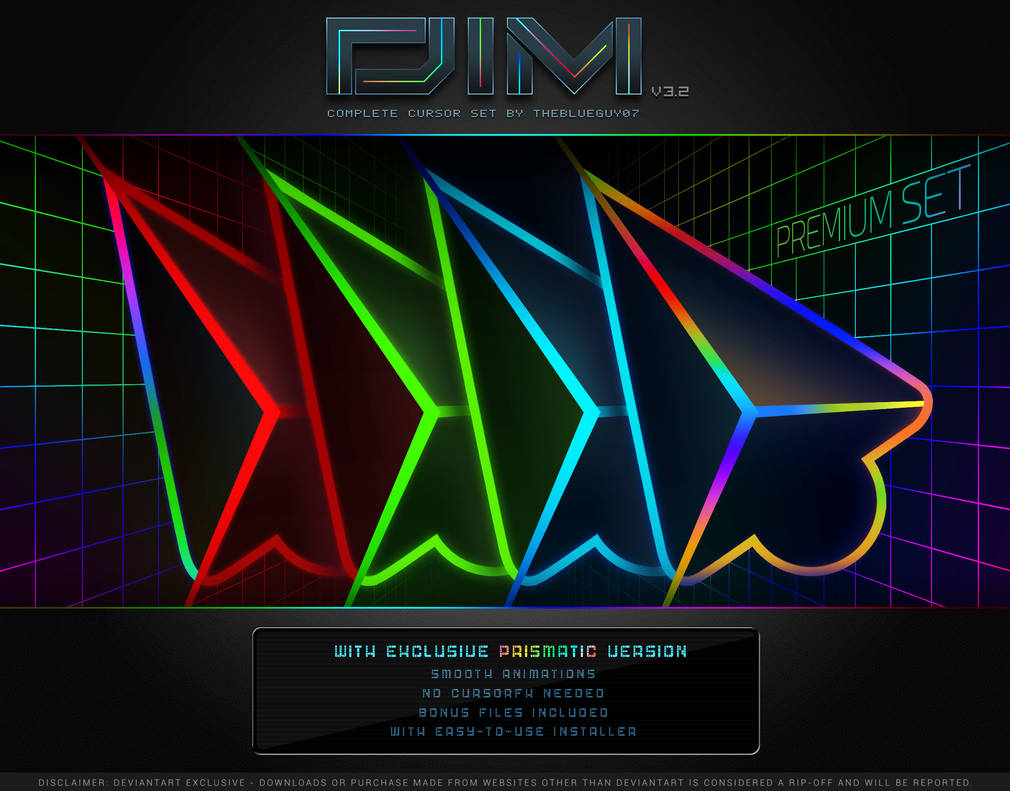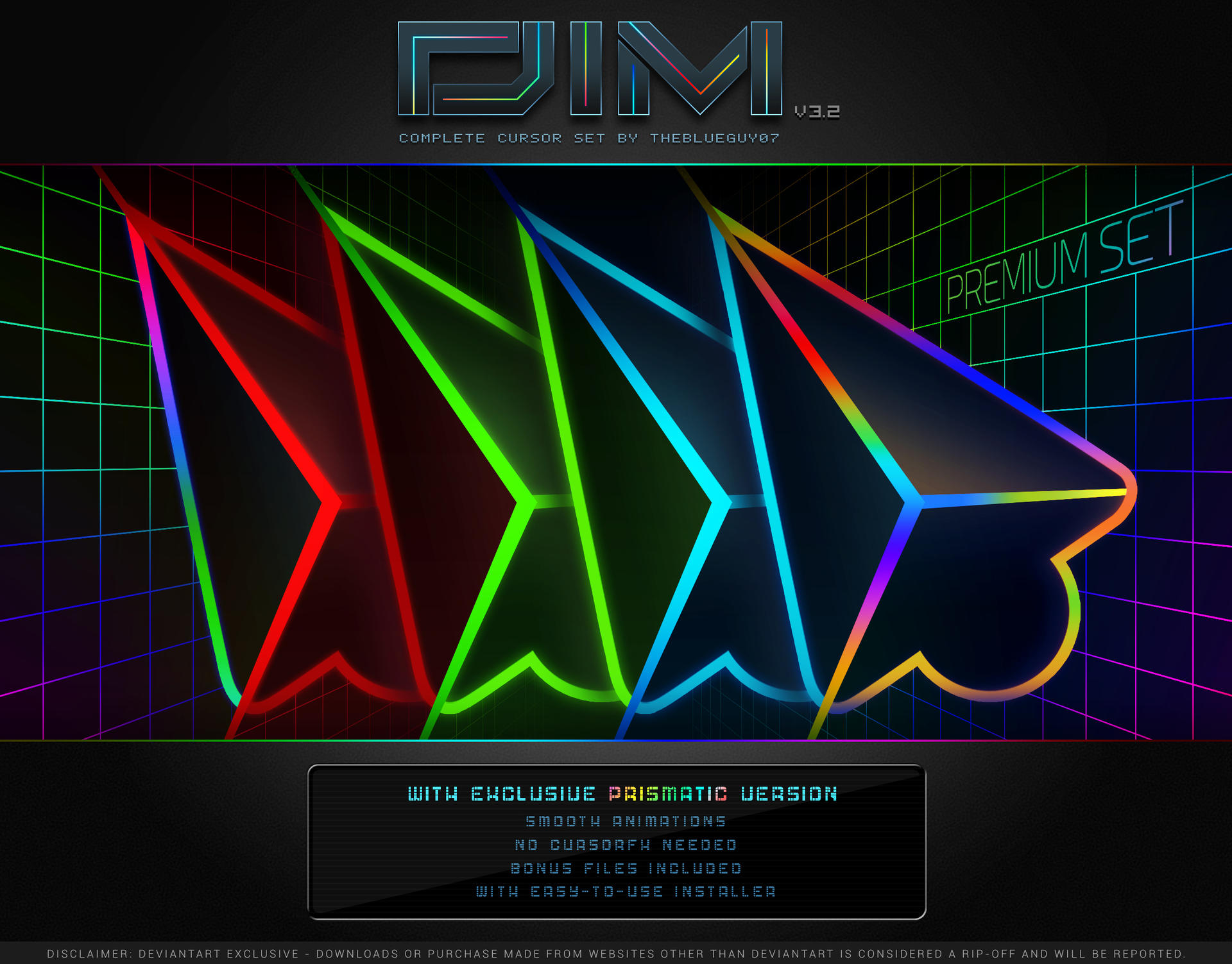 New! All premium version of DIM merged in a single set with 20% discount! Also, get the new Prismatic Version exclusive only in this set!


See the preview here for the Prismatic Version: [Click Here]

This set includes:
- TechnoBlue
- NitroGreen
- InfraRed
- Prismatic (Set Exclusive)

Your fave and comments are much appreciated! Comment or message me if you have some feedback. Thank you very much for the support, happy customizing!


---
VARIATIONS:
InfraRed
NitroGreen
TechnoBlue
---
MY OTHER CURSORS:
Night Diamond
Crystal Clear
Kami
---

"HOW TO INSTALL" video tutorial here: Click here


Compatible with all windows platform.


No CursorFX needed.


Mac not supported.


Not ideal for HD screens. (yet)



---

LATEST UPDATE:
Add me to your watchlists to get notifications on updates!

v3.2 - Minor Update (Oct/20/2018)

This update focuses on the release of Premium Set and some few minor changes.
- Added exclusive "DIM Prismatic Version" for the premium set.
- Added 1 bonus cursor: "Link Select - Stream".
- Premium: Made the glow for the default "Precision Select" thicker.
- Premium: Included "Location Select" in the static set.

For the complete update log, check the text file included in the package.