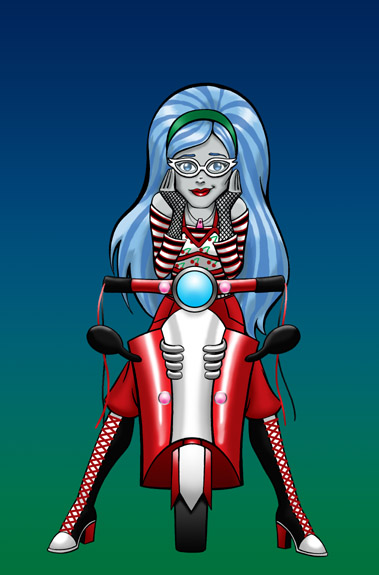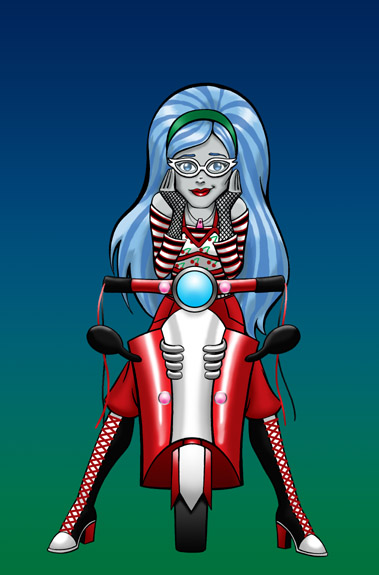 Hey, remember that sketch of Ghoulia Yelps I made for X-mas? No? Well, here's a link:
bloodywilliam.deviantart.com/a…
I was pretty pleased with how it turned out and decided to digitally ink and color it. I also got pretty full of myself and decided I would make a spectacle of myself and post the inking and coloring in a series of Livestream videos. You can watch them here, if you dare (must have a Livestream account to view. Stinks I know, but it's free):
livestream.com/accounts/607175…
Keep in mind I have a free Livestream account, so these videos may disappear forever at any time.
Anyway, I think the Livestreaming put pressure on me in that I felt like this thing was taking forever and a day to ink, and therefor boring as heck for people to watch. Because of that, there are some, shall we say, finer details missing, such as the dots on her pants, technically the rear view mirrors are held in skeleton-like hands, etc.
Even though it took a long time to finish, and I absolutely abhor inking and color vehicles, I do rather like how this turned out in the end. I hope you do, too.
Pencil on paper. Digital inks, colors, and effects in Adobe Photoshop 7.