Current Residence: my apartment
Favorite genre of music: rock and classical
Operating System: Dell
MP3 player of choice: iPod
Shell of choice: Black
Wallpaper of choice: Almost anything Anime
Skin of choice: Pale?
Favorite anime character: Pein
Personal Quote: "I want pie. Pine scented pie!"
My OC: Nusiferos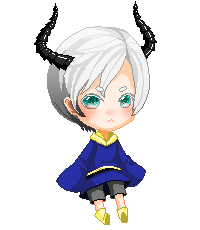 page doll by
XOX-Nata
Favourite Movies
Bunraku, Queen of the Damned, Resident Evil Series, and Final Fantasy VII Advent Children
Favourite TV Shows
Naruto, Kuroko no basket, Free!, Big Bang Theory, KHR, Fairy tail, Gundam Wing, Ancients behaving badly, Man vs. Food....the list goes on and on...
Favourite Bands / Musical Artists
Camui Gackt
Favourite Books
cookbooks :D
Favourite Writers
Edgar Allen Poe
Favourite Games
Katamari Damacy, Resident Evil 5, Naruto Ultimate Ninja Storm series, final fantasy 7 and 9, and Infamous
Favourite Gaming Platform
PS3
Other Interests
Anime, Reading, and Writing