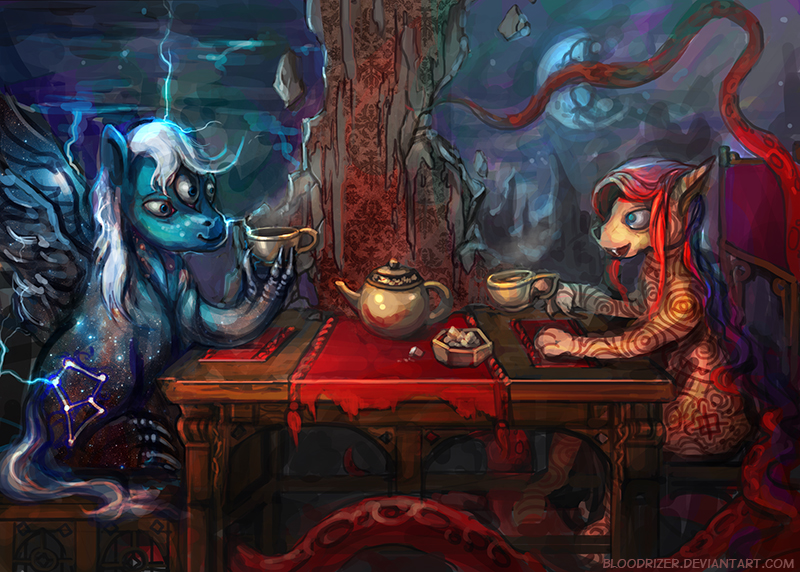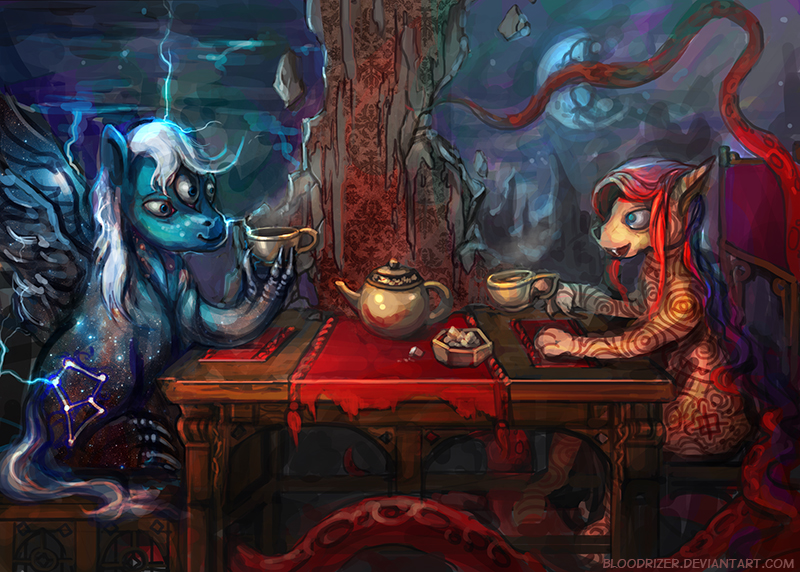 Watch
"I don't feel well" - says Orion Belt - "I mean, I don't feel
myself
".
"Oh silly filly, that's Outer Worlds" - says Panther, "everyone there is slightly mad. At least I'm glad you stopped bleeding from your eyes, that's a good sing. That mean you are finally gaining control on your powers".
"Do I have any powers?" - asks Orion Belt slightly surprised.
"Sure you have some, or you won't end up stuck in this place"
Panther stops for a second to take small sip from a cup.
"Here, have some tea." - she says- "I promise it will make you feel better".
____
Previous part of the story:
[link]
Orion Belt is an original character by

Igneous Panther is an original character by

Wooden table is an original wooden table by

All rights reserved, no transdimensional pegasuses were hurt.