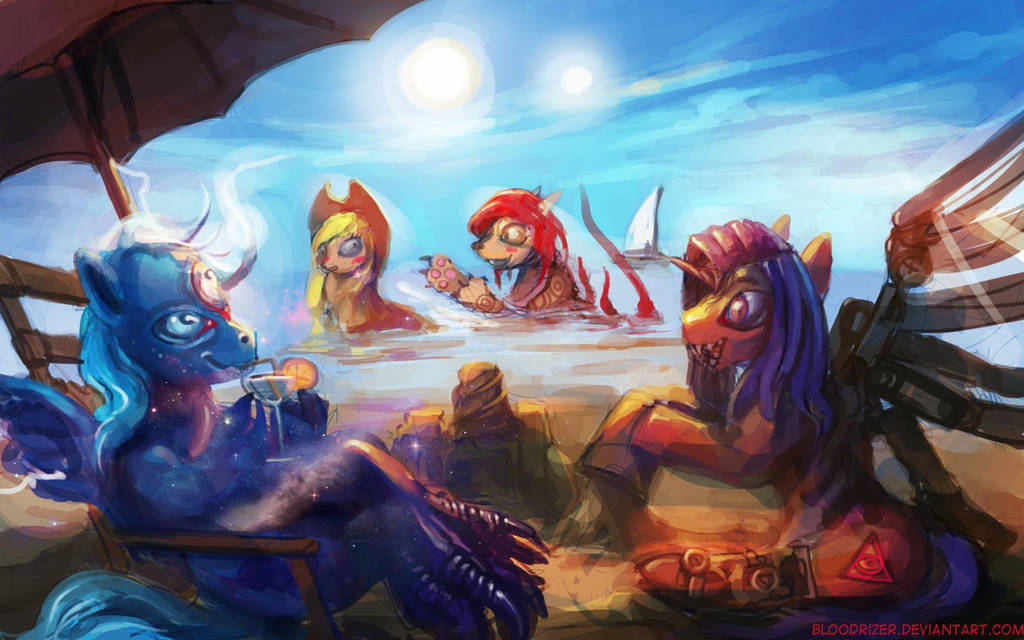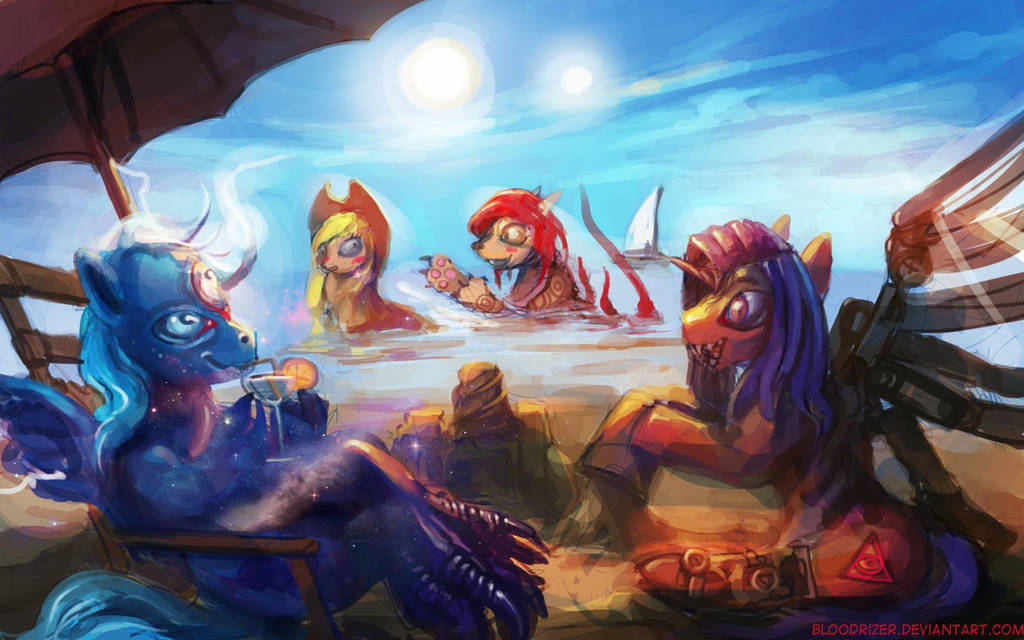 Watch
Also know as "AN OC GANG".
From left to right:

, AppleJack,

,

See also:
bloodrizer.deviantart.com/art/…
bloodrizer.deviantart.com/art/…
Please let me know if you want your OC to be an offiicial part of Outer Worlds fandom :3333

Reply

Outer World, huh? sounds interesting.
And the OCs are even more interesting.
Ah like dat stuff. I'd like to know more about the background of that Outer World and these OCs.
Reply

Outer Worlds is basically an alternate reality where OC's and characters are turned to their edgier and darker versions by corrupted power of magic.
i862.photobucket.com/albums/ab…
->
fc08.deviantart.net/fs71/i/201…
It is usually impossible or nearly impossible to escape OW under normal circumstances, and transformations are mostly permanent.
The dwellers of OW also tends to gain reality warping abilities, so figuring out exact geography and laws of nature in Outer Worlds is a difficult task.
Reply

So we have an official fandom, huh?
Reply

This is beautiful. I hunger for more!
Reply