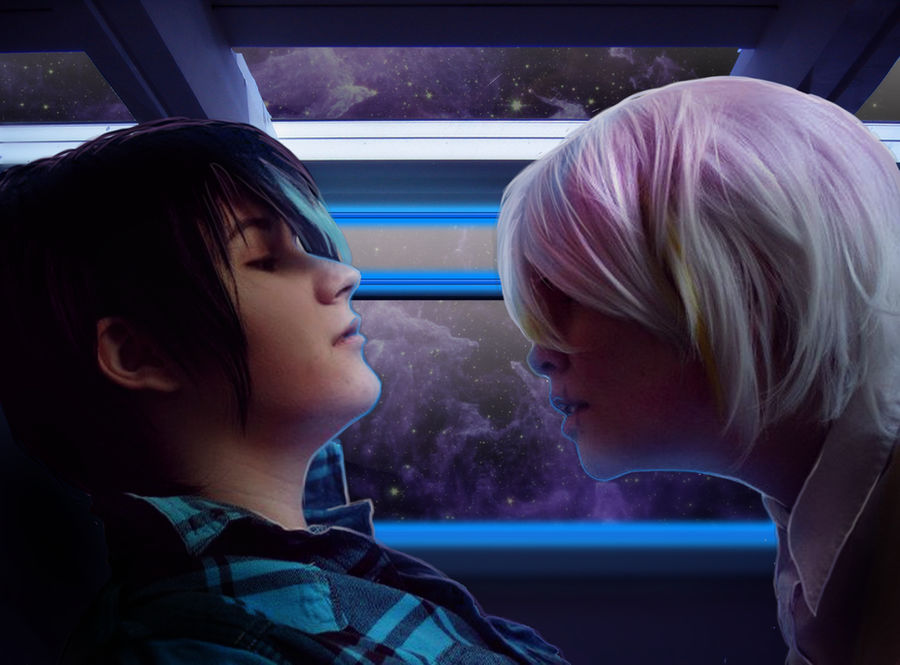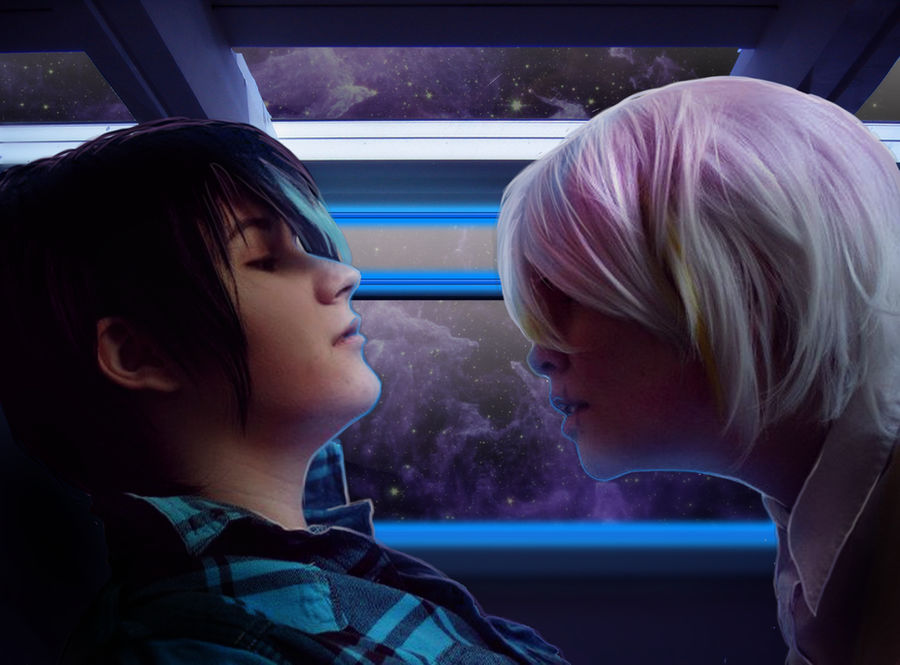 Cain:

Abel:

Photomanipulation:

As promised, I've released a new photo since I hit third in the Facebook cosplay contest. I have many more and will submit another one once I hit second (only 34 votes away).
The contest is here:
[link]
Please be sure to check out my Abel and photomanipulator since I'll definitely be working with them again in the future (and because they're so awesome and amazing and special).

's version with stock credits:
[link]
I like the colours , how there in the "cool zone" . I also liked the b ackround, and how it all blends in , which makes your focusing points , aka the two people in the picture stand out. Tho what i couldn't get was what the photo is trying to represent. For example , when u are taking a photo of people or an object u want to get them and nothing else , right ? but when it comes to photography and action and your combing them together , u want your audience to know what it is you are doing. To me , there are a couple of Ideas going in my head. Are they in a fight ? Are they going to do something ?. But I am also impressed by it to by some mistakes cause it leave your audience at the "line" . they think , "oh whats going to happen next" , it leaves interest in them . Good work and keep at it .
The Artist thought this was FAIR
6 out of 6 deviants thought this was fair.
When I see your picture I think that this work shows danger, the mistery and peace of the space and a really sexy moment perfectly. You mix very well the blue atmosphere and the reflections of the lights.. another perspective for your work (in my opinion) would be; In the secene the two characters will be more close and the limits of the photo will have a gradient in black, doing the scene more personal and intimate I think this would be too perfect (It's just my advise) .. but I have to say that it's definitely a nice work.
I made a lot of efford to explain me in english xD
The Artist thought this was FAIR
4 out of 4 deviants thought this was fair.