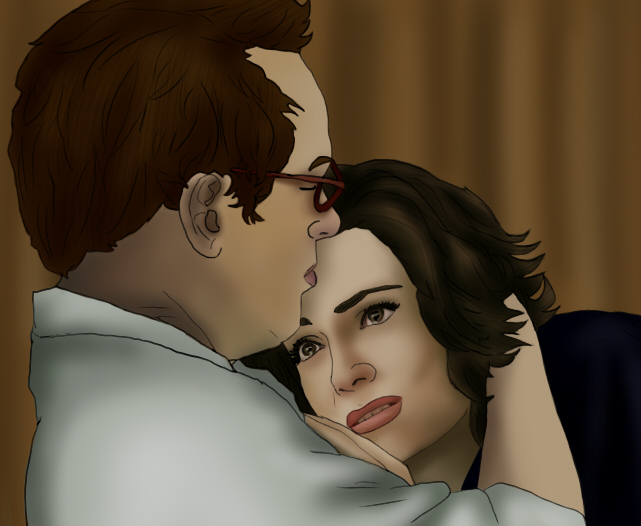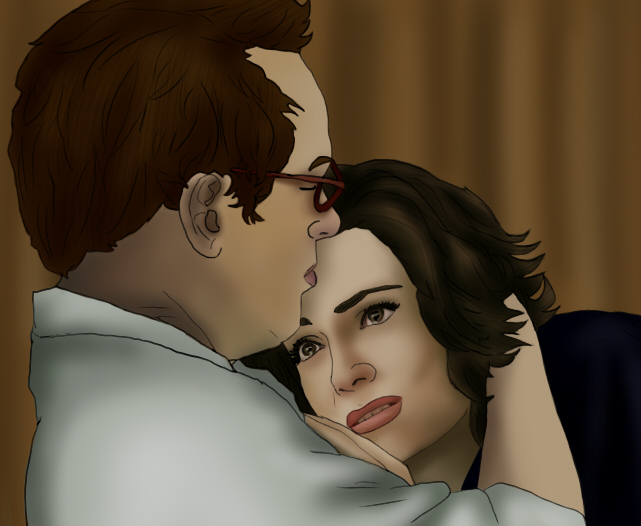 Archie Hopper & Regina Mills (c) D!sney/ABC
Yay, FINALLY done! This is for the lovely

since she won 2nd place in

's contest.

I hope you like it, Lagger2! I know I've taken forever, but I guess it's because I kept debating on the sexy vs comfort idea you provided.

I ended up just doing "cutesy," cuz I really loved the ref pic I found. This is also my first time drawing BOTH of these characters, so I hope it doesn't show!

Ref: Bruce Willis & Cybill Shepherd from
Moonlighting
, as well as images of Lana Parilla and Raphael Sbarge
Enjoy!