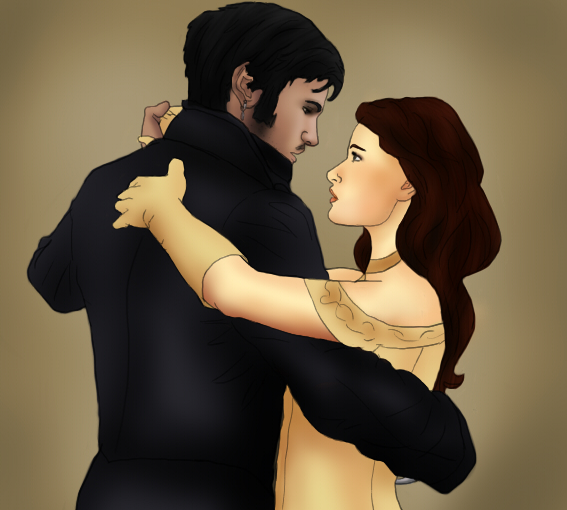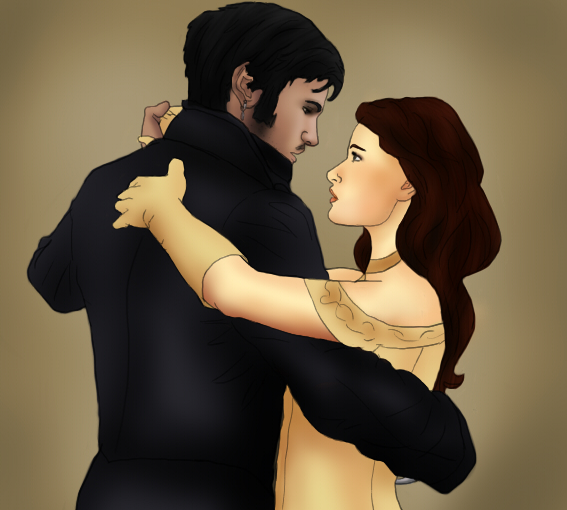 Killian Jones/Captain Hook & Belle (c) D!sney/ABC
Available as stickers/other items on Redbubble!
www.redbubble.com/people/music…
This is gift art for the BRILLIANT AudeTheThird. I've really been taken by her story "Guts for Glory" -- you honestly don't even have to like this couple to enjoy it, because both are still in love with their respective love interests (Milah and Rumplestiltskin). It's just...bloody fantastic. Definitely the best Hook (and Belle) fic I've ever read. Her knowledge of pirate lore is outstanding, and so is her characterization. Someone get this woman a job on the show!

Anyway, this is a dance between Hook and Belle (after he's returned her to her father's kingdom).
Link to this FANTABULOUS fic:
www.fanfiction.net/s/8910647/1…
Reference for pose:
Four Feathers
screen cap