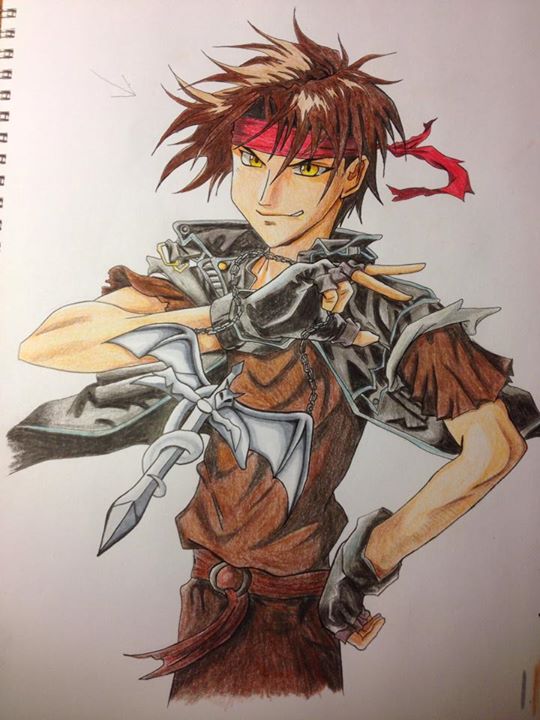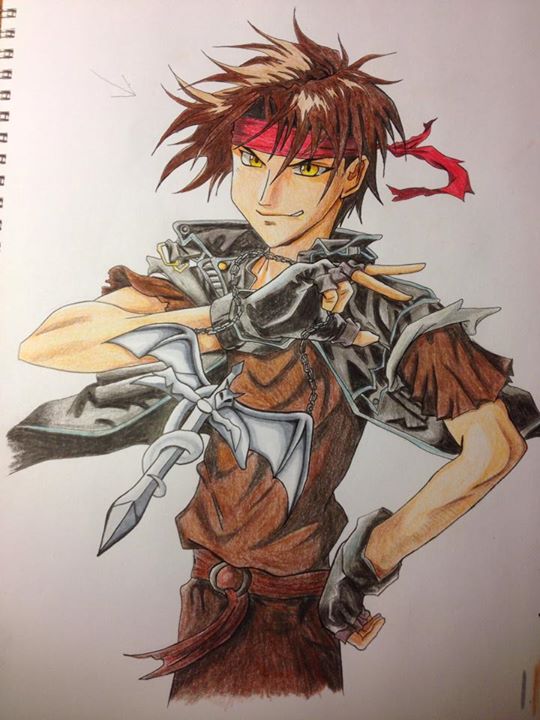 Watch
Something I did for fun and using as an example in my Video:
www.youtube.com/watch?v=OJOKxT…
Watch here how i did this step by step
This is fanart, i didn't make this character.
The artist I got the idea from is name: Hajime Sawada
His work is Amazing! check it out.

Media: COlor Pencil and ink manga pens.