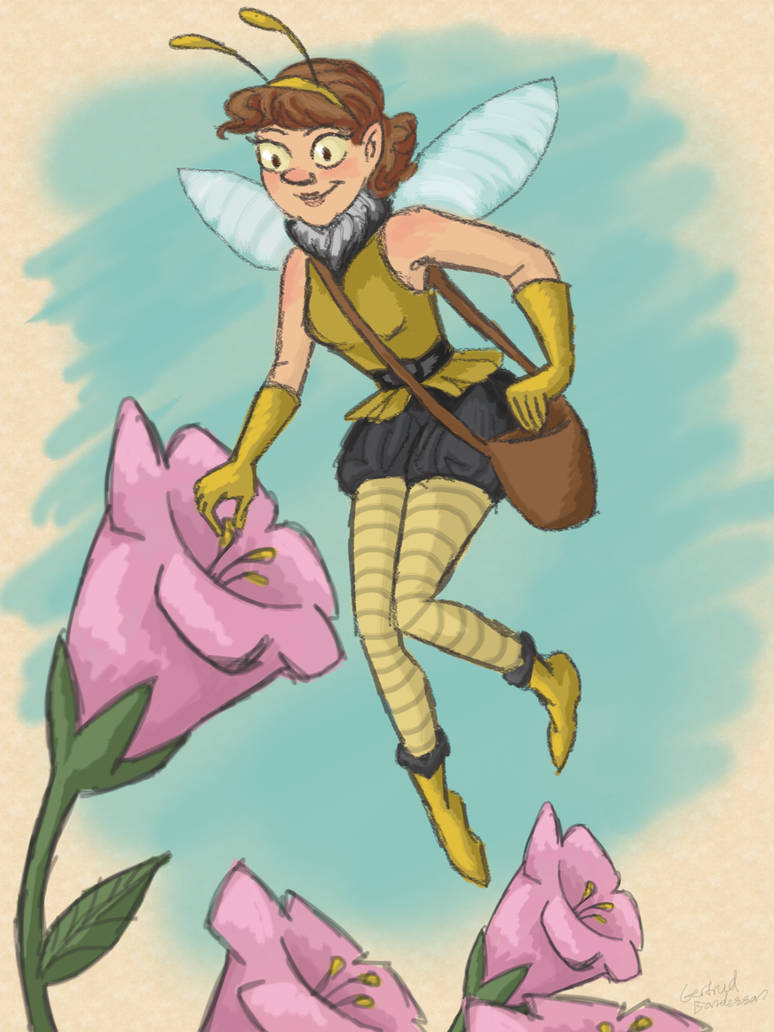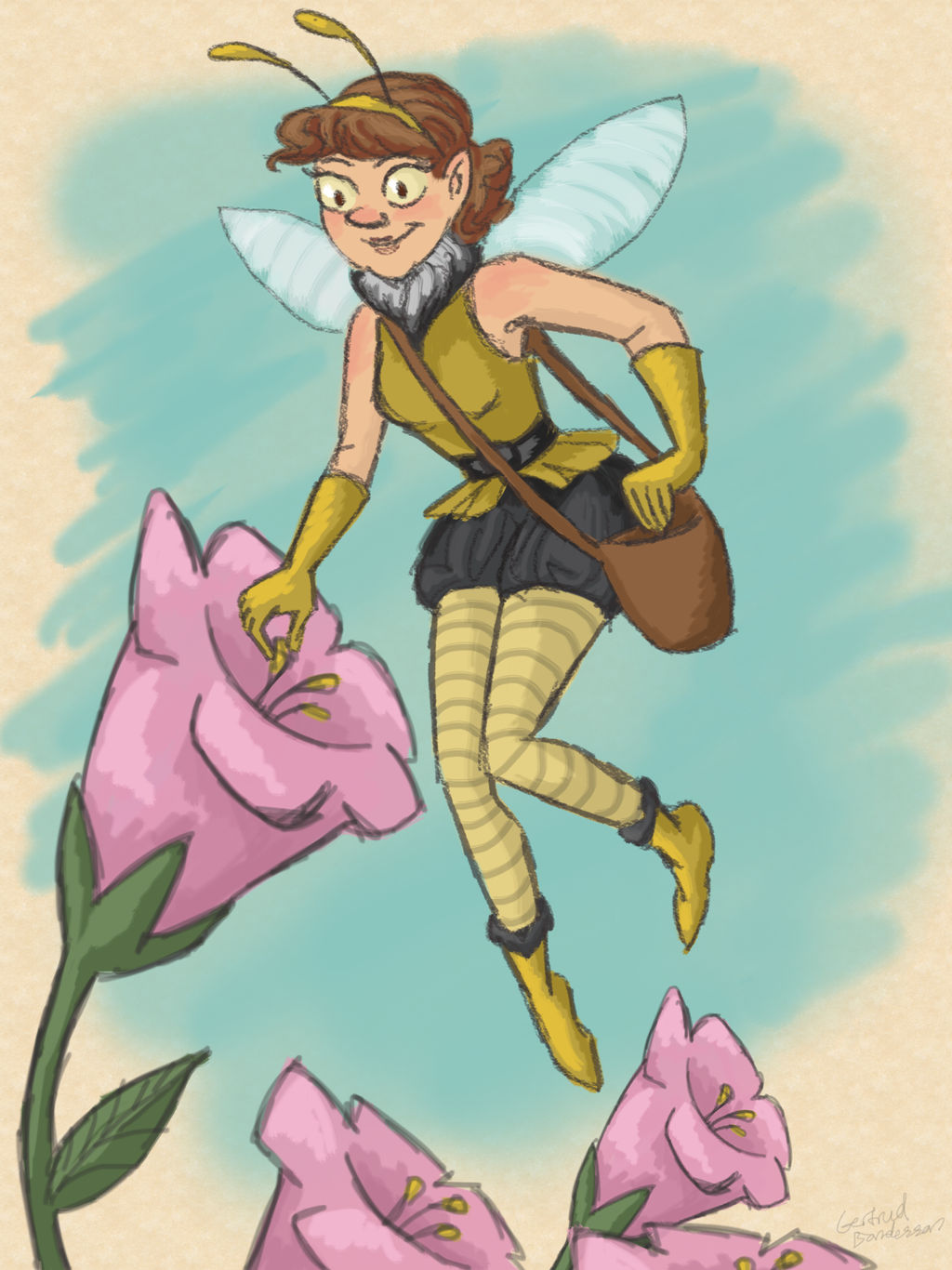 I tried making this look like a fairy-tale book illustration, a small fairy picking pollen and nectar from a flower, perhaps she's going to bake a cake with it?

That's nice. That would really work great as a fairy tale story illustration.
You should really look for a suitable group to promote it in.
Reply

Thank you, do you know any good group where it would fit?
Reply

Jag är nog inte den som har bäst koll på olika grupper. Du kan titta under fliken "Groups". Det finns ett stort antal olika grupper att välja mellan. Det kan vara klokt att se att det finns ett hyggligt antal "watchers" och att det finns pågående aktivitet.
Många grupper har mycket liten eller ingen aktivitet längre. Sådana ger inte mycket utbyte.
Den grupp som jag själv postar på till och från som skulle ligga närmast till är
Myths-and-Legends
Många deltagare och mycket aktivitet. Bra möjlighet att synas men också mycket att konkurera med. Tar ibland några dagar innan en post blir godkänd.
Reply