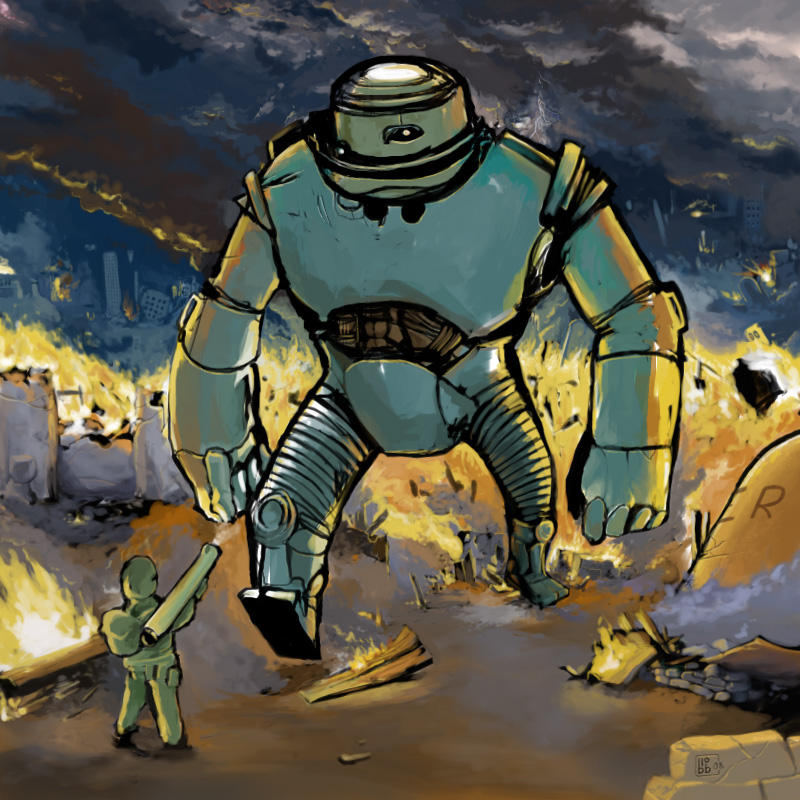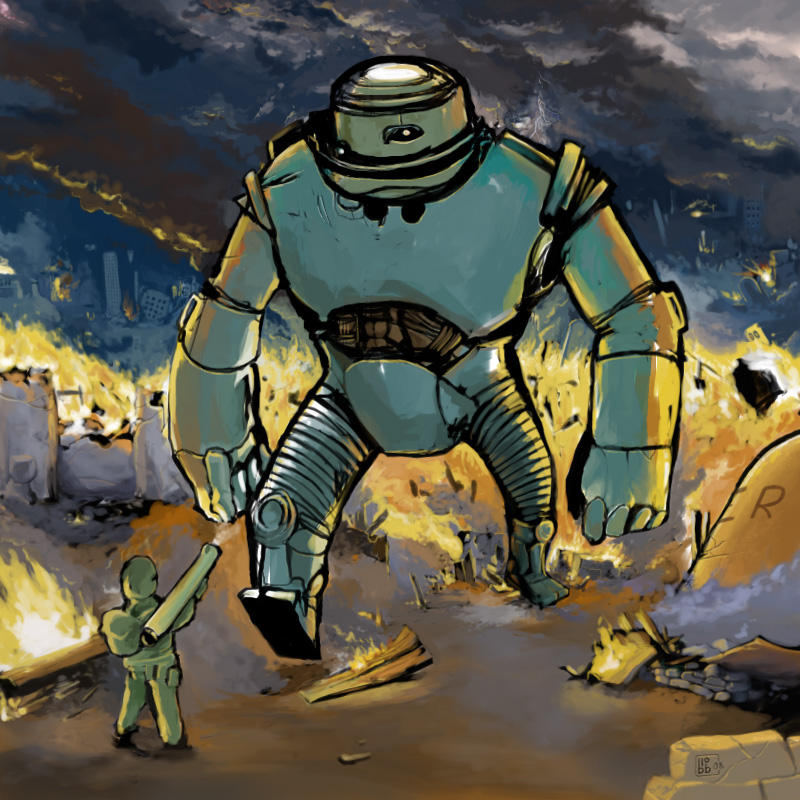 Watch
7hours work.
Basically I wanted to make a 3 steps strip about this guy and this robot but I went too much into details and I think i'm over with this actually.

c'st dans quel board? Je cherche les oekakis boards qui offrent de grandes tailles de canvas ( je ne sai pa comment dire) et comme ton dessin a l'air grand..
Reply

Excellentissime ce dessin, surtout avec le titre en français

Quand je l'ai vu sur les boards, j'ai pensé que c'était le kaki le plus démesurément é

ique jamais posté. Une scène digne d'un film d'animation.

Reply

Tran bien celui la, le robot il est vivant on dirait : O
Reply