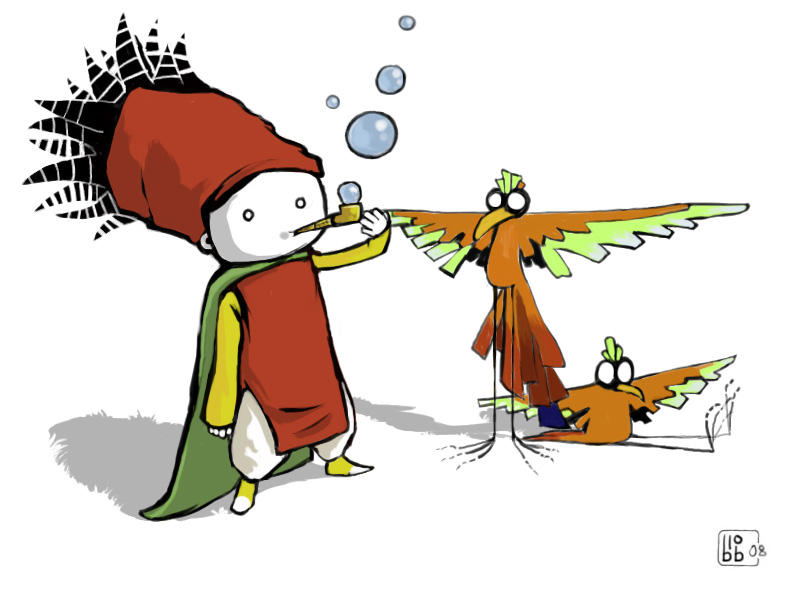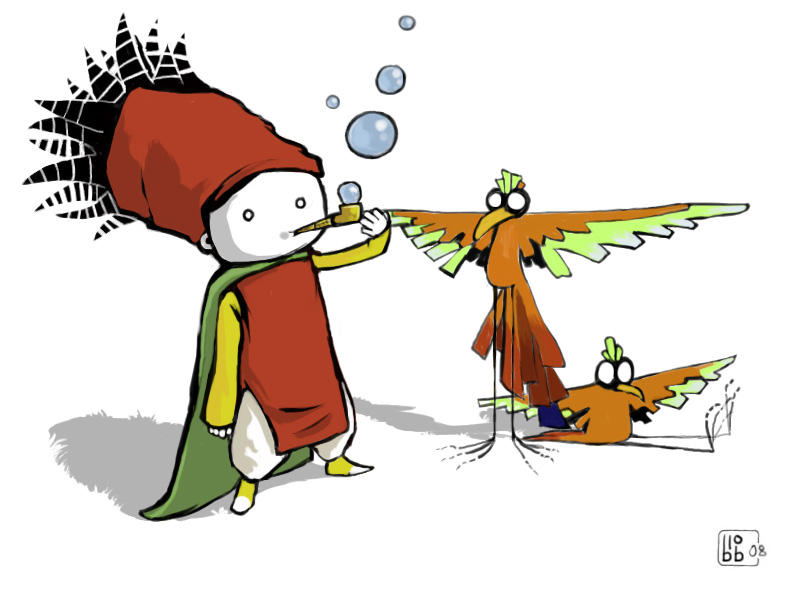 Everytime i draw Ike I have to come with a new animal. This time its Inca-like rigid weird birds. Obviously.

Roooo ! celui là il me plaisait trop ! Je les voit bien dans une forêt tropical. Abiance vert émeraude qui fait ressortir le rouge et pis un jaguar tapis dans les fouré qui s'apprête à bondir pour croquer les innocents piafs qui jouent avec les bulles
Reply

Ils me font bien marrer les oiseaux.

Reg, l'elfe qui aime bien Ike aussi
^_^°
Reply