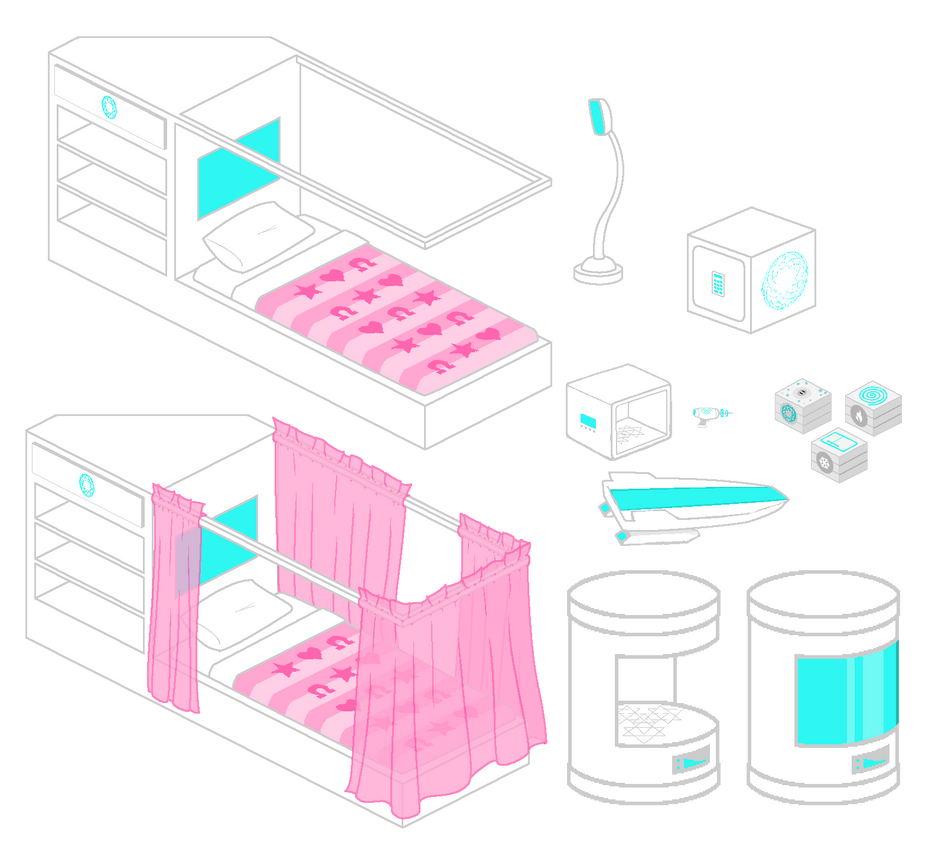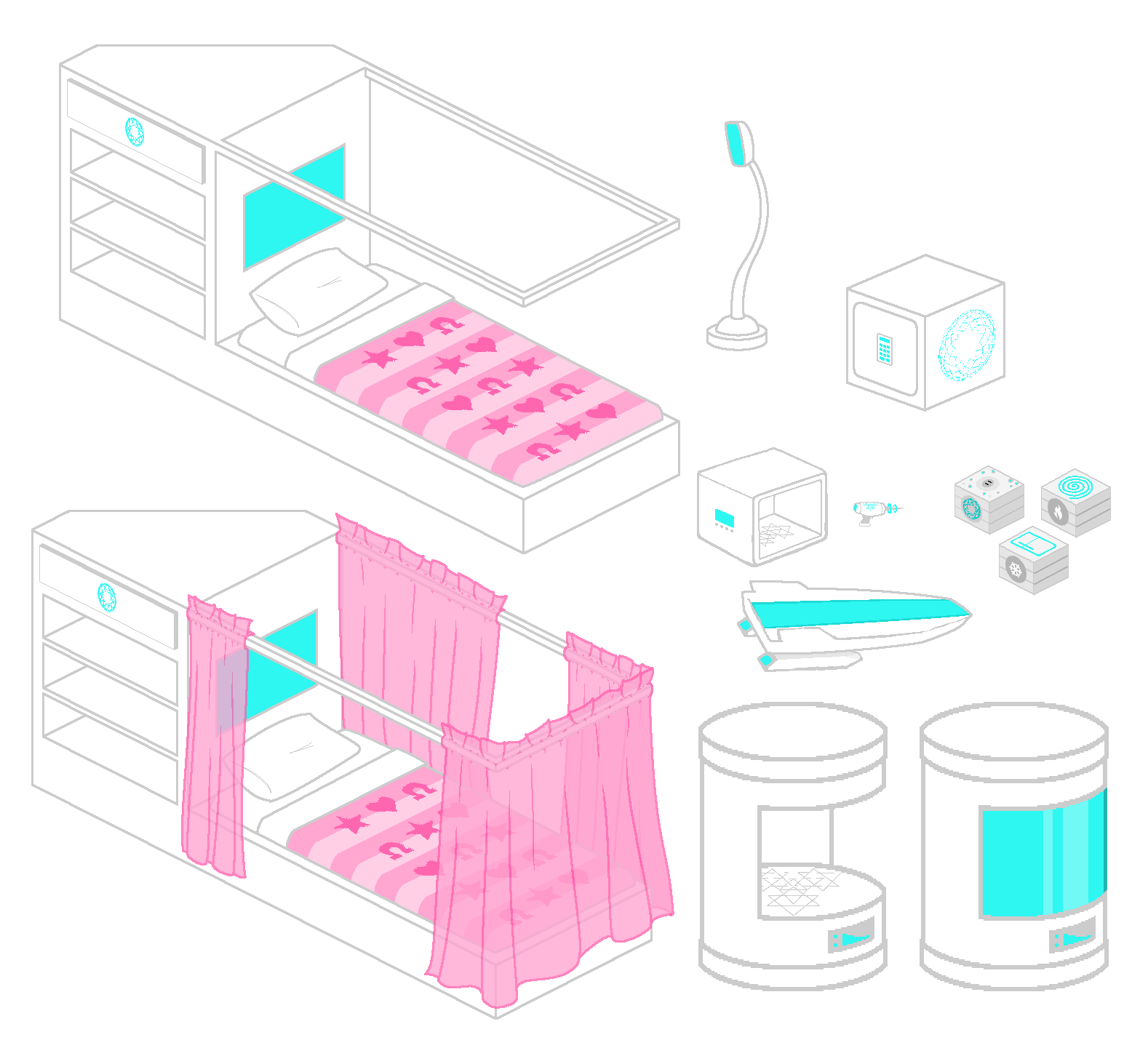 Watch
The tenth of the sprite resource compilations I've put together for Homestuck fanadventures.

This specific set is supposed to be the meteor technology, cleaned up to look more uniform and expanded on by an Earth company. The spirograph was meant to be the company logo. Some of the sprites on this sheet aren't my original creations, but sprites from the webcomic that were too anti-aliased to be easily recolored, so I cleaned them up. In the item list, any items with an asterisk (*) beside them are ripped from Homestuck, cleaned to the best of my ability, and recolored.

1 sendificator*
1 appearifier*
1 cookalyzer*
1 refridgerator*
1 hub*
1 rocketboard*
1 safe with electronic code lock
1 projector/projectifier (the thing with the snakey neck) (does what it says)
1 combination monstrositifier/infinitesimalizer (wasn't sure what to call it) (screen open, closed)
1 bed with attached shelves and wardrobifier (no curtains, curtains)

These are all free to use, no need to ask permission, no credit necessary. Just please don't claim you made any of this.

The image is transparent because I find it easier to work with and also because some things I've made need transparency.