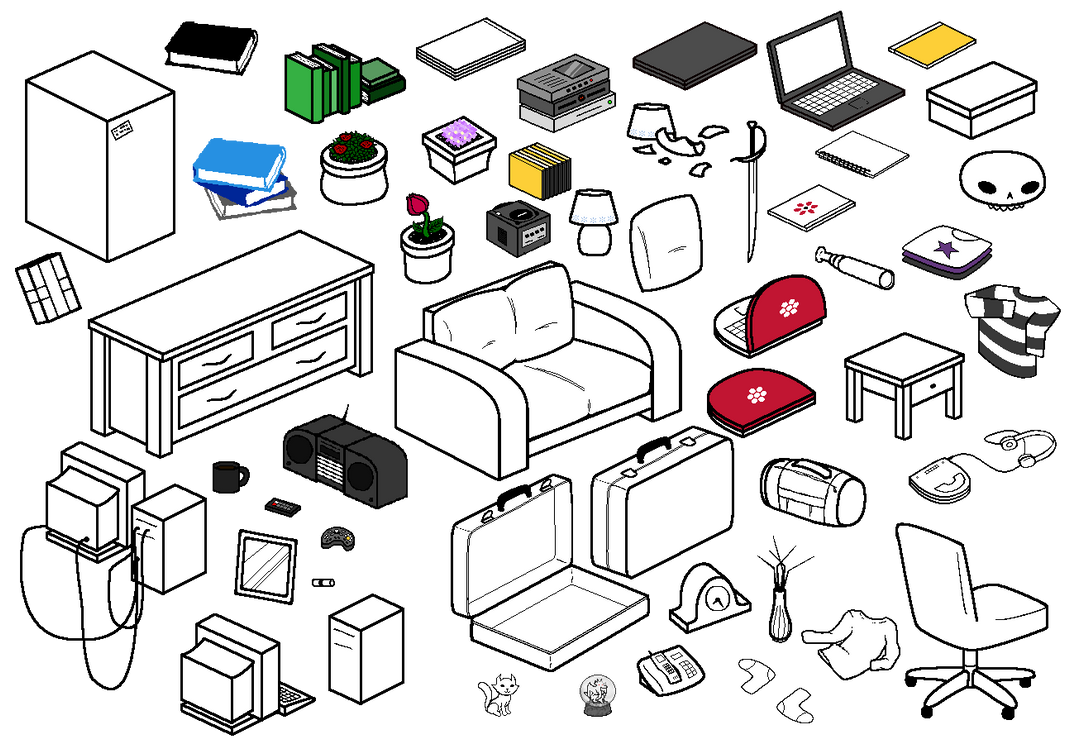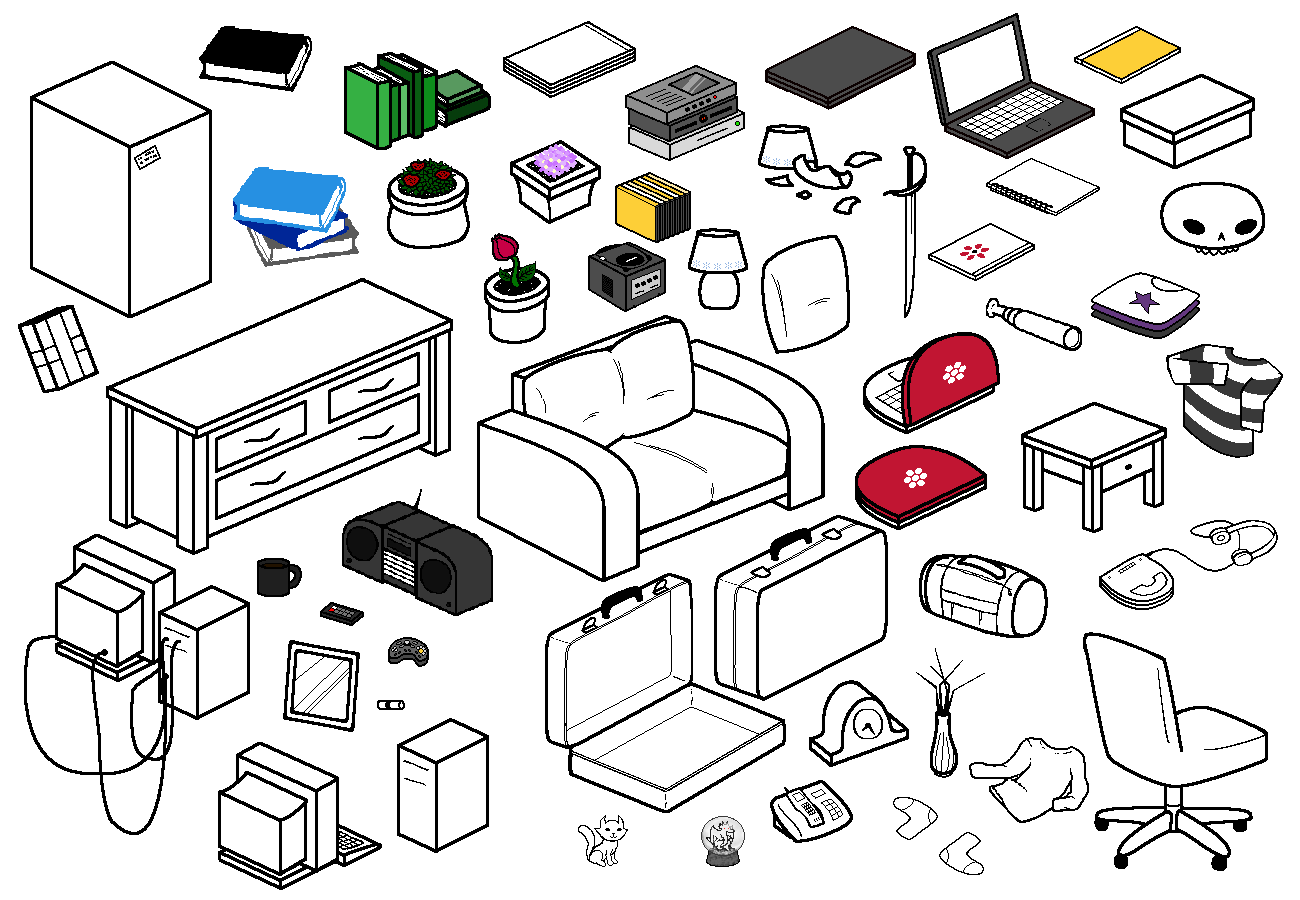 Watch
IF YOU HAVE SEEN THIS ELSEWHERE
I am not stealing this; it was originally made by me and posted on a different DA account that was owned by me. Through a combination of poor planning and bad luck, I no longer have access to that account, so I can neither upload anything more there nor delete the account. Fortunately, I only had four things on it so I'm going to repost them here so that I can have them all in one place along with the things I will post in the future.
[DESCRIPTION]
Here's the first of the sprite resource compilations I'm pretty sure I promised at some point. Nothing particularly big this time, mostly clutter.
1 large box
1 small box
1 book
2 stacks of books
3 flowerpots
1 table lamp (whole and broken)
1 gamecube
1 stack of game consoles (I made the gamecube and it was such a pain that I didn't bother putting effort into these)
1 small collection of video games (or DVDs idc)
1 stack of drawing pads
3 notebooks
2 laptops (open and closed)
1 shoebox
1 cutlass (wall-mounted, pointing down)
1 human skull
1 stack of folded shirts
1 striped long-sleeve shirt
1 spyglass
1 dresser
1 couch (with standalone back cushion)
1 bedside table
1 suitcase (open and closed)
1 duffel bag
1 computer (separate tower)
1 computer (with tower and wires)
1 coffee cup
1 TV remote
1 video game controller (customized for other purposes)
1 small mirror
1 tube of lipstick
1 small cat statue
1 cordless phone
1 small analogue clock
1 decorative vase
1 crumpled white long-sleeve shirt
1 portable CD player w/ headphones
1 rolly chair
These are all free to use, no need to ask permission, no credit necessary. Just please don't claim you made any of this. That is what we in my country call "a dick move".
The image is transparent because I find it easier to work with and also because some things I've made need transparency.
Homestuck is Hussie's
Don't Talk to Strangers
is mine