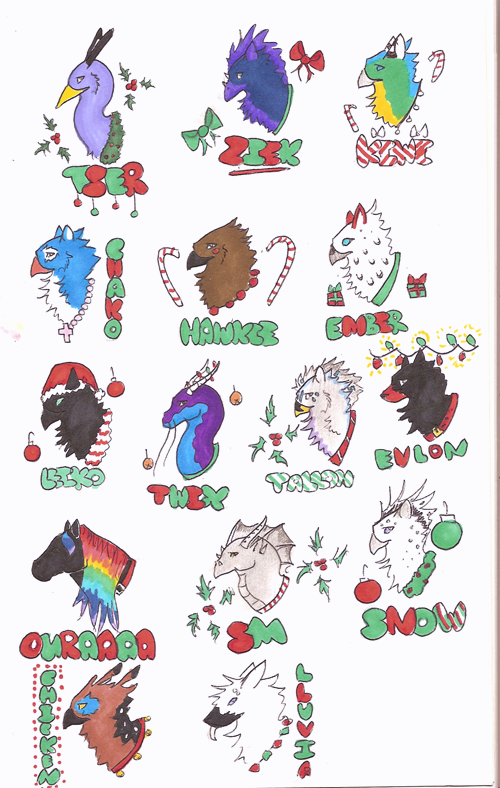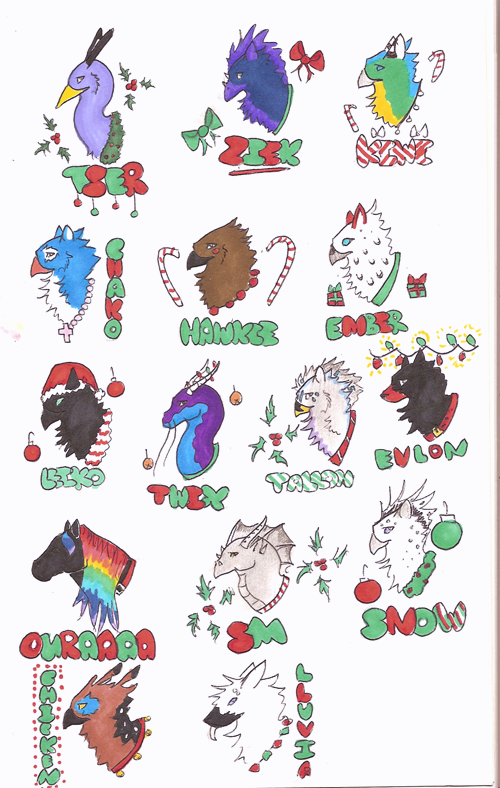 Watch

I just right now noticed the comment you left on my gallery page...

It's a little Leiko head!

*huggles you*
Reply

*squee!* Been outta state, didn't see this till now, but OHSOCUTE.

Thanks so much, Blizz!
Reply

Awww spiffy! Happy (late) holidays, Blizz!
Reply

Eehee! Cute XD Thanks Blizz!
Reply

aww thank you hun <3! i hvaen't seen you in ages!
Reply

You're never around the Guild anymore

Reply

Wheeee Guilders!

Thanks Blizz, hope your holidays went well.
Reply

*2nd Squee!* I even get a cross necklace....
*is slow on such details after 1am*

*purrs in adoration anyways...*
Reply

AWW~ *uber-happy-pounce-tackle-squee!!!*
They are all SO cute! ....

..... *gasp!*

*leaves you hanging in suspense*
Thanks so much, Blizzy. And Merry Christmas to you too!

Reply


AW! Thanks Blizz!

Machacka looks so cute! They remind me of those animal heads that people mount and hang on walls.

Hehe, Chicken. Thanks so much. And merry day after Christmas!

I'm making you something too, I have the lineart done, just gotta color it. It'll be up in a few days.

Reply