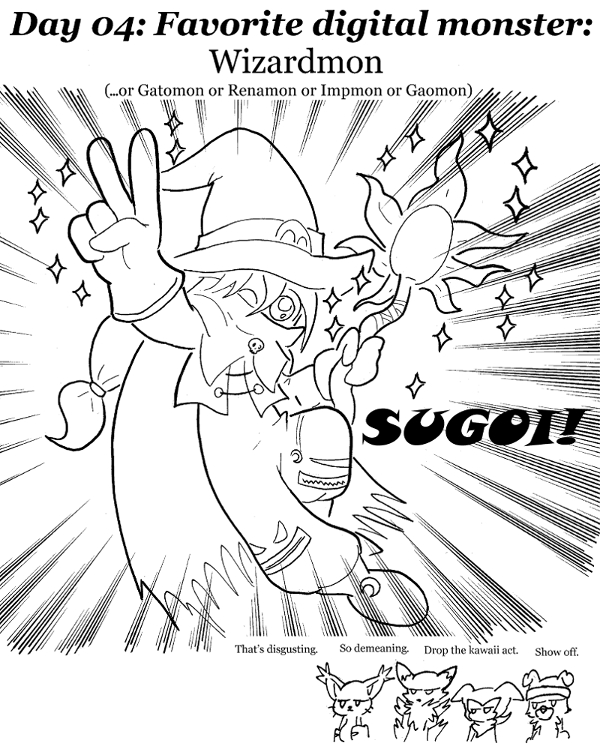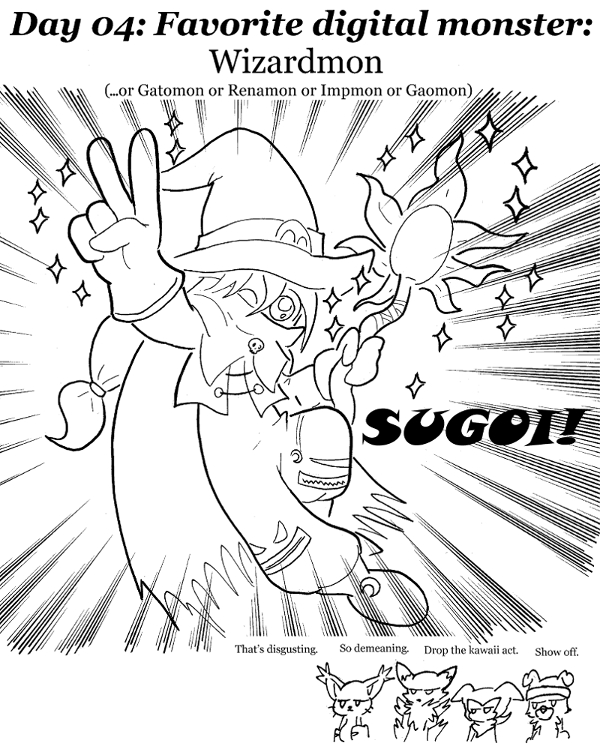 Watch
Remember what I said about having trouble decisively answering "favorite" questions? Well, here we go again.
If we're just talking about design, then Gatomon or Impmon are front runners for my fave, while Renamon or Gaomon are my favorite in the role of partner… but I'm going with Wizardmon here because he had more of a character arc than most Digimon get. I dunno, my mood could easily shift tomorrow and I'd pick someone completely different, and I'm already regretting not mentioning Gabumon or Terriermon or ToyAgumon about a dozen others…
…and no, I have no idea what possessed me to draw Kawaii Wizardmon.
(as always, if you like these, be sure to
watch tumblr
for new entries,
read more Conventional Wisdom
, and maybe even
donate on Patreon
!)

Wizarmon is adorable all...kawaii-fied. and don't lie, Tailmon would love it.

Reply