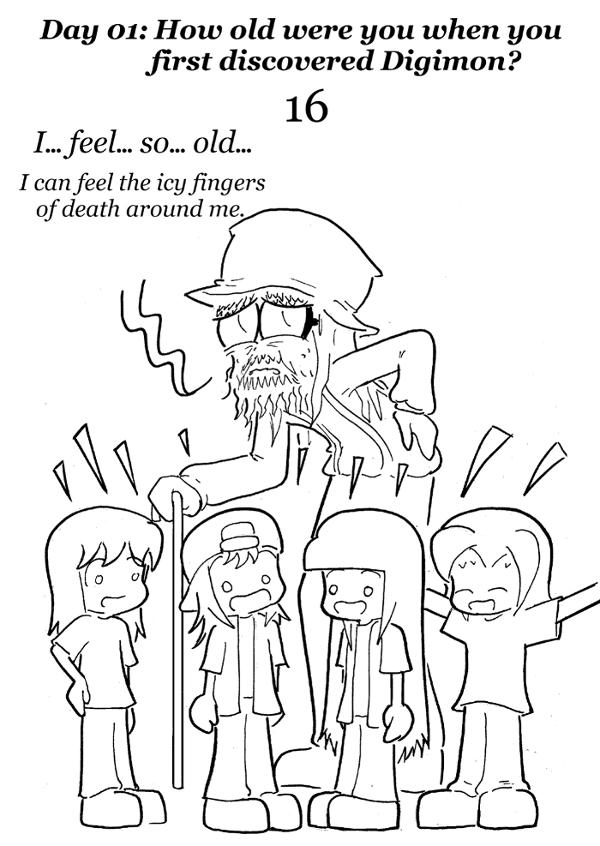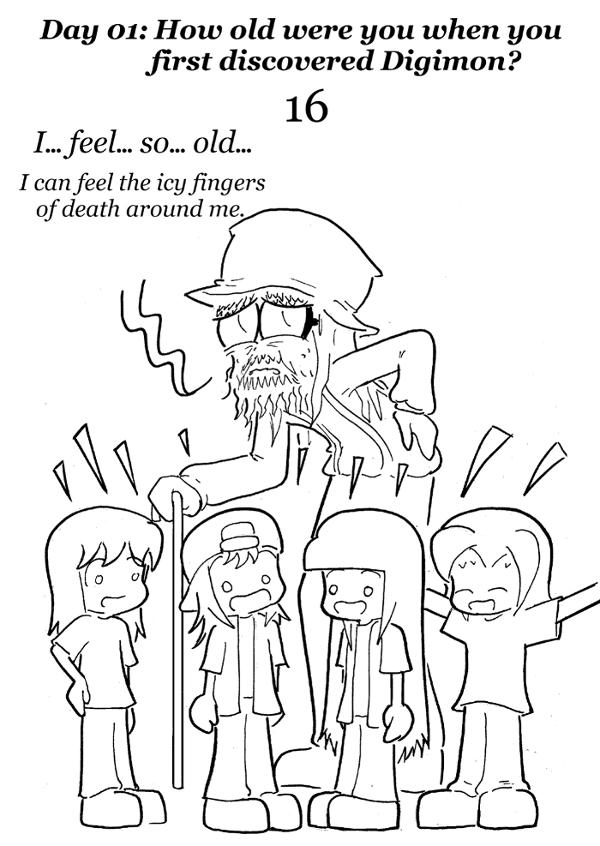 Okay, the age difference wasn't QUITE that bad, but I definitely managed to alwas be the resident old fart on any Digimon board I frequented back in the day… which was good training for what my ENTIRE GENERATION OF ANIME FANS feels like whenever we go to a convention today. Soooooo many noisy little brats scampering underfoot.

Incidentally, I TRIED to populate this page with caricatures of notable Fan DigiDestined characters from back in the day, but I ended up having to draw the page from memory, so I doubt any of them would be recognizable.
(If you like these, be sure to
check tumblr
for new ones,
read more of Conventional Wisdom
and maybe even
donate on Patreon
!)

I think I keep forgetting how much older you are than me.

... and the only FDD I really remember off the top of my head were Lexy and Tania. I remember more of the Digimon, but not the partners. Whoops.

Reply

I know that feeling all to well, Digimon first debuted literally on my 15th birthday.
Reply