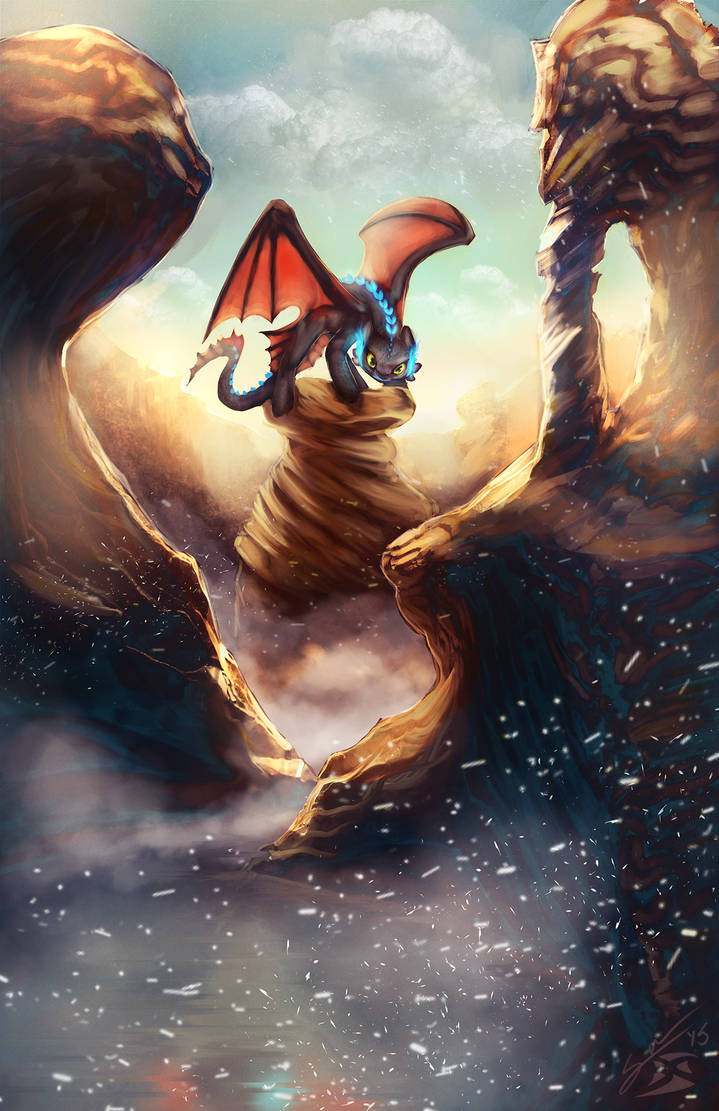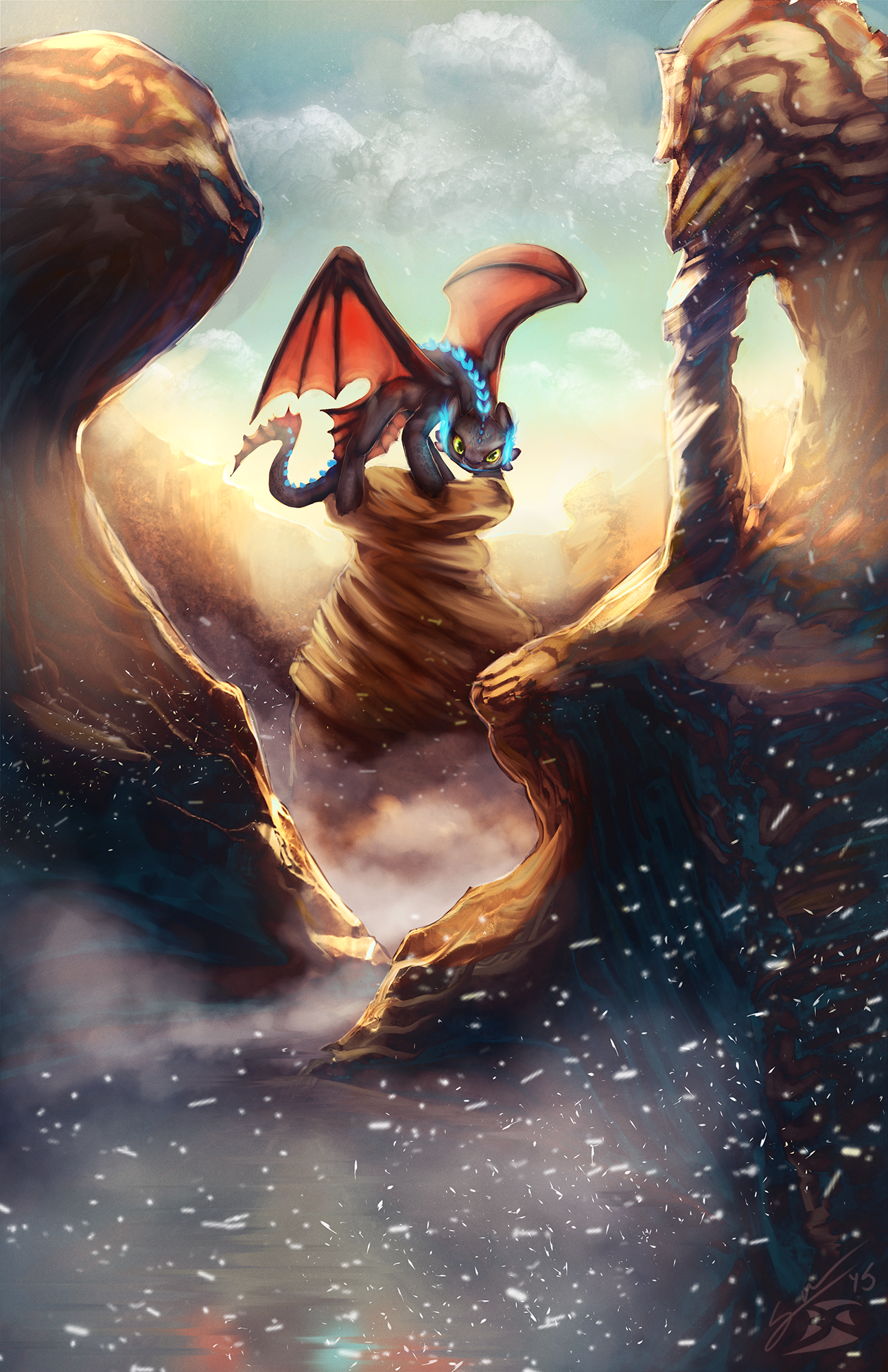 Watch
People have been asking me to do a new toothless painting for a while so I made this up.
About 10 hours in photoshop CC
Hope you all like it

First I'd like to say, you have a great atmospheric perspective which make this piece look truly 3-dimensional. The snow on the layer closes to the screen has a blurred linear effect which implies movement and brings a lot of attention to your artwork. The color selections harmonize very well, I'm seeing blues and oranges which is complementary color strategy. The sides are balanced and it as if though you're looking at a trophy case with Toothless in the center of the spotlight. I do have a few suggestions in which you could improve your artwork.

The cliff sides/masses of rock could use a little more definition. Towards the bottom of them I see a high level of skill and craft put into the piece and I think if you put the same amount of detail into the upper areas of the rock (including the one toothless is on) it would improve this quality of this piece as far as the section of "Vision" and "Technique".

I believe other than the use of a pre-made character the setting is well-imagined. Light sources are accurate, the radiating glow to contrast emphasize Toothless is amazing and the placements of the masses of rock were seemingly well-planned. I say the originality of this artwork is amazing. There's always room for improvement when it comes to ideas It's as simple as possible adding dragon silhouettes in the sky or a breath of fire coming from his mouth. Although, I believe it's splendid the way it is.

The pose of Toothless here is extremely captivating and intense. As the viewer you are looking up to a creature of grandeur and domination. As the viewer, you are within the depths of the canyon and are looking upon this rare occurrence. The impact of the piece is amazing, truly captivating.
The Artist thought this was FAIR
9 out of 9 deviants thought this was fair.