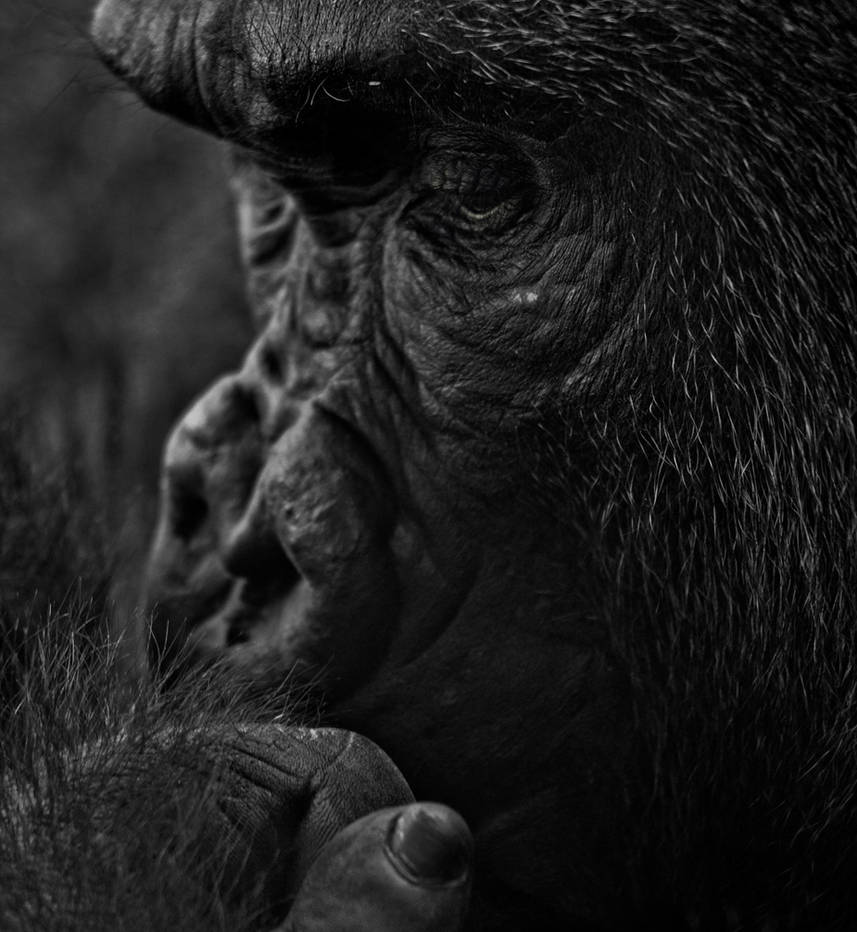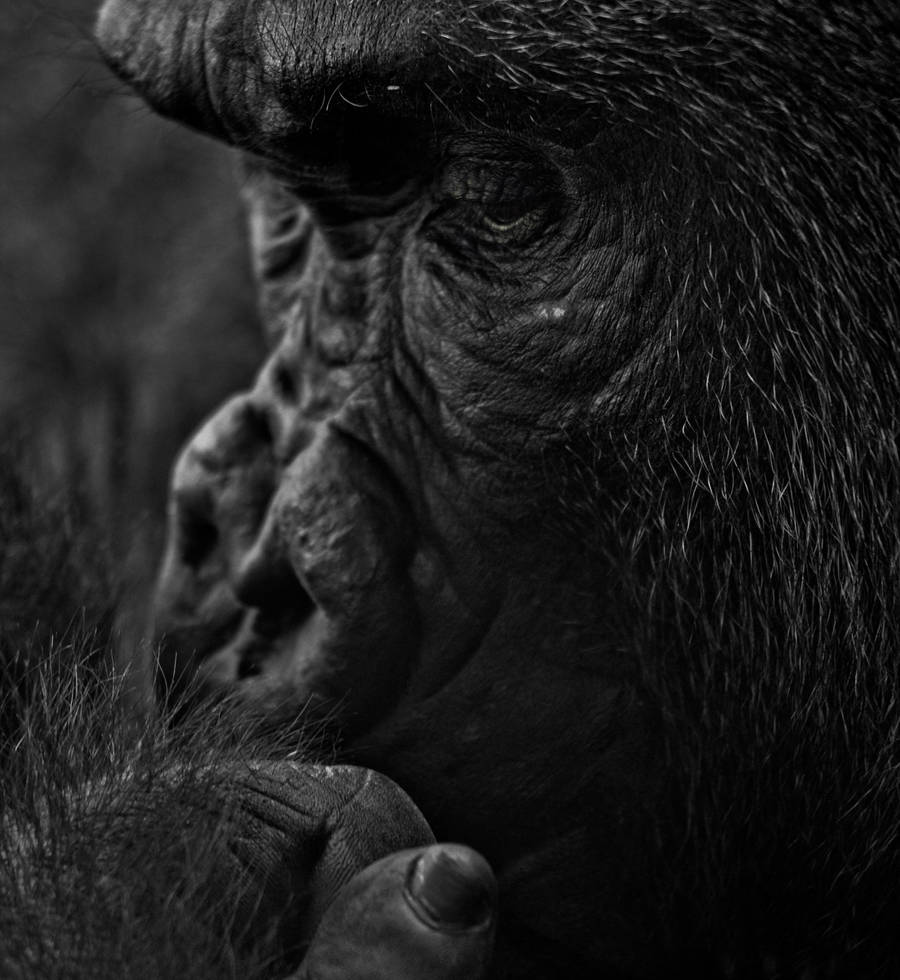 Watch
My favorite part of the zoo yesterday, was the gorillas. the reason being is they followed me around the enclosure glass and posed for me multiple times, and were refusing to pose for anyone else....in fact they were getting mad and smacking the glass at other people, but they came up and stuck their face to the glass for me and posed.

Yay gorillas.

This is an absolutely wonderful photograph.
Reply

Incredible! Beauty and the beast all in one.

Reply

Thanks!! Also, still love your final piece! I look at it often, and am surprised that my work inspired someone.

Reply

Don't be so surprised, your work is amazing! As soon as I saw this image I just knew I had to draw it.

Reply

very very beautiful just wonderful work I love it
Reply

Thank you very very very much! I appreciate you saying so!
Reply

great shot. makes me feel that he is thinking of something!
Reply

Thank you! I think he probably was thinking about something....he seemed so sad and bored....he was picking a huge scab on his hand. I think he needed more to do, even though this zoo, has one of the nicest enclosures. I think he just needed something to play with.
Reply

Nice shot! I like how the pose makes him/her look incredibly human.

And I'm impressed you 'got' the gorilla to pose for you. Me and a friend were also at a zoo on Wednesday - and the only reaction we seemed to illicit from the animals was for them to crawl into corners and fall asleep - or already be sleeping when we got there.

Reply

I thought that was what kind of day we were going to have too, but it seemed all the animals were waking up and doing something cool that day....and usually it was right when we were getting there....I think it was just a good day to visit the zoo.

Reply

awesome one ..

Reply

A great portrait

Reply