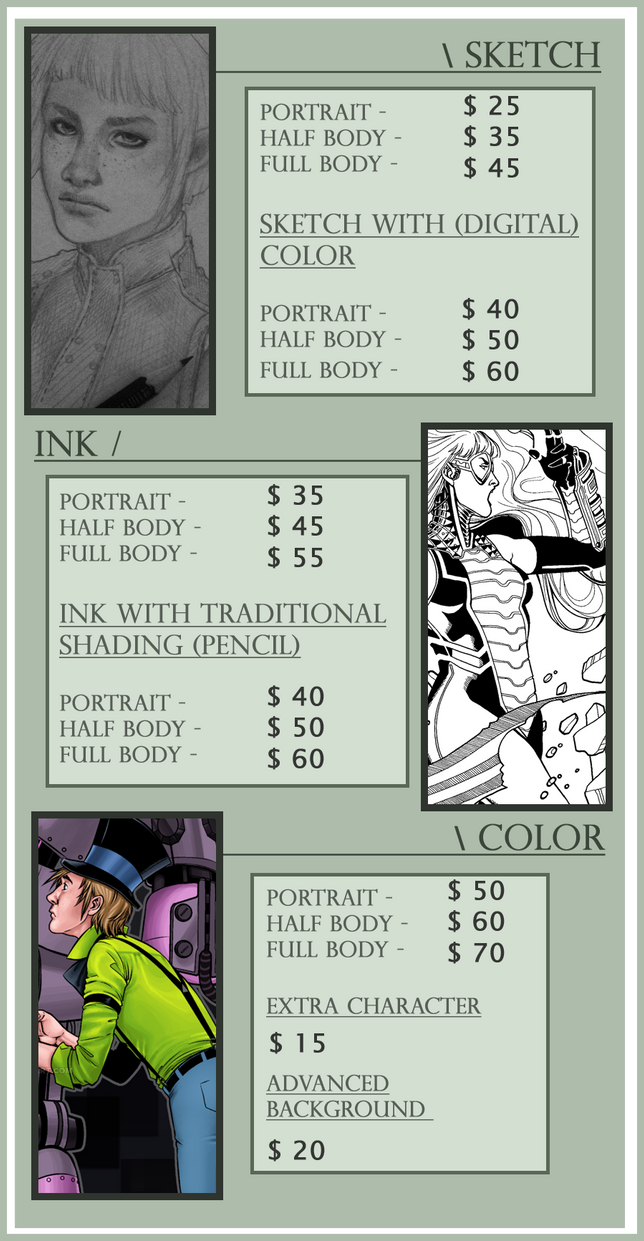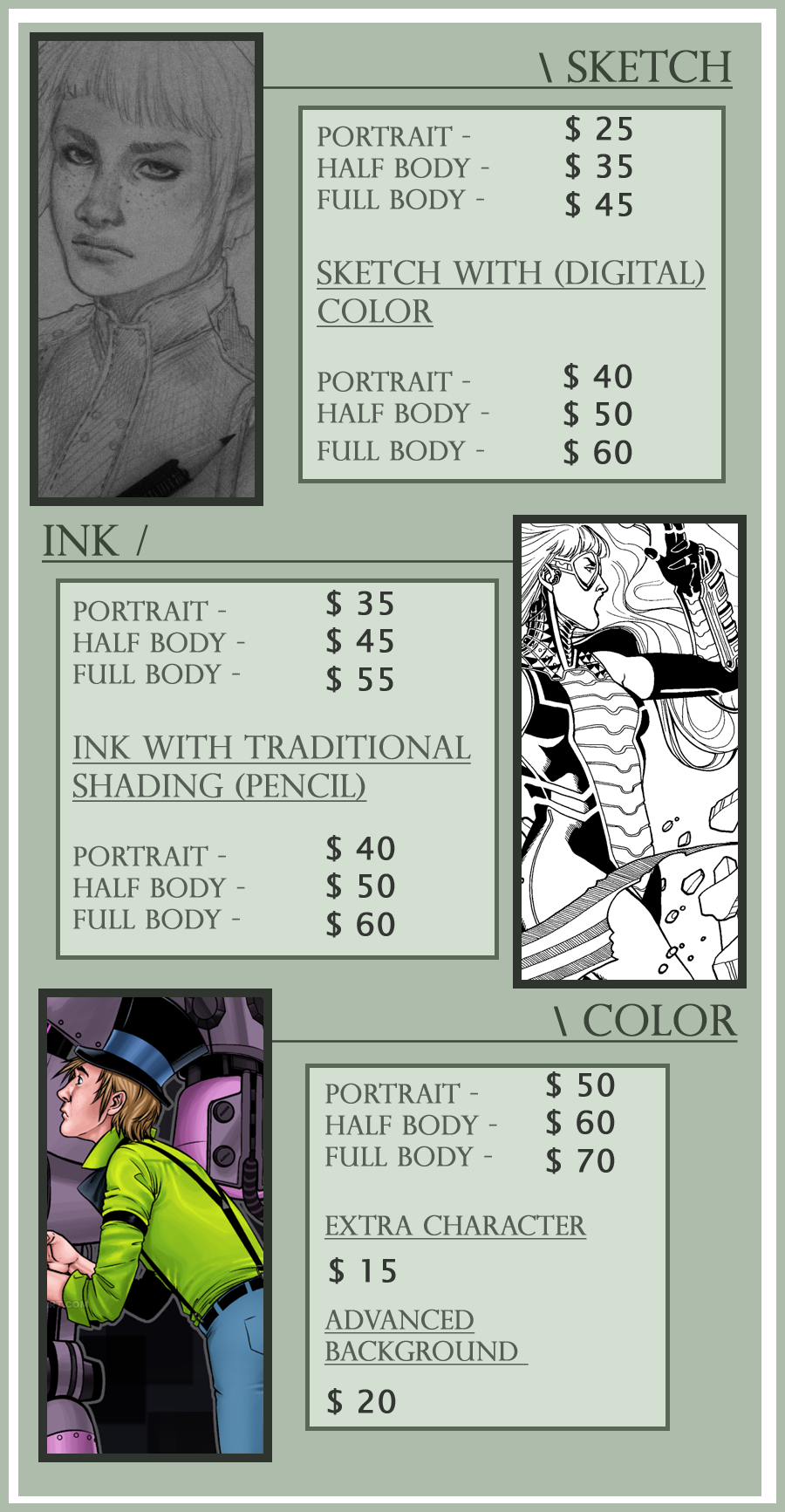 Watch
New Commission Sheet for 2016.
Other Products:
Character Sheet - 40$


Price may change depending on detail work/adds



Ink with cell shaded color.
- 1 Fullbody
- 1 Headshot
- 3-4 Details
MINI
-
10$

What can I do?
Canon Characters
Original Characters
CanonxOriginal Characters
Erotic/Love Scenes
Action Scenes
Comics (Please contact me specifically and ask about this. Price will vary depending on the work that needs to be done.)
Logos
What I won't do.
Anime/Manga styled pictures (I do American-styled Comics and I'll stick to that.)
Any art involving something illegal content. (Pedophilia, Beastiality, Sensitive material such as Rape, Detailed Suicide and Extreme Gore)
Vehicles only

Commissions that are on a one week ahead deadline. I need more time to work on things and I'm usually always studying in the meantime as well. Please give me at least a month's time notice before hand. I can work extra fast if necessary but I will charge extra for this.

15$ for an Extra Character only applies to the extra character to be in the same picture as the main character.
How to commission me.

- Read all of the above.

- Check my front page to see if Commissions are Open.


- Send me a note with all of the information I will need. Character description, Character images, What kind of picture you'd like. Anything that can be convenient for me to know before I start working on your piece. PLEASE do not message me if you're not 100% sure of what you want. The more I have to guess my way forward, the longer it's gonna take for me to finish it.


- I'll reply and accept, maybe ask some questions that hasn't been answered yet. Then I'll create a thumbnail sketch for your commission and discuss eventual changes/fixes.

- This is where the payment is sent. I TAKE PAYPAL ONLY. I don't make deals with payment AFTER the piece is done. If discussed, I can agree to do half first and half after. After I have received payment, I will continue.

- I'll start working on the big piece. I'll keep you updated as soon as I'm done with each stage and one extra time when coloring to make sure they are ok.

- And that's how it works! Easy as pie.

If you have any questions concerning this or anything, shoot them my way!

Want to check out my commission work? Check it out right here.