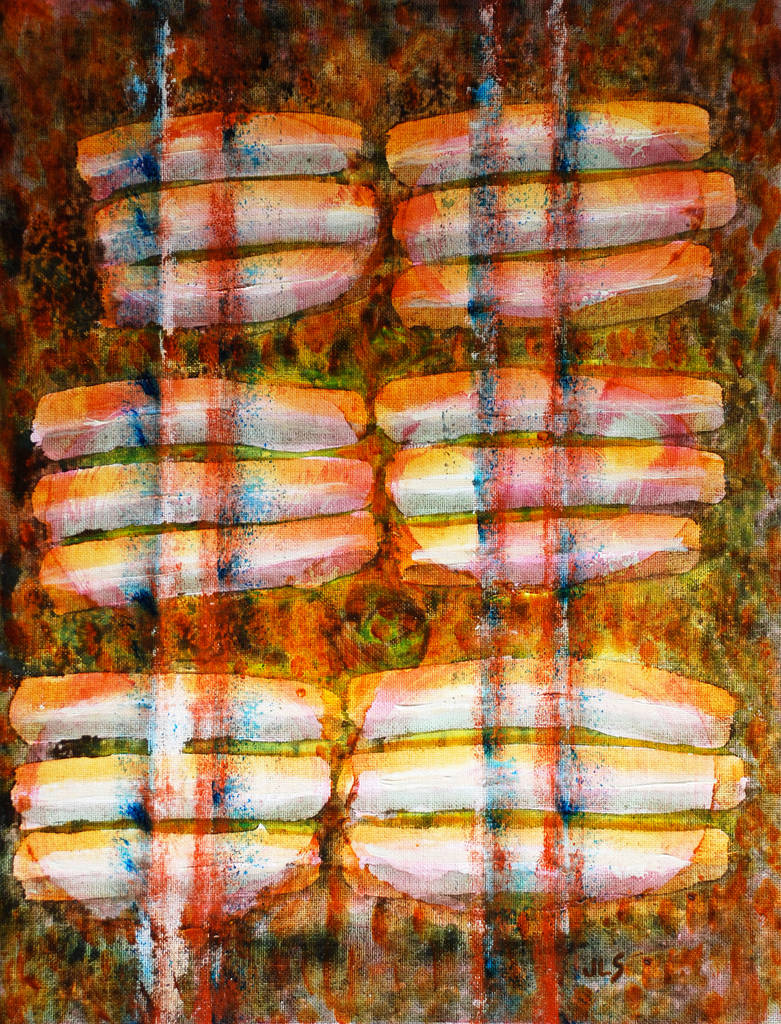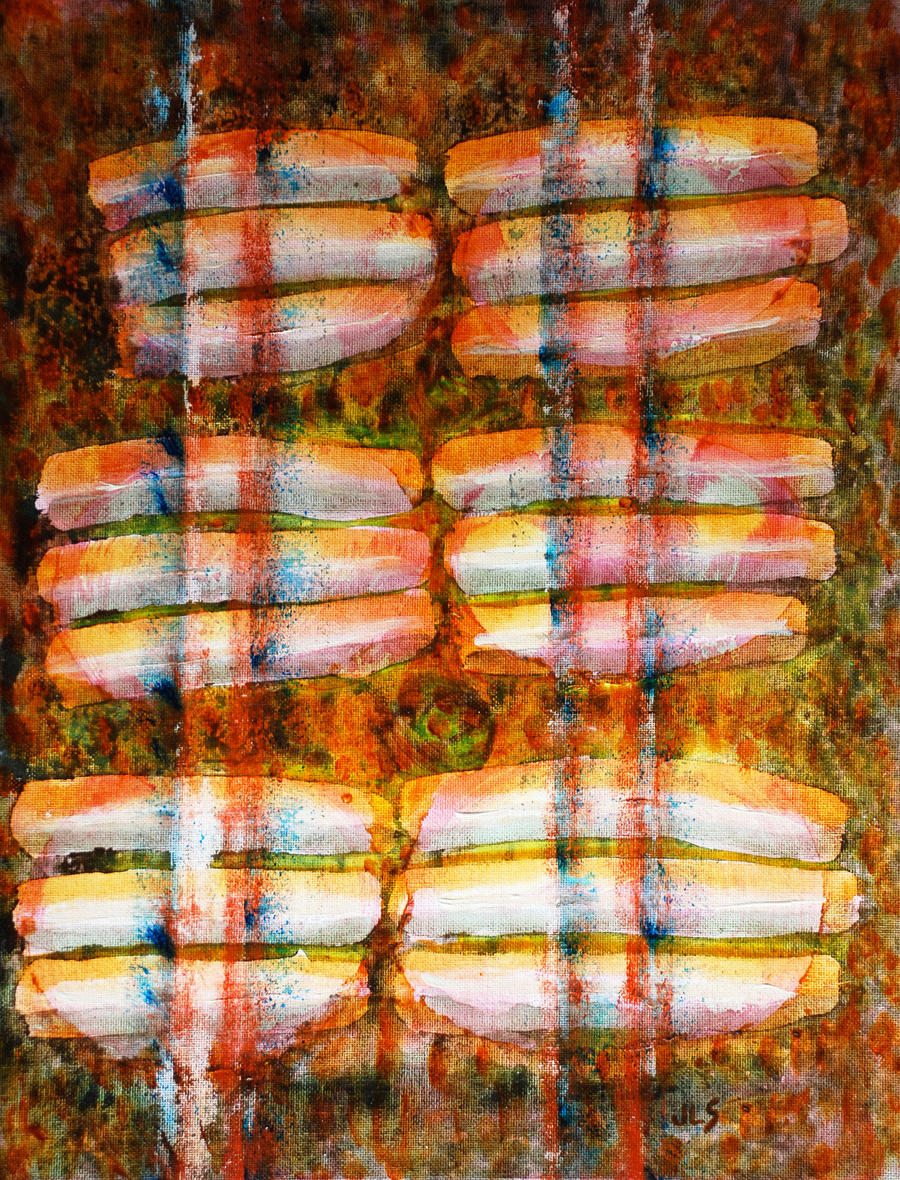 Watch
. Mi Tia Maria.
Acrylic, watercolor, ink, mascara, lipstick.

very cool, awesome colours as always and nice job using mascara and lipstick!
Reply

That's wonderful and pretty meaningful as it's abstract and I can imagine anything that comes to my mind. I love the usage of colours.

Reply

Excellent- I like these big white streaks.

Your work makes me think of something I was reading about today called chromatic aberration. It occurs when different wavelengths of light don't converge at the same point, as they aren't focused properly by a lens and so when they hit the film or sensor of a camera (in the context of photography), the green, red and blue are seen separately. Just like this painting!

It is a great effect- a stylistic device which you make use of very well!

Reply

Parecen tacos, taquitos dorados con crema y salsa azul? O será que tengo hambre?

Recibe un abrazo!
Reply

Reply

Merci! Gracias! Todah ! Dankeschon! Arigato! Obrigado! Thank you!
Reply

very nice , beutiful texture
Reply