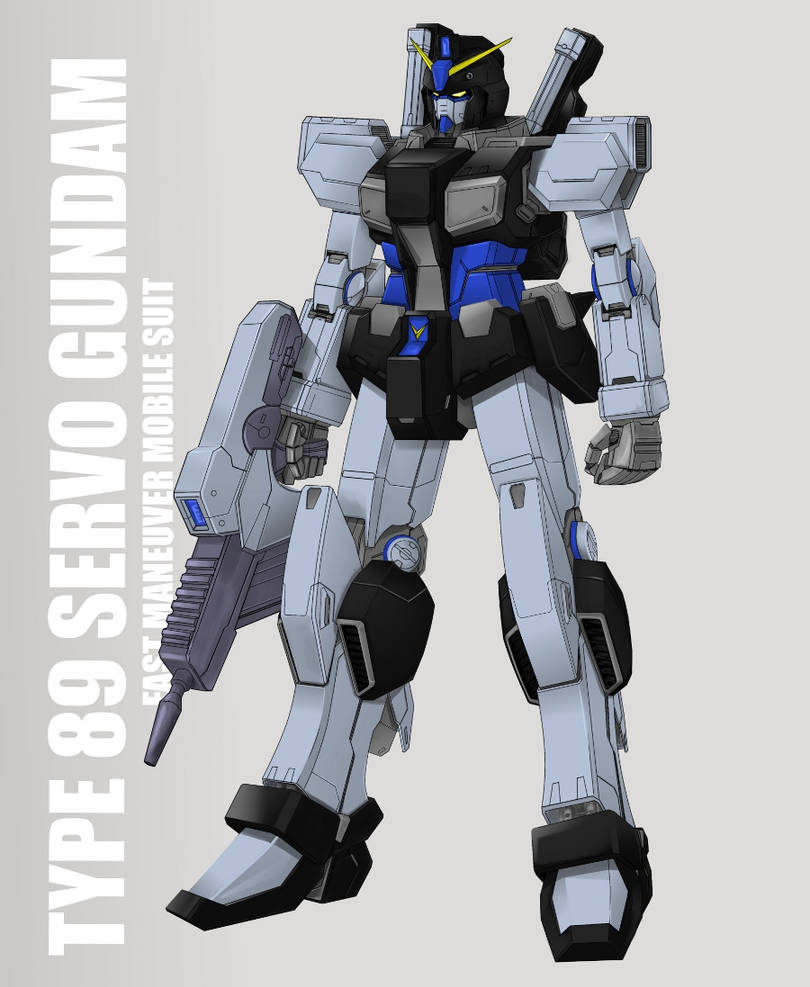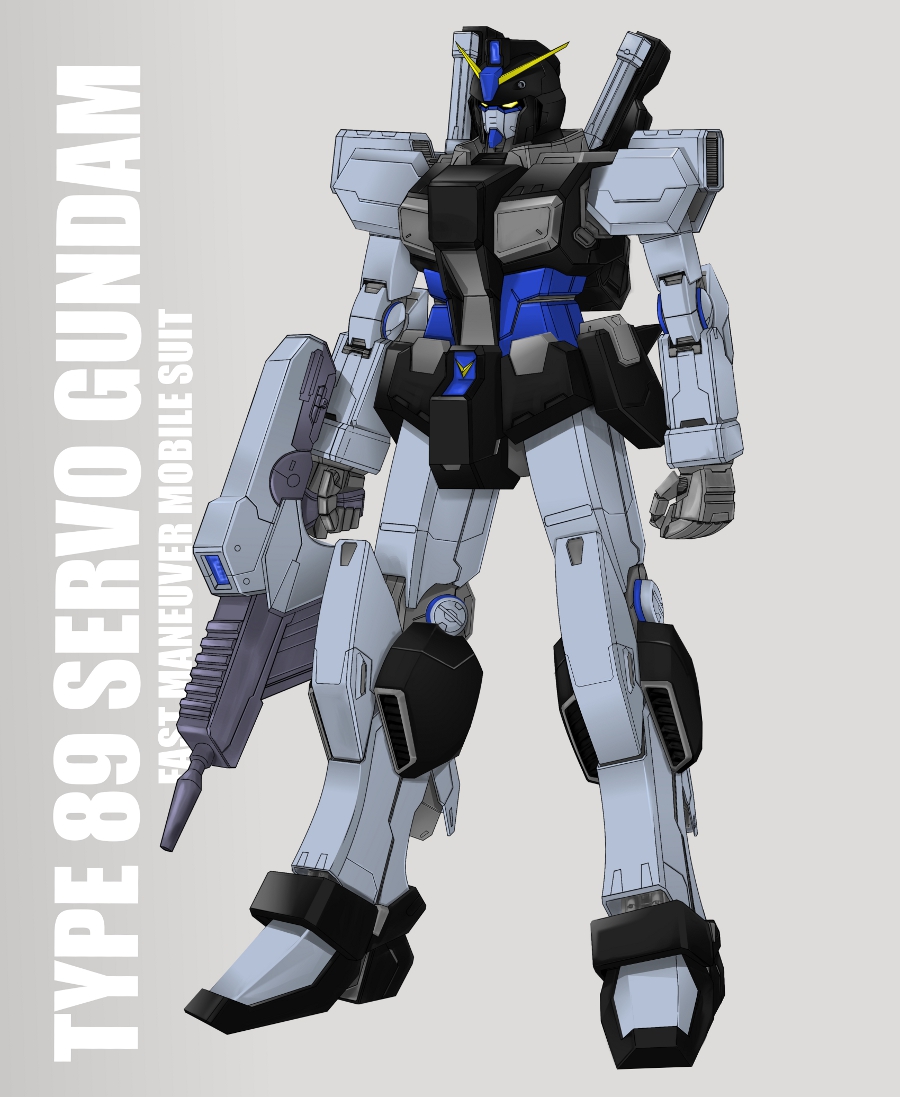 Watch
Model number: Type 89
Code name: Gundam Servo
Unit type: general purpose mobile suit
Manufacturer: Anaheim Electronics
Operator: Earth Federation Forces
Armor materials: gundarium alloy/ceramic composite
Powerplant: Minovsky type ultracompact fusion reactor, output rated unknown
design features: D.U.M.B. system(Defer ultra mind breaker), AAMS(advance anti missile system), Over thrusting motor mode, and HD(High Destruction) output.
Armaments: 2 x vulcan gun max 1000 rounds mounted in head, 2 x beam saber stored on the back, 2x high compact energy clip stored on read side of the skirt
Abandoned project by Anaheim weaponry engineers after the Zeon military force conquered the area, Still the mobile suit is hidden in the old fish research facility. This mobile suit is pilot dependent, light weight and high maneuverable. Designed for aces to control the DUMB system (the engineer merges it in order to balance its high speed ability during combat). A search team is deployed to turn over the said mobile suit.
I'm not able to make caution/warning decal design. It was so time consuming thus I dunno what's written on it, though I have a real MK-II titans gundam decal. Can someone help me how to make it? If I had the time I'm gonna make them manually


Very impressive design!

I think its possible to customize any RX-78 Gundam plamo to look like this one. But it might be an expensive task. With all the painting of the parts and such (including other parts from other plamos).
Reply

yes, you can make one one thing consumes time from scratchbuilt(mostly measurements) and a little kitbash.paints for model kits are expensive
Reply

Daaayuuum, very, very impressive!!
Awesome details. Great job on the anatomy too!
Reply

thanks, about the anatomy I still fail at that side.
Reply

Nice, I like it.
The Beam Gun resembles a Calico gun too

Reply

Nice color and love the beam rifle design

Reply

neat job there, love it

Reply

Gundam... bleh! But this piece is really good!!

Keep it up!
Reply