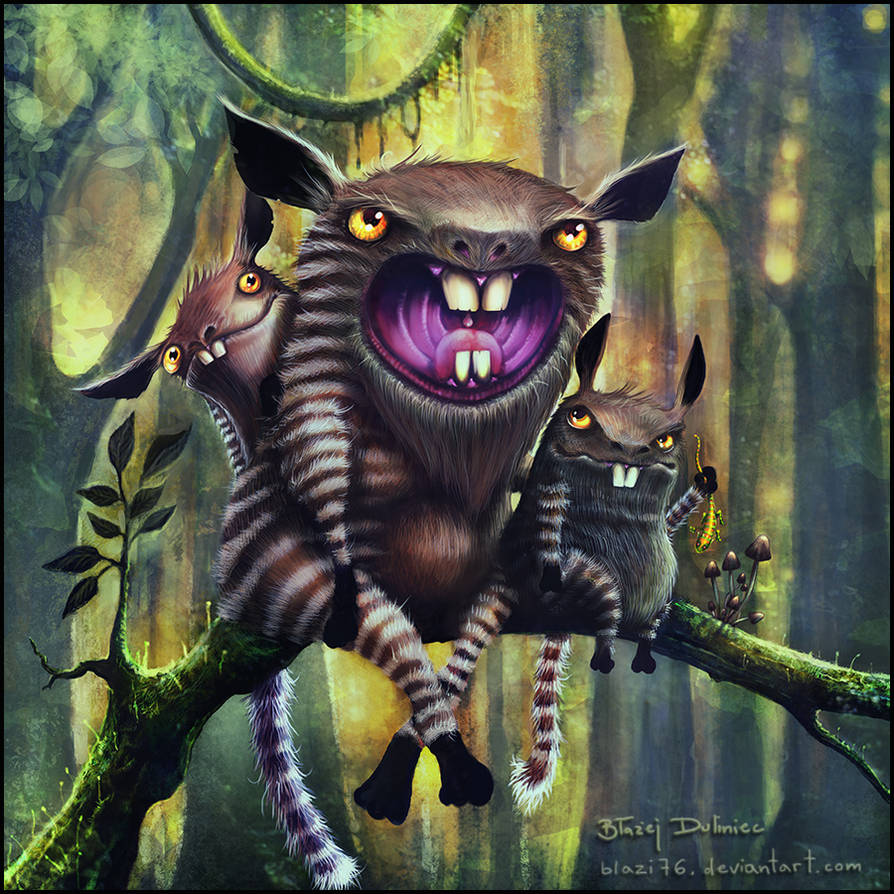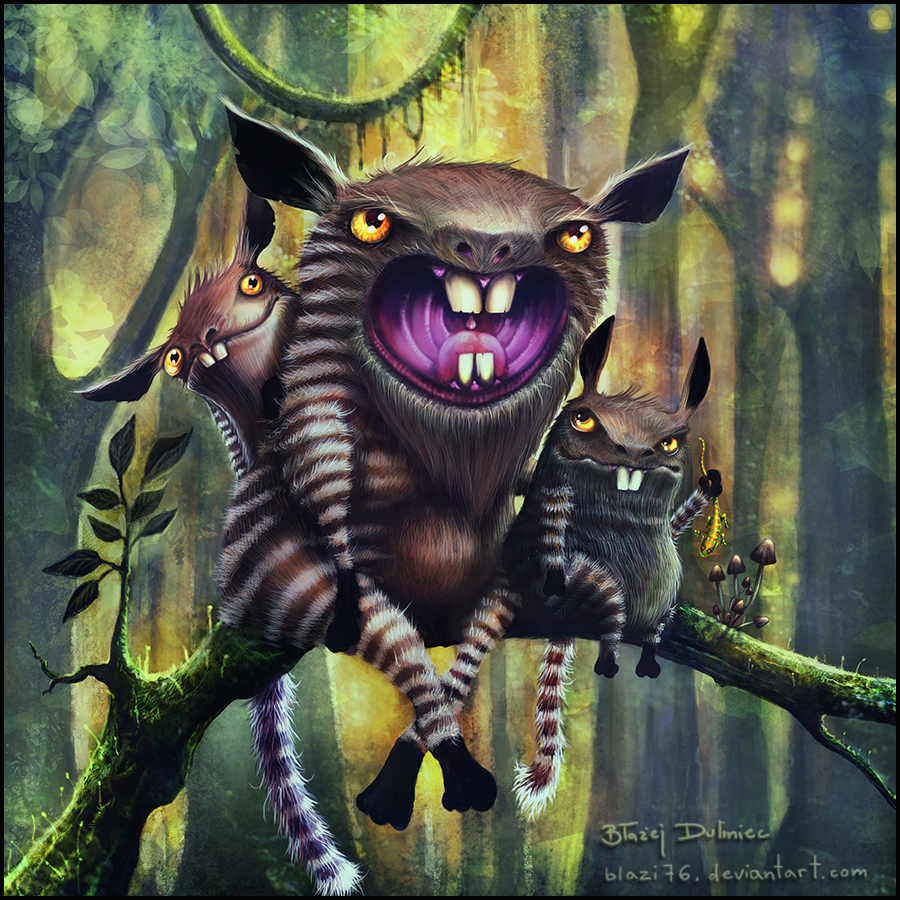 Watch
Personal illustration, hand painted and developed digitally from scratch by me. Original is 7100 x 7100 px @ 300 dpi.
This piece illustrates myself and my two sons in the woods. I develop almost all of my illustrations on the go ... so I add up details and build desired mood.
Hope you like it. Say a word . I'd love to hear from you . All rights reserved .
My other works
Thanks for watching

OMG ! Daily deviation!!! Thank you so much! I just noticed right now . We spent all day in a forest



. Perfect Father's Day! Thank you !
Daily Deviation
Given 2014-06-15
Chill Out Dad
by
blazi76
is such a fun, cute and inspiring piece! Who doesn't love having a little father son/daughter time? It brings to light such a whimsical, fantastical scene with beautiful details and colors! (
Suggested by DMD-CT and Featured by KovoWolf
)
The fur texture is done very well! This piece is very eye catching and fun! I'd like to add a small critique on it though. I feel like the mouth is the center piece of this image. It's the first thing my eyes were drawn to because of the color choice and beautiful shading. However, I feel like there could be a bit more depth to the cavity within the mouth if there was dark shading towards the back of the throat like you did at the roof. Right now it feels as though it is darker towards the front of the mounth than in the back and makes it look more flat. Ofcourse this may also be a desired effect considering your method of drawing is very stylised. Overall though I love it!
The Artist thought this was FAIR
14 out of 15 deviants thought this was fair.
The colers you use on this are brillant, they are so bright and add intensity the the picture. The creature itself is extreemly weird though at first i though it was one charter. Extra shading around the other two would help with this. The background though is wonderful and really awesome. I love the use of trees in this. The creature desighn is very well done and makes it look like it is a creature of the forest. The shading on the trees is well done and the back lighting is very good. All in all i give it an 8 out of 10.
The Artist thought this was FAIR
14 out of 15 deviants thought this was fair.