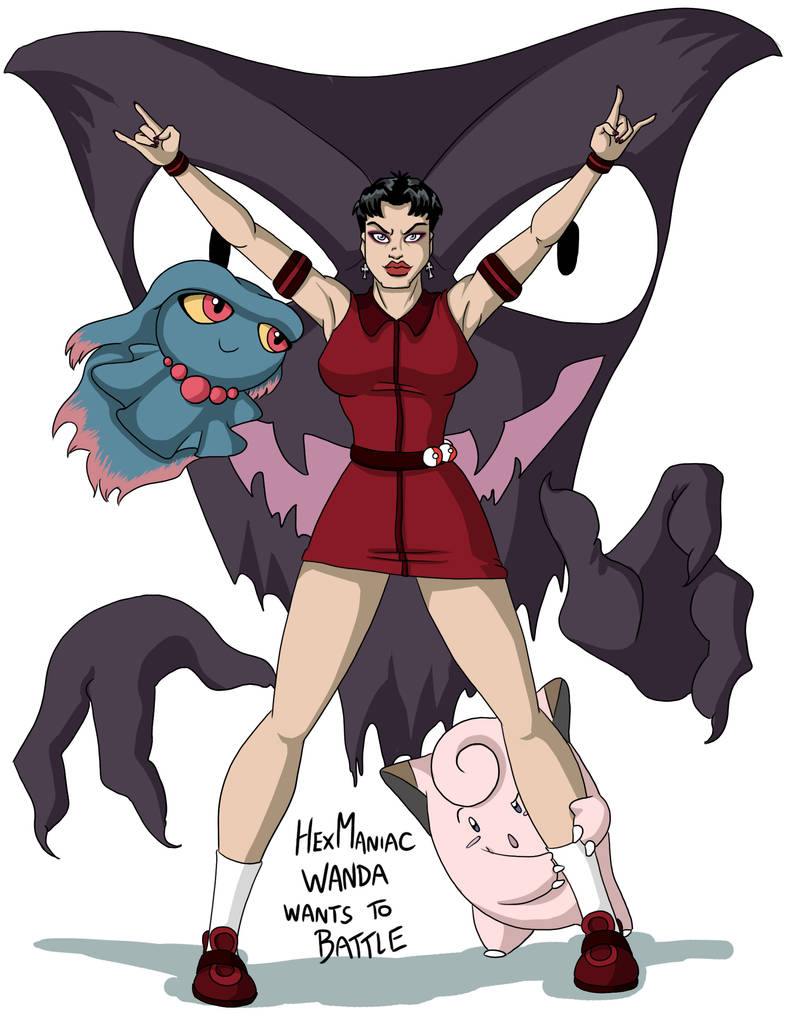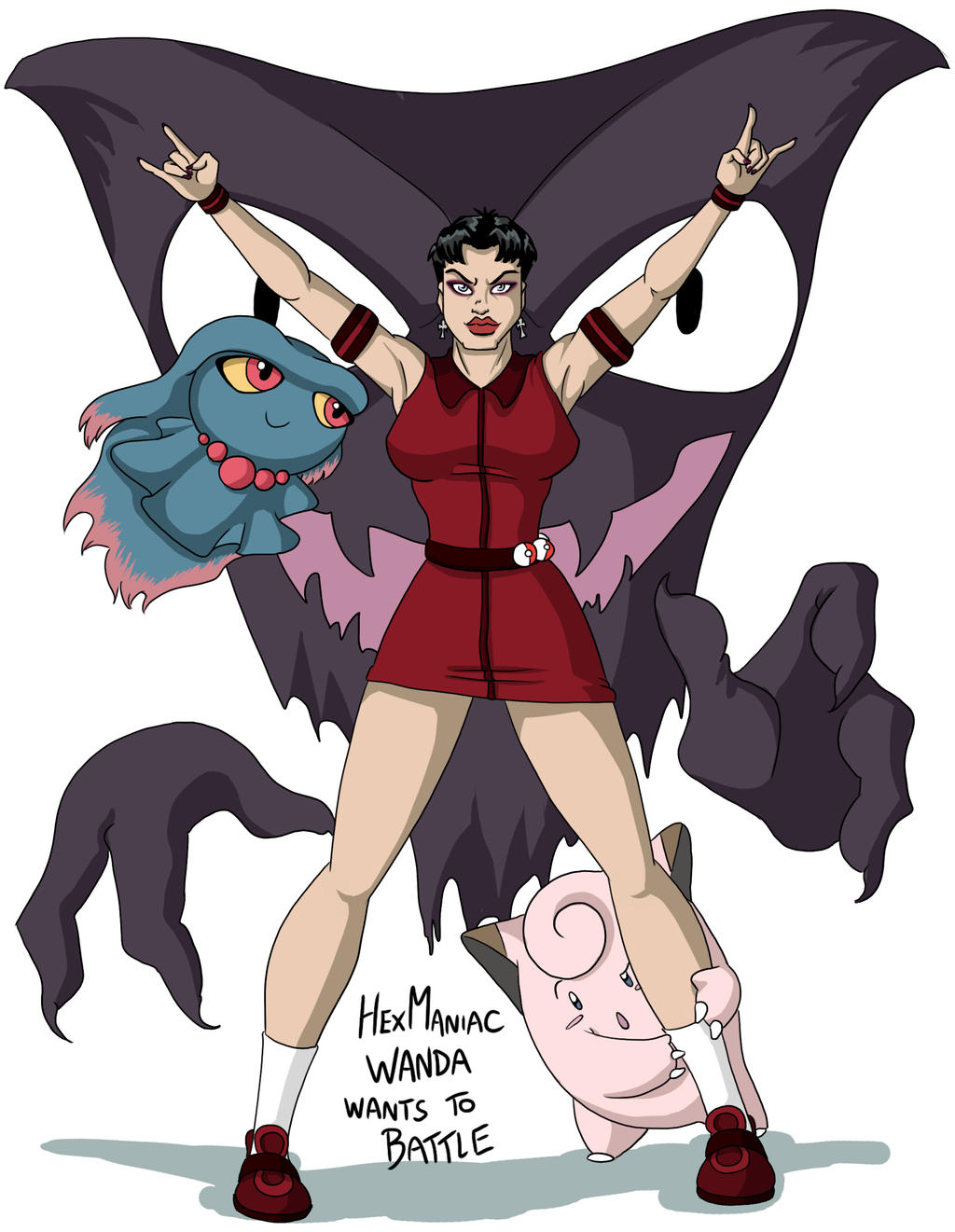 Watch
Wanda was another gimmie when it came to the trainer type. "Hex Maniac"? Are you kidding me? OF COURSE I'm going to use that for her.

Wanda got Haunter and Misdrevus based mostly on the "Witch" part of her name. Witches are spooky, and so are ghosts. Also, Misdreavus evolves into Mismagius, who looks like it's wearing a witches hat. Wanda's not fully come into her powers yet, so, uninvolved pokemon. Clefairy was chosen because of it's ties to the move "metronome" which has random effects, much as Wanda's own powers.

In other news, I had never really noticed Haunter's pokedex entry listed it as begin 5'3". I am 5'3". That's goddamn TERRIFYING. The end.

That is the PERFECT trainer type for her. DUH. I do NOT want to battle her...like at all...ever. Which I wouldn't want to with her powers either, so this is ultra perfect. I love the reasons behind Clefairy too. Super appropriate and thought out. CLEVER GIRL.

Haunter is terrifying. Ter. I. Fy. Ing.
Reply

Really awesome, great choices!

Reply

Reply