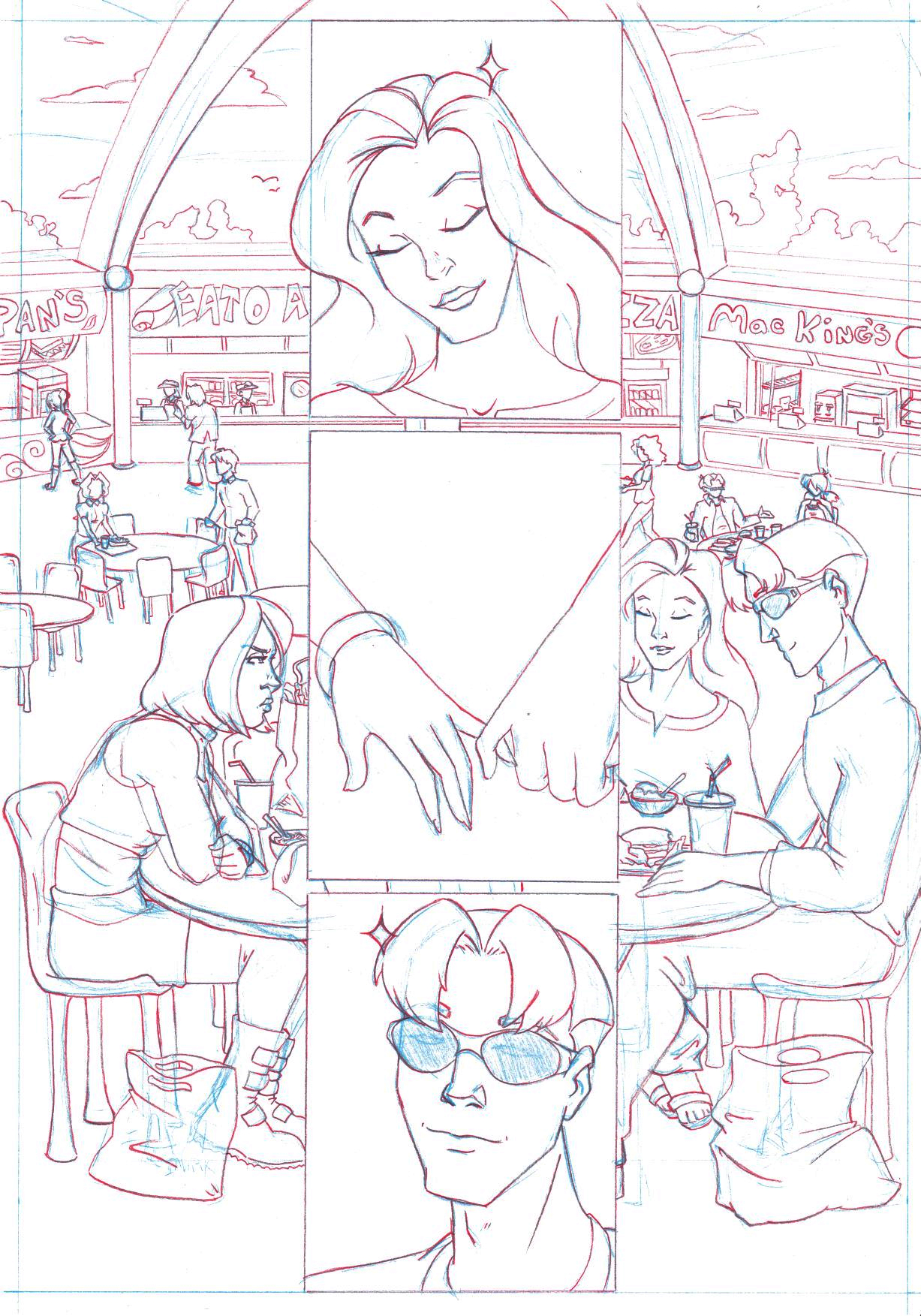 Watch
I am both still alive, and still don't know how to draw. Both.
I didn't actually red-line it, but Rogue's shopping is from Goth Tawpik.
That MacKings is cursed. You do not eat there.
no one does
.
Page Two

Those little sparkles on Scott and Jean just made a grin spread all over my face. Here's hoping Kitty and Kurt and rescue Rogue from 3rd wheel hell. Always nice to see new art from you!
Reply

Also: Renaming this comic now. BECAUSE OF YOU.
Reply

They're sharin' a mental moment >: D

My script is just for two pages, and sadly, Kurt and Kitty never show up, but I'm sure I could draw another of that. TEAM RESCUE BROS.
Reply

This is cool! Glad to see someone is still making evolution fanart besides me XD
Reply

Glad to see you back!
And I gotta feel for Rogue this time. Nothing worse than being third wheel!
Reply

To be fair; Kitty and Kurt are also there. Kitty's just trying to decide if she wants to go vegetarian, or full on vegan for this lunch, and Kurt's confirming that yes, he DOES actually want five burrito sets, no fooling, yes, really.
In the meanwhile, though... poor Rogue's stuck at the table alone with those two dorks >

Reply

Oh, noes! The only thing worse than third wheel; Fifth wheel!
Lol, didn't see Kurt and Kitty back there, though I do now. Don't think I can recognize anyone else.
Reply

The others in the BG are just randoms; characters borrowed from table top RPGs, and then also my sister XD BACKGROUND POPULATING WHOO
I don't blame you for not spotting Kurt or Kitty. Without colour, it's hard to determine

Reply

Good to see new art from u

Reply

lol thanks

I found you on Tumblr. It's nice to see some of the old faces on my dash

Reply

Reply