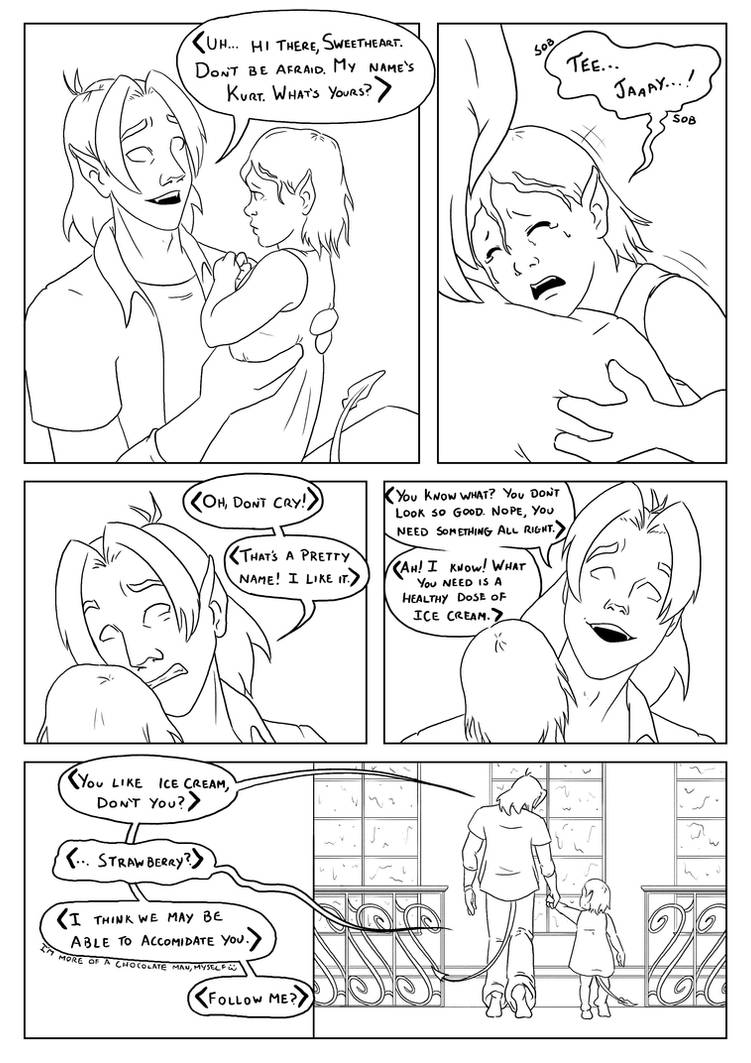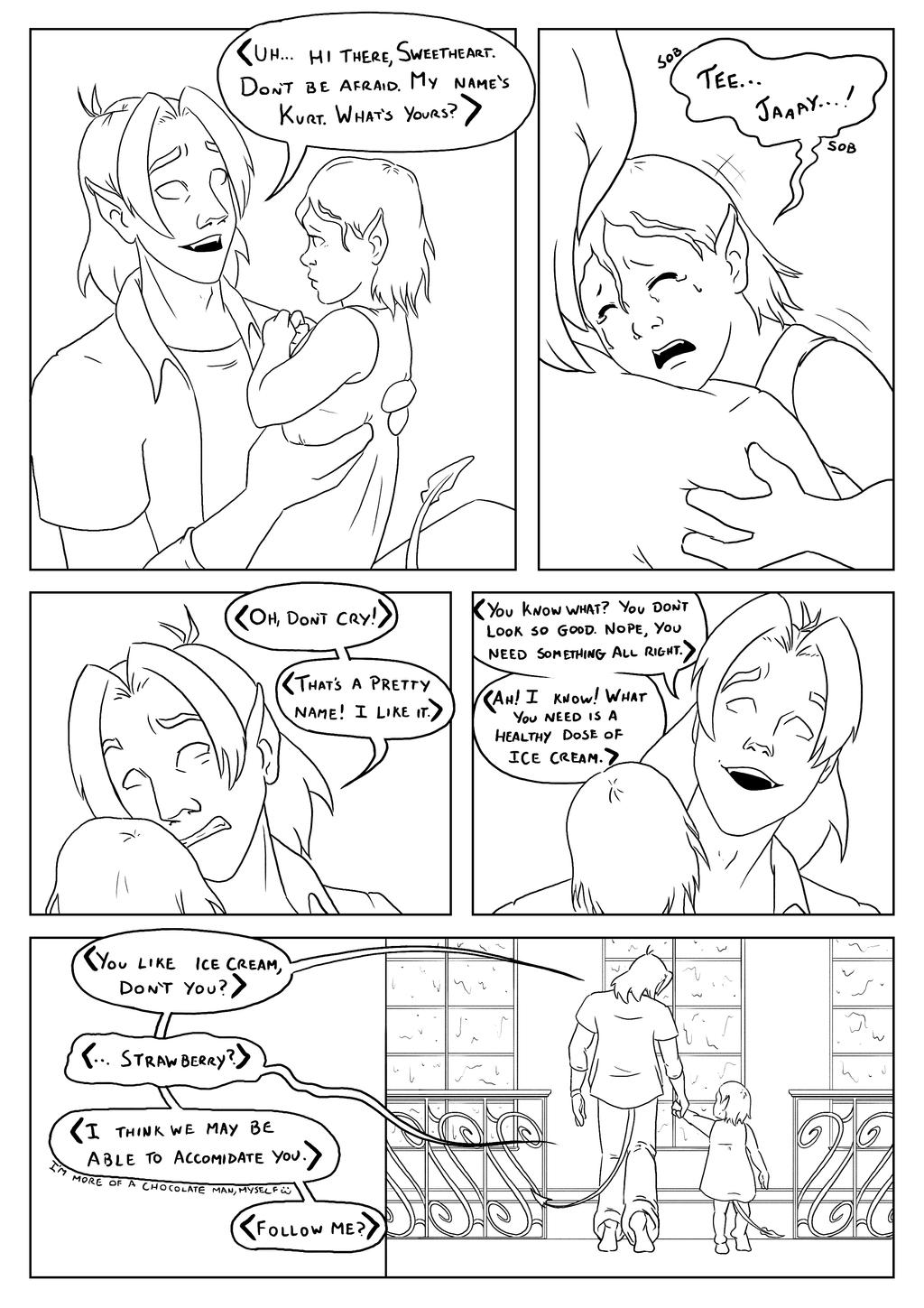 Watch
In which Blaze procrastinates from packing, and doesn't understand how to draw children a consistent size.
First Page
Previous Page

Kurt knows how to treat kids. I really like the panels you go with, they're easy and not confusing. I've read way too many that overdo it, so it's refreshing to read a good flow.
Reply

Reply

Reply

Does he already know if she's his kid?
Reply

Not yet! I think at this point he's wondering if he has a sister Mystique never mentioned. All will become illuminated in further comics

Reply

Reply

Hnf! Too many fuzzy elves! Too cute!
Reply

Reply

Can't wait for more

Reply