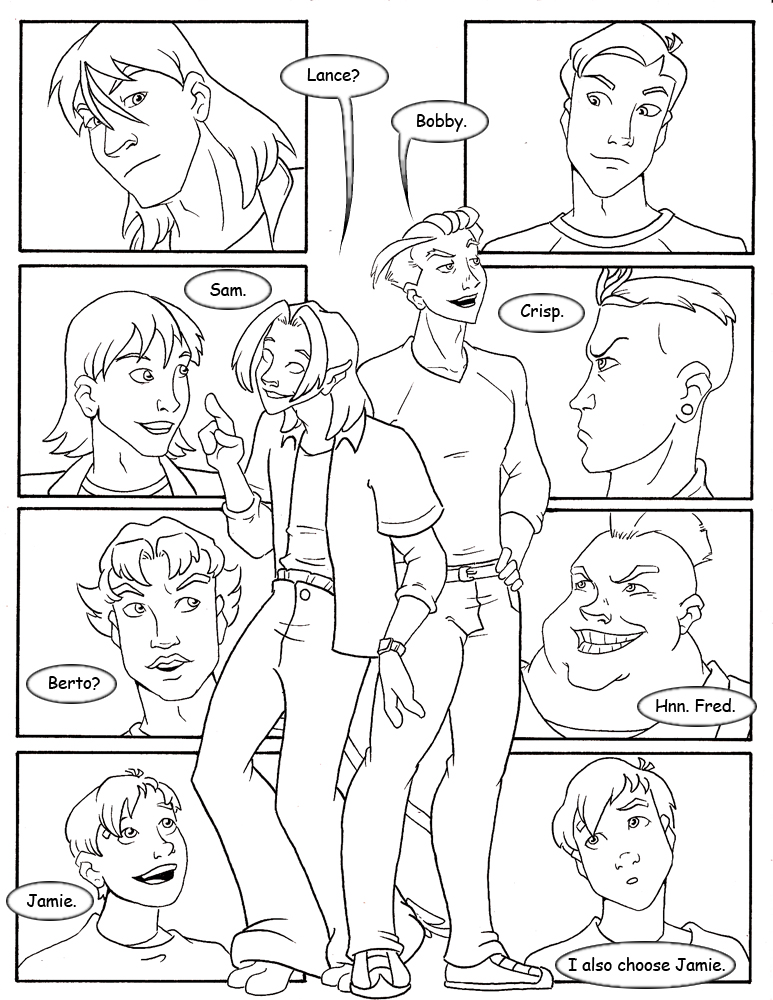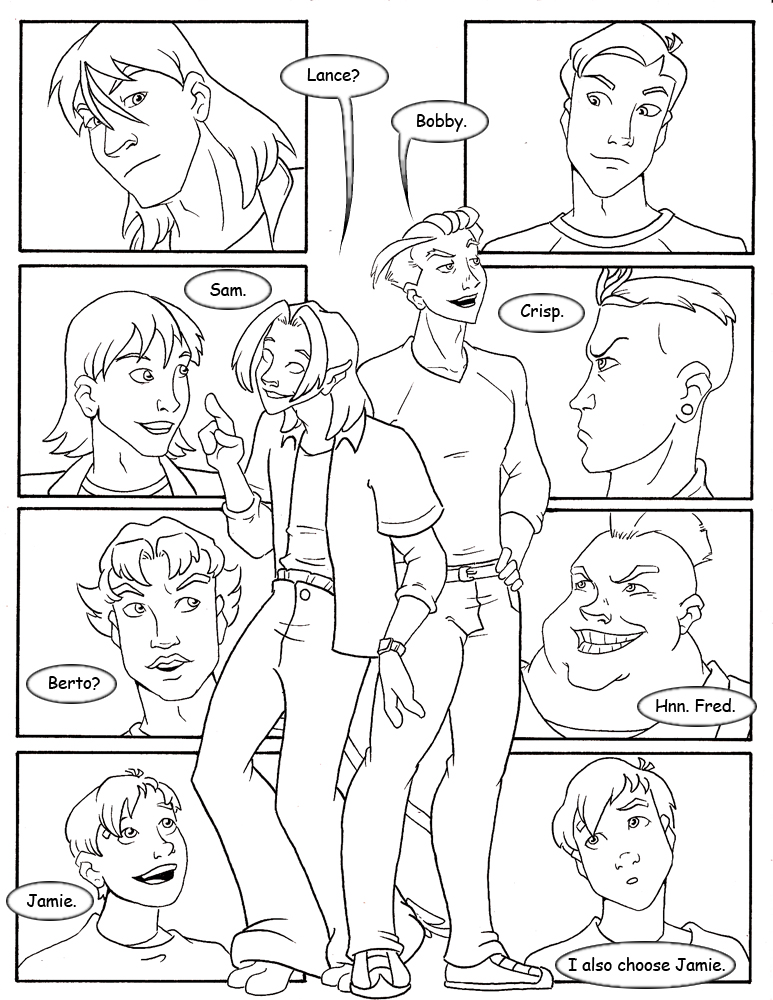 Watch
I had been planning on submitting the next Ask Evo and the next EOC Contest before this page buuut then that didn't happen. WHEEEEE!
This layout is like the evolved version of
Page 26's
layout. There's also a bit of
this layout
, too, because Iiiii like to borrow from my own work

We'll call it "practice." Yeah, that's it.
I feel like Pietro's legs are too short, but I didn't notice until after I was done inking >_> Derp. This is why I need to work on an angle, and not flat across my desk. My computer also derped on the speech bubbles a little... but I'm gonna leave them as is. Because I'm kind of lazy o.o
First Page
Previous Page
Next Page
Chapter 0
Interlude