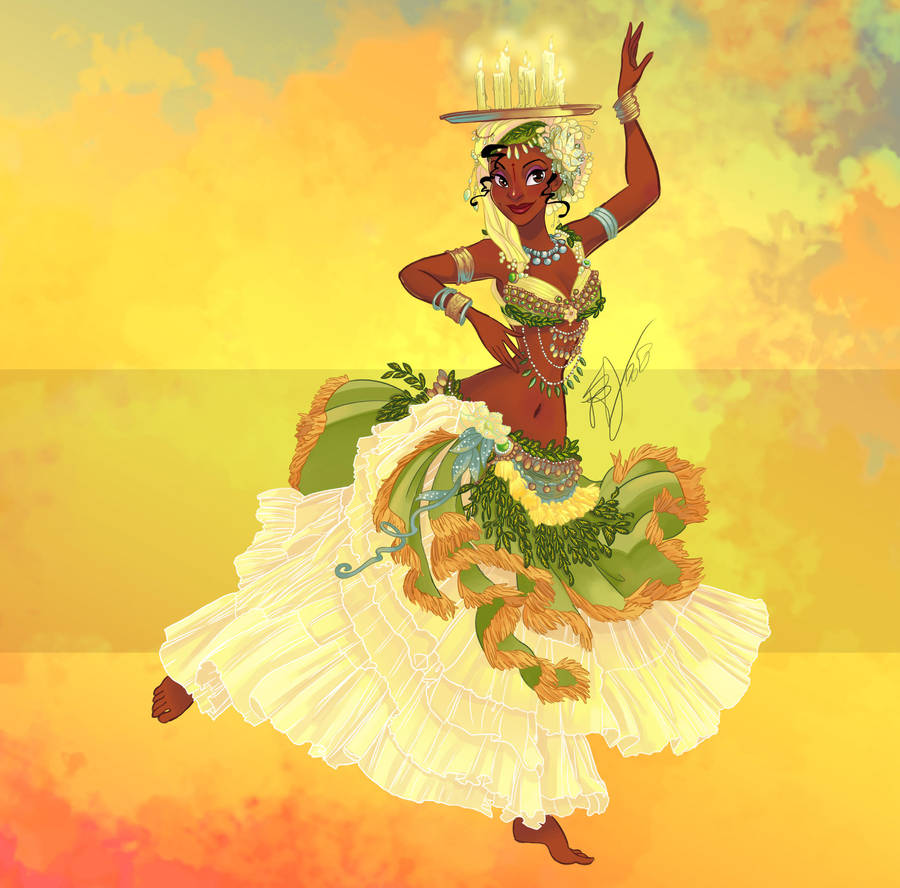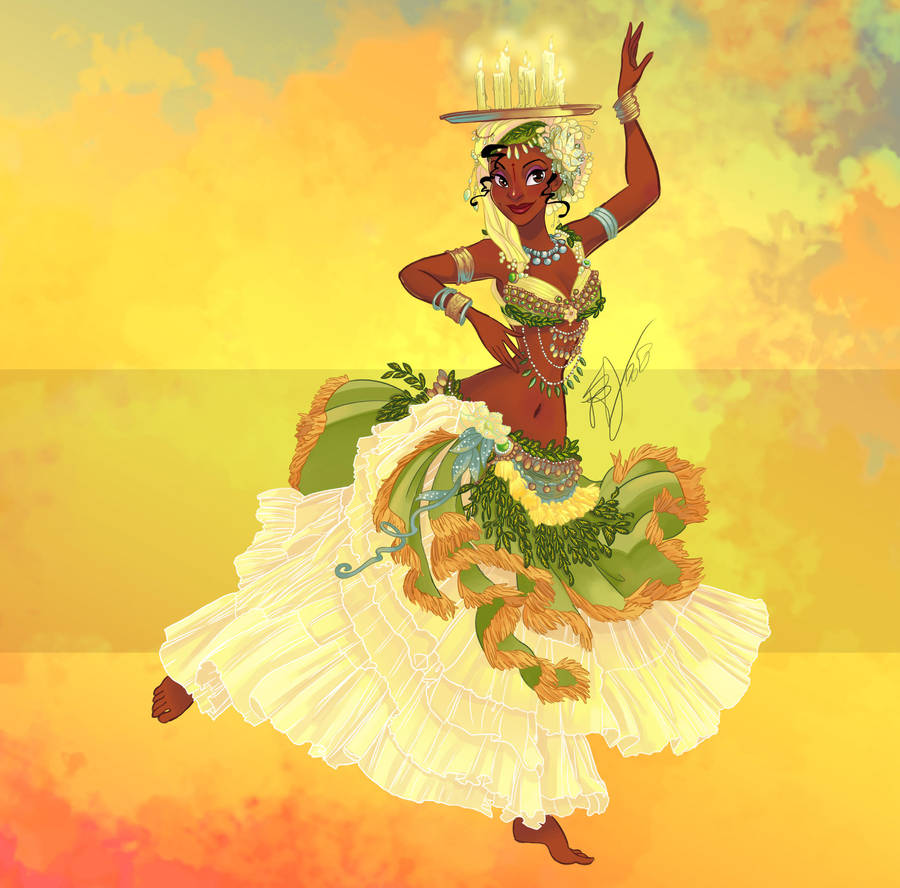 Watch
Balancing things on ones head, carrying water, food, and other goods has been a traditional part of daily life for women throughout North Africa, the Mediterranean, the Middle East, and South West Asia. That's why various folk dances have evolved that showcase a persons skill at balancing or present this part of daily life through dance or entertainment.
I had this imagine in my mind about Tiana carrying plates in Duke's restaurant and I was all OMG this girl has such a good balancing point! Also candle's light remember me fireflies going down the bayou, but let's see the Trya's origins:
source: middleeasterndance.homestead.c…


It is believed that Raqs as-Seneeya (رقص الصنية) developed out of the Moroccan Tea Ceremony. Tea is a very important staple of life. It is not just a drink but something you do. It means entertaining guests, talking with friends or family and engaging in long standing tradition.
In traditional Seneeya the tray has a pot full of hot tea and empty glasses. once the dance is done the tea is immediately poured and served. It isn't just Bellydancing with a tray on the head it is an athletic display of strength and flexibility.
The dance has gained a great deal of popularity and has evolved both inside and outside of Morocco into a performance piece done in a full Bellydance bedlah and in a Raqs Sharqi style and context. Dancers in these performances generally do not have tea in the pot (sometimes they don't even have a pot) and often put small lighted candles in the cups making it almost like a Moroccan styled Shamadan dance.

As you can see Tiana's outfit is not a "classic" style, for her I preferred usa an ATS style because I thoughtit would have fit her personality better.


Links to Raqs as-Seneeya's dance:

www.youtube.com/watch?v=xXuF1nfvK0k
www.youtube.com/watch?v=n8vj5SSe_zQ
www.youtube.com/watch?v=im36T4XzUDs
www.youtube.com/watch?v=8DnE0C-4Pic
www.youtube.com/watch?v=9ZAuqUQnlz8


Othe blogs and links:
Tumblr portfolio: blatterburys.tumblr.com/
FB Page: www.facebook.com/Blatterbury/
Patreon www.patreon.com/blatterbury