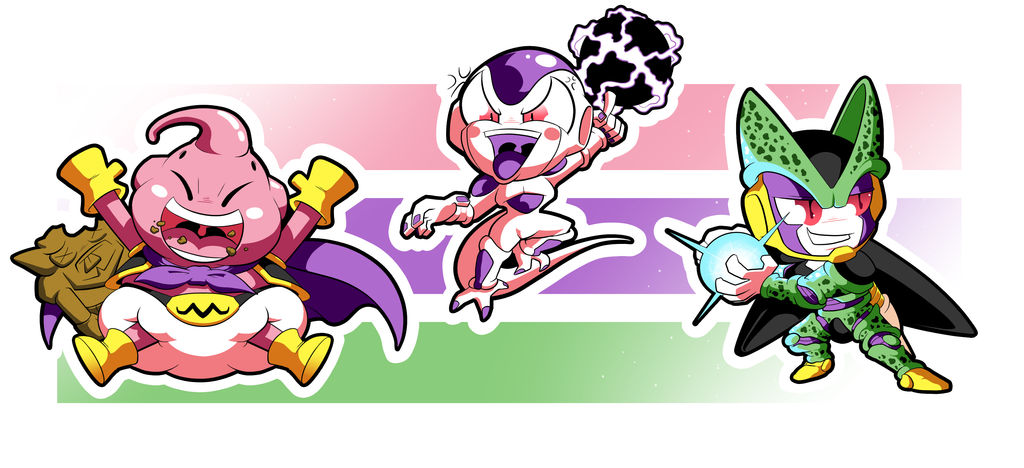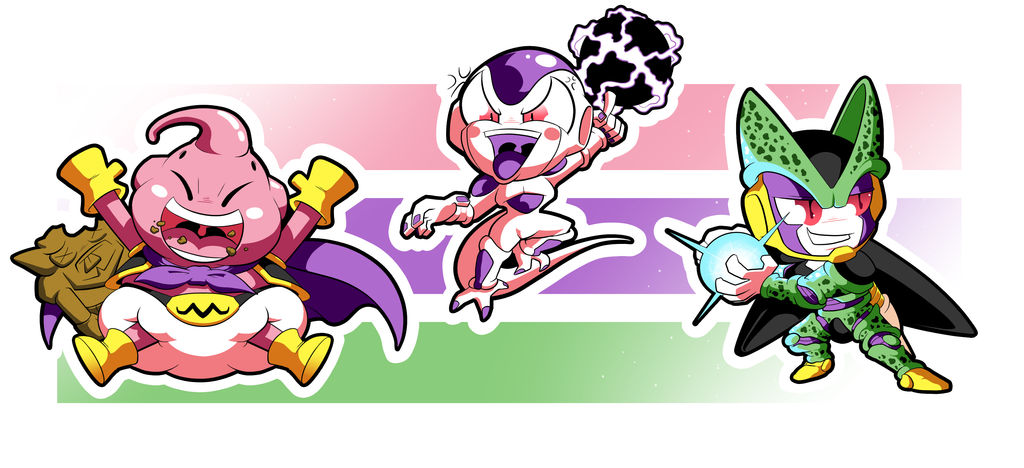 Watch
One week to go til Galacticon and I'm still making as many new Stickers as I can til then!!! SO EXCITED!!!
Buu! Frieza and Cell!!! I'm gonna come back with fuller sets for each three with all the characters from their respective Sagas!! So look forward to that, I think I'm most excited to do the Frieza Saga set cause
GINYU FORCE GOO!!
It's also my favorite Saga, and Frieza is my favorite of the Z era villains!! With Buu as a seriously close second. What about you guys!!
ALSO!!! I'll be setting up a store for my stickers soon. For now though if there are any you'd be interested in buying they're all 2 dollars!! I'll be making a big masterpost with all I'm selling now but for the time being anything you see in this folder is up for sale! Lemme know ifyou're interested through a note or at
LordZigra@gmail.com
!
____________________________


Reply

I hope when I have a lot of the characters made I can play with the stickers and make my own fights! XD
Reply

Adorable!! Also I'm hyped as hell for Dragon Ball Fighter Z!!
Reply

Very nice Blargen! It seems like you can draw anything in your style while still being completely recognizable.
Reply

Thank you so much!!!! I'm really glad you think that! I'm trying so hard to branch out but keep the style intact, I'm wanting to try more fan-art of real people and actors from movies and stuff to see if I can do real people recognizably too!
Reply

I saw them on Twitter yesterday and they are sooo cute!! Look at that smug Cell face it's wonderful :'D
Reply

Oh my god THANK YOU SO MUCH!!!!!! Cell's smugness alone makes him one of the funnest villains ever, at first I was gonna make him angry looking but it didn't feel right... And really, it's cause Cell feels out of character if he isn't always looking like he knows he's better than you! xD
Reply

I'm so glad you got invited over to another Con, your success fills me with joy like I bet your stickers fill a lot of people's hearts. ;u;

By the way, I could read all of those stickers in their character's voices. XD Such a good job~
Reply

THANK YOU SO MUCH!!!!!!! I really hope they do, after last time I seemed to have some sort of sticker for ust abut everybody so I'm trying to branch out into even more this time to cover all bases and spread more joy!! XOX

AND OMG that's hilarious, I am way too good at imitating all of them honestly haha! ESPECIALLY FRIEZA I'm a god at imitating Linda Young's Frieza right down to the laugh.
Reply

I can do Gollum from LotR PERFECTLY. I can do the laugh, the cough, and every voice he does. XD I can even have conversations with myself like how Gollum does in the movies! <3

Frieza has SUCH a GREAT voice, I'm so jealous! X3c
Reply

mmmnnmMMmmmmnnnnnnnn I can't help but like this one
Cell looking like a str8 up Cell Jr haha
Reply

NICE!!!!!!!!!!!!!!!!!!!!!!!!!!!!!!!!!!!!!!!! That's only making me wonder how cute the actual Cell Jrs are gonna turn out once I do the Cell Saga set haha! They are my favorite part about Cell, honestly, even if it's primarily headcanon bs I love thinking of him being a good Dad with them! KALSDKMLSA
Reply