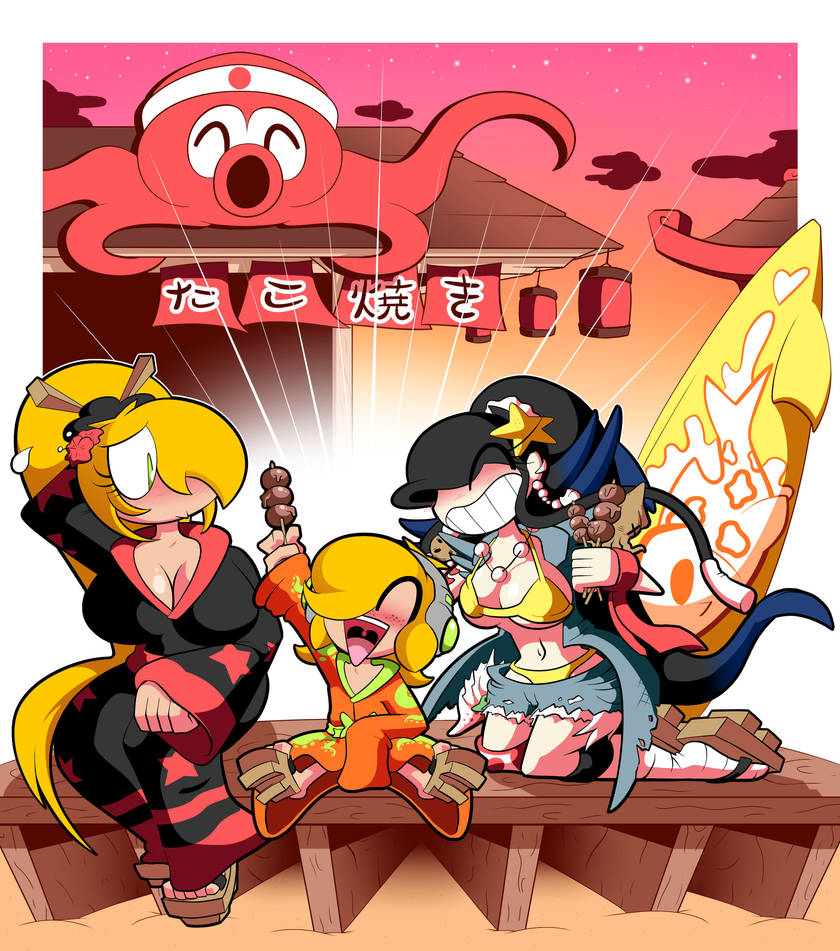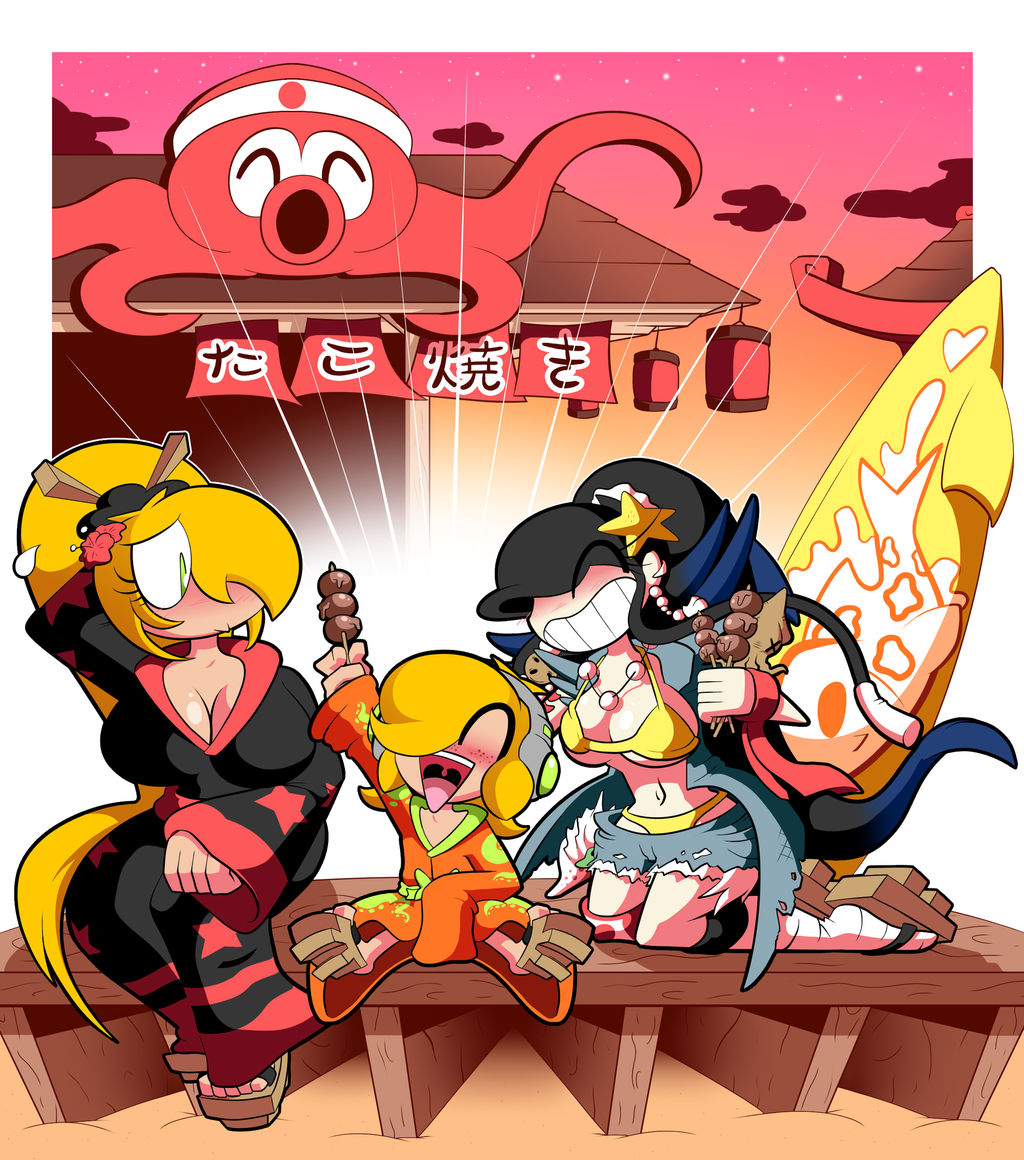 God I miss that stuff so much.
When the crew meet Umiko and get to enjoy Japan with her one of the best things about it is the food! Tracie's favorite ends up being Takoyaki, and Umiko spoils him rotten with endless amounts of them. Cephie passes, and can't help but question the ethics of her cephalopody Cephaloid son eating such a thing... SHUT UP just eat it
____________________________
© 2017 by Christian Tyroch
All rights reserved. Materials by Christian Tyroch may not be reproduced or transmitted in any form, including but not limited to: mechanical or electronic means, photocopying, recording, or otherwise, without prior written permission of Christian Tyroch.

Ooo, we have those readily available in where I live (Philippines)! Not really a huge fan of them but I do like having a ball or two of those.

This looks awesome though!
Reply

I love them I always wanted to try them and had a bunch when I was in Japan! I miss it.... For some reason, I never see it made or sold anywhere here in America, and I got to every asian restaurant I can nowhere makes them!! I really am not sure why.... I noticed the Japanese fry their foods very differently than here so it may just be people here don't know how to make it right
Reply

AWWWWWWWWWWWWWW I can't wait for more!
Reply

THANK YOU DUDE!!!!!!! I've drawn a few things around Halloween I gotta upload this week!! *O* I hope you like em!~
Reply

Tracie has always been a bit odd. XD
Reply

It's so great seeing everybody happy! <3 Congrats on finding the free time to do this! You must be swamped with school!
Reply

That is a very nice drawing! Neat work
Reply