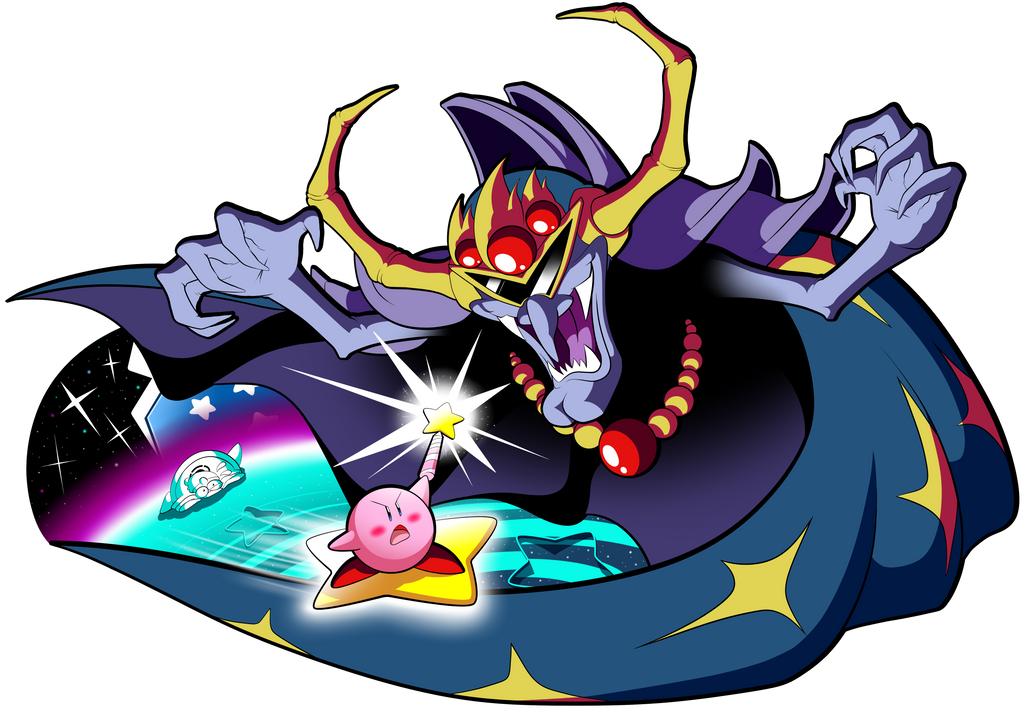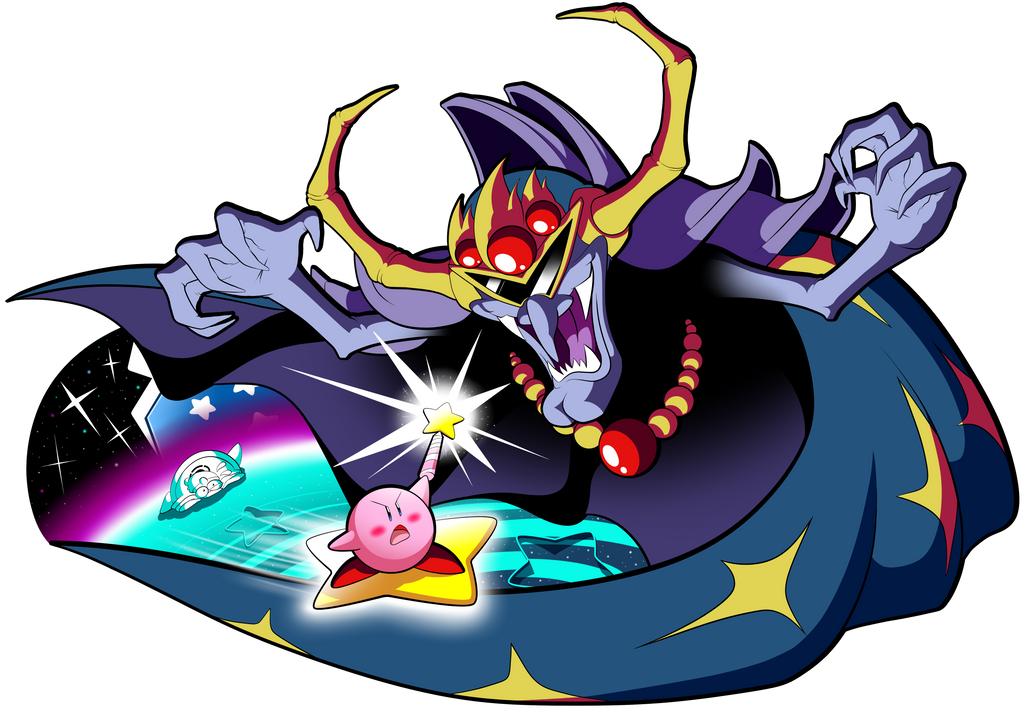 Watch
Nightmare is one of my favorite Kirby bosses and his fight one of my absolute favorites in the entire NES Library!
The whole subversive nature behind the ending of Kirby's Adventure is fun enough to begin with, and the reveal that Dedede was the good guy was just a fun twist! The entire reveal of Nightmare itself to follow just seemed crazy too as a kid, and strangely fitting? You can't pick a better enemy for the series or Dreamland itself than an embodiment of Nightmares. The only boss I ever liked more was Dark Mind, and I don't think it's coincidence that he seems to be the Mirror World's equal of Nightmare himself.
The Nightmare fight started so many long-standing traditions of Kirby end bosses too, especially the idea of them being creepy buggers that seem out of place in the game they're in, but to me I don't think the design of Nightmare's ever been matched when it comes to that! He's creepy and unsettling amongst the other designs in his game of origin yet oddly fits, I think it's because he retains a goofy and funny looking design because of his cool shades and funny faces he makes. Whatever it may be, he's so fun! And Kirby's Adventure will always be one of my favorites.



I'm very happy! This is the first time I think I have ever liked the way I drew Kirby, I've always had a lot of trouble with him. He's oddly more difficult to get right than one might realize, his simplicity can be a trap. I wanna draw him more though now, so if there's any suggestions for possible Kirby art you would like to see from me I'm open to it! Leave a comment below~
And on the subject of Nightmares, I have a special drawing and little announcement coming up on Tuesday.. But it might not be what you think!
Watch the
SPEEDPAINT
here!!
____________________________