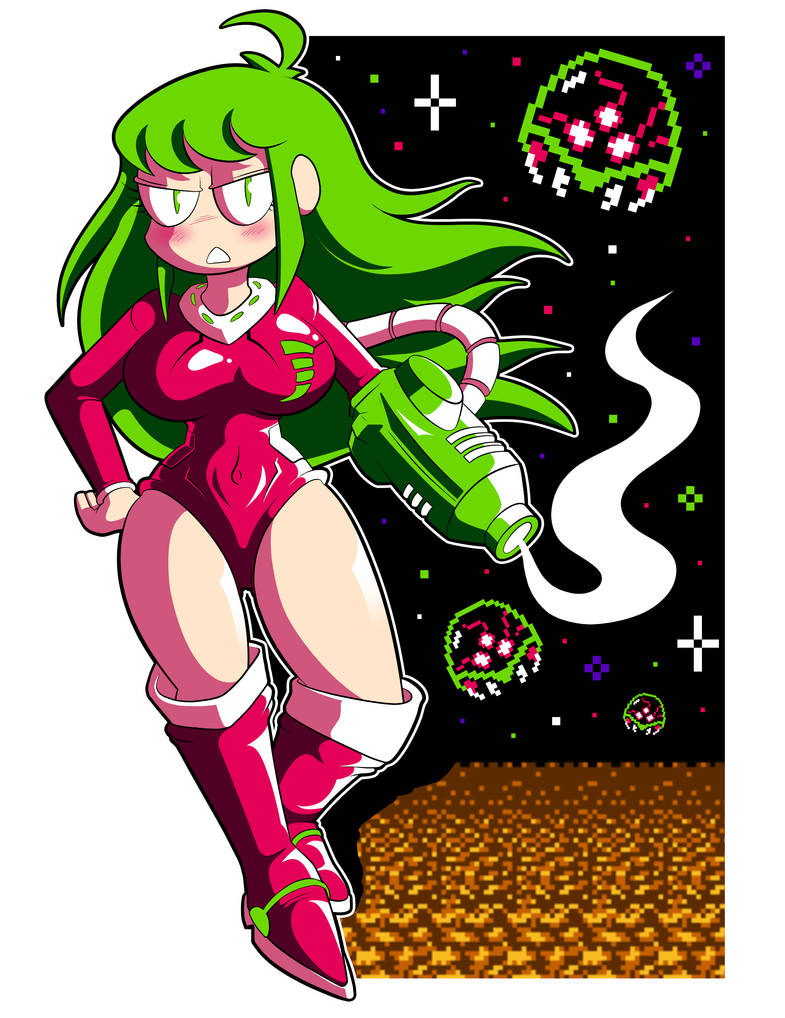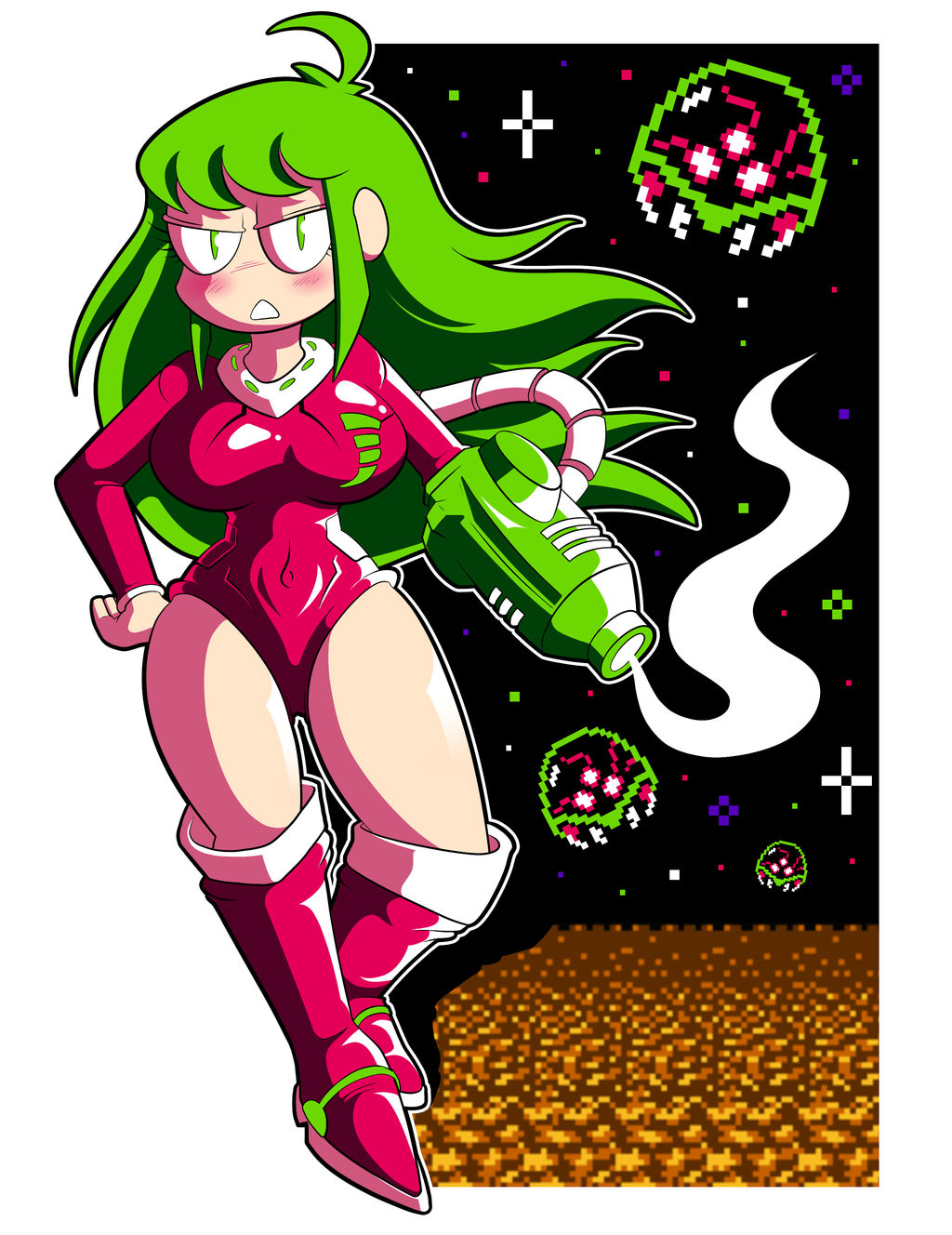 Watch
Or more like, a one-piece in space!!
Fifth entry for
Metroid March!!
And the third piece for the original NES Metroid!
The famous Justin Bailey get-up!! Enter the name into the password screen of the game and you unlock the ability to play as Samus in this, which is personally my favorite version of her out of the suit ever I think.
NO
it isn't cause it's a skin-tight sci-fi leotard or the great color combo, but it's honestly cause I
LOVE
SEEING HER in an undersuit but still wielding the Arm Cannon. It's so
hot
badass!
In general I like everything about Samus' appearance in the original game, I think she looked best with the Power Suit design back then, I really miss when they would draw the suit with lots of tubes!! And in terms of how she looks at the ending I always will prefer the long hair brown haired Samus over the modern day Zero Suit blond ponytail look. The best concession would probably be the long blond hair in Super, but I don't care for the outfit... I think Samus looks cutest and prettiest in her Suit, the helmet off is the most skin I really need the JB suit withstanding. I actually do have another piece in the future with Samus out of the suit... BUT, that's at the end of the month!! We've still got a long way to go, not even halfway there! WOO!!
Watch the
SPEEDPAINT
here!!
____________________________