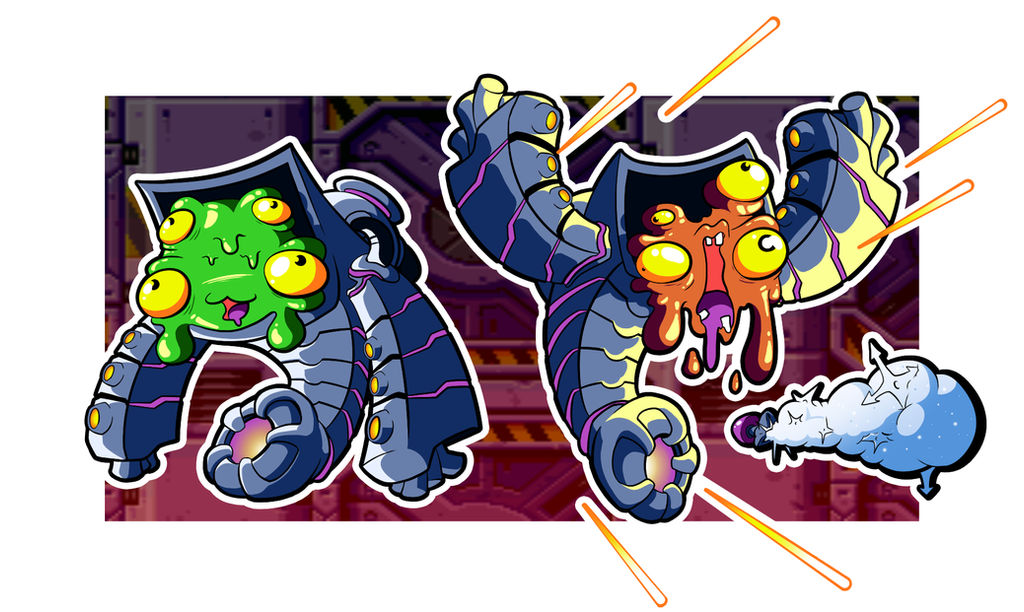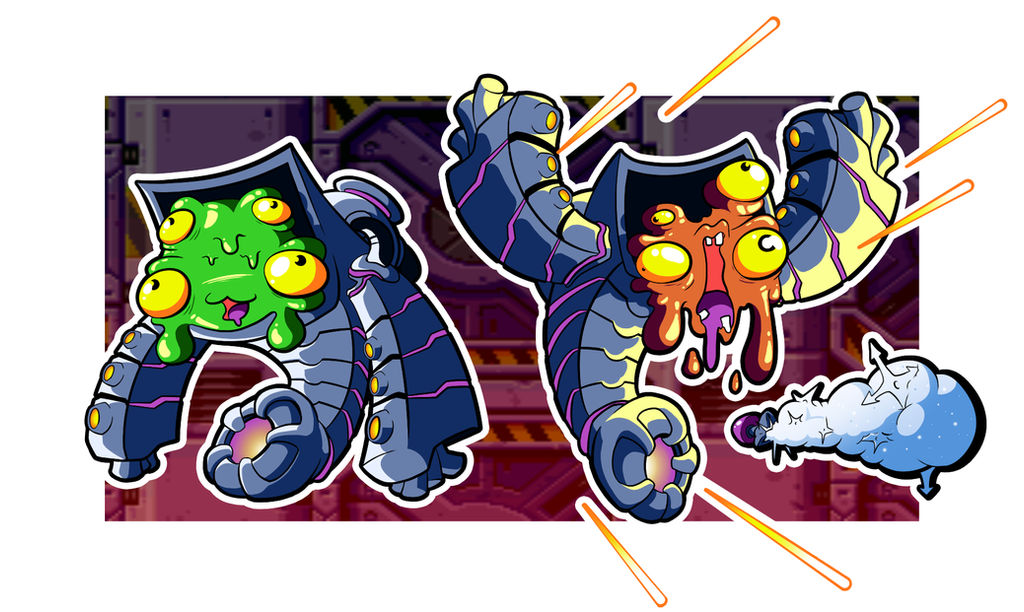 Watch
HEY Who turned the heavy back on?!
YO!!! Special announcement time!
AND SURPRISE!!~
When I said I had another Nightmarish piece coming up after that Kirby one the other day, I doubt any of ya'll expected this! XD
I'm happy to announce a fun thing I'm doing all this month!~
METROID MARCH!!!!
Metroid is one of my most cherished and favorite series ever, the games are all consistently some of my favorites and influenced me SO much throughout my life... Yet, barring a few really old pieces in the gallery and sketches here n' there, it's sadly overlooked by my art! And we're gonna change that cause I've got bunches of Metroid related pieces planned for the next 31 days!!! All of em are gonna be future prints too!
I think it's fate that the first piece to kickstart the month with something from Metroid Fusion, given the last real dedicated full piece I've drawn for Metroid hailed from that game.
Nightmare is one of the cutest bosses in any of the games!! I always was just in love with the thing since I first played Fusion, it's a blessing to get purely original designs and not retreads or revisits of prior bosses from the series And Nightmare was one hell of a spectacle!!! The environmental design and storytelling in Fusion that I love so so much shines immensely in the hype building toward the confrontation with Nightmare. You tread through ARC multiple times, but it's never the same! Seeing an immense freakish thing running rampant in the shadows behind the glass is just terrifying, it looks bigger than Ridley, almost Kraid level at first and first-time players must have their imaginations driven wild!!! Coming back to see ARC in tatters really shows the power of the Feds Nightmare and what it can do now that it's escaped. And finally seeing it.... GOD... CUTIE!!! But scary cutie!!! Watching his face melt is one of the most memorable images from the series I can think of, I loved seeing Fusion improve on the debilitation of health visually that Super started with the pallet-changing sprites.
Something I always loved so much about Nightmare also is my headcanoning of what it might have been like prior to his X infection. It's somewhat of a Crocomire figure to me in that sense! I personally always saw the Nightmare as having a very childish personality, and even played with the researchers on the BSL prior to the outbreak. Makes it all the more heartbreaking to see it assimilated and controlled. Other M's reuse of Nightmare was a very fun boss and a completely unexpected surprise that made me happy, but I do have to admit I don't like that it was a mindless monster from the looks of things. It killed my headcanon of Nightmare being peaceful, I assume that's the same one as on the BSL?? I do like that they basically used my idea of it acting like a Baby though! XD
Hope you guys like Metroid March!!! I am very much open for ideas and requests, so tell me in the comments if there's any creatures, moments, settings, or just Metroid related ideas you'd like to see from me this month!
Watch the
SPEEDPAINT!
here!!
____________________________