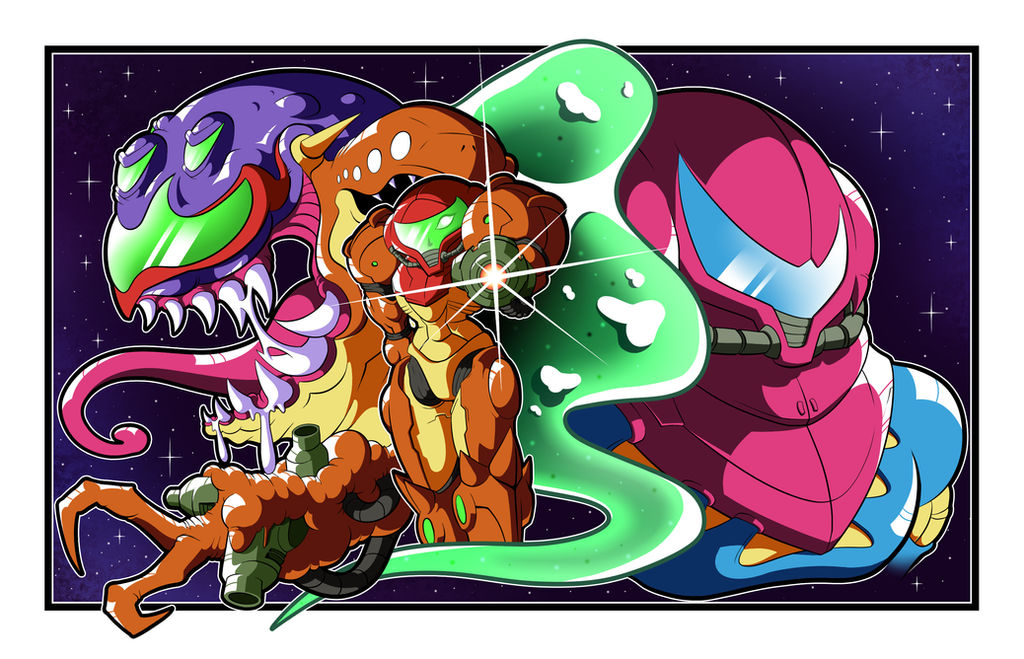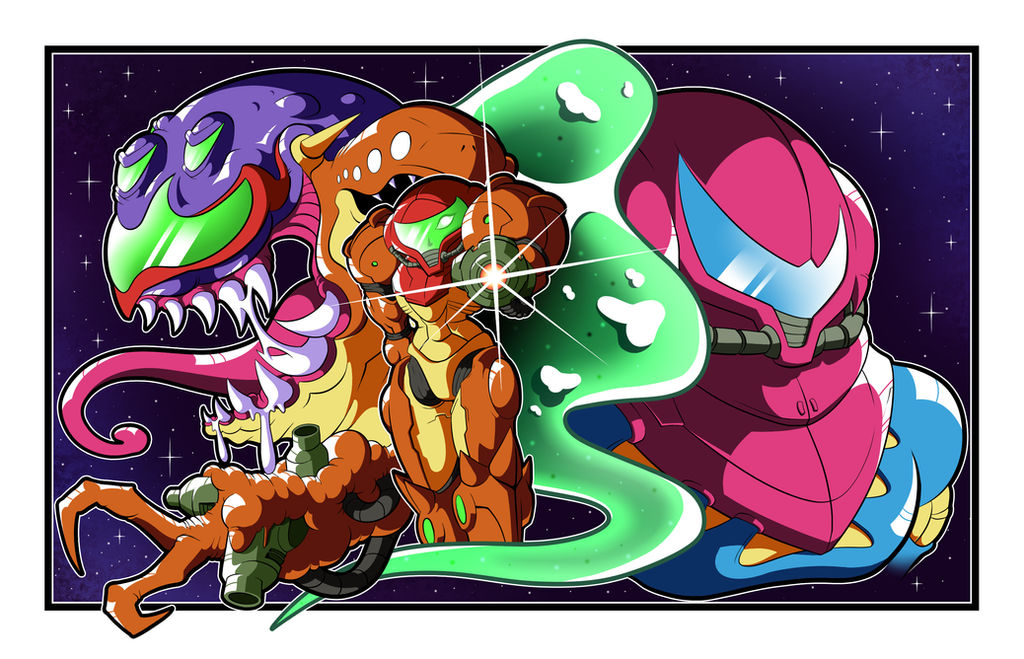 Watch
Second piece for
Metroid March!!

~And another
Fusion
piece!~

It's no secret that
Fusion
is my favorite game in the series... Which makes it one of my favorite games of all time!!! I know
Fusion
has always gotten flak for it's linear structure and more narrative-based approach, but to me it somehow goes beyond that seemingly limiting structure and transcends into something amazing.
Fusion
may seem dialogue-heavy thanks to the other iterations in the series but even with the Nav Rooms,
Fusion
is a pinnacle in environmental storytelling. The state of the BSL facility throughout the game and the sequences Samus goes through say more than words could and it drives a sense of hopelessness of the Mission the more you get into the game. Typically
Metroid
games you feel like a powerhouse and unstoppable the further you get, but even progression in
Fusion
does not feel as it should. Regardless of Samus' upgrades she still seems no match for the SA-X, your low health pool and damage threshold adds to that, and the ship falls more and more into disarray. It's like a race against time that you never had a chance of catching up with.
Fusion
fills you with a sense of fear and dread, and I always considered it a horror game first and fore-most. The
Metroid
series always seemed to want to dip it's toes into the genre given their origin and inspiration but
Fusion
really took it one step beyond. When the series embraces the macabre more I seem much more satiated. I don't think it's coincidence that my second favorite after fusion is
Echoes
.
Nothing adds to that element more than the SA-X though. Every sequence is a memorable one, and thanks to amazingly well structured level layout and gameplay mechanics, even to a veteran player later encounters with them still can have you screaming and paranoid you won't make it. Having the Hunter become the Hunted was such a great idea and it was handled excellently! The first time you discover there's multiple of them that's when you seriously wonder how you even have a chance of fixing the situation. The SA-X feels like Nemesis from
Resident Evil
, I seem to have a deep love for bosses and creatures like that. Unstoppable killing machines that seemingly can strike from anywhere at any time!!! It's a sense of immersion that I feel is unparalleled even by the likes of games that specifically aim to be solely horror ones. I haven't even gone into the amazing thematic direction merging Samus with the Metroids and becoming her own worst enemy, while facing a reflection of her former self. Or the incredibly neat twist the first time you find the Restricted Lab. There are just so many memories and amazing moments and elements of Fusion I could fill a book. It's a classic I still play annually, and a game I will never tire of. I love
Metroid Fusion
to death, not just my favorite of the
Metroid
series but one of my most beloved games of all time.
I don't think I'll ever forgive Nintendo for the cancellation of
Dread
. And yet, I've not given up hope on it's return. Good things come to those who wait, the entirety of
Metroid
as a franchise is the perfect embodiment of that statement. The wait for a new game after the release of Super was monumental, but it's payoff... Even more-so. The release of
Fusion
and
Prime
simultaneously is one of the greatest days in game history, and even ushered in a renaissance for the franchise. It happened once and I know for darn sure it's gonna happen again. In time.
Watch the
SPEEDPAINT!
here!!
____________________________