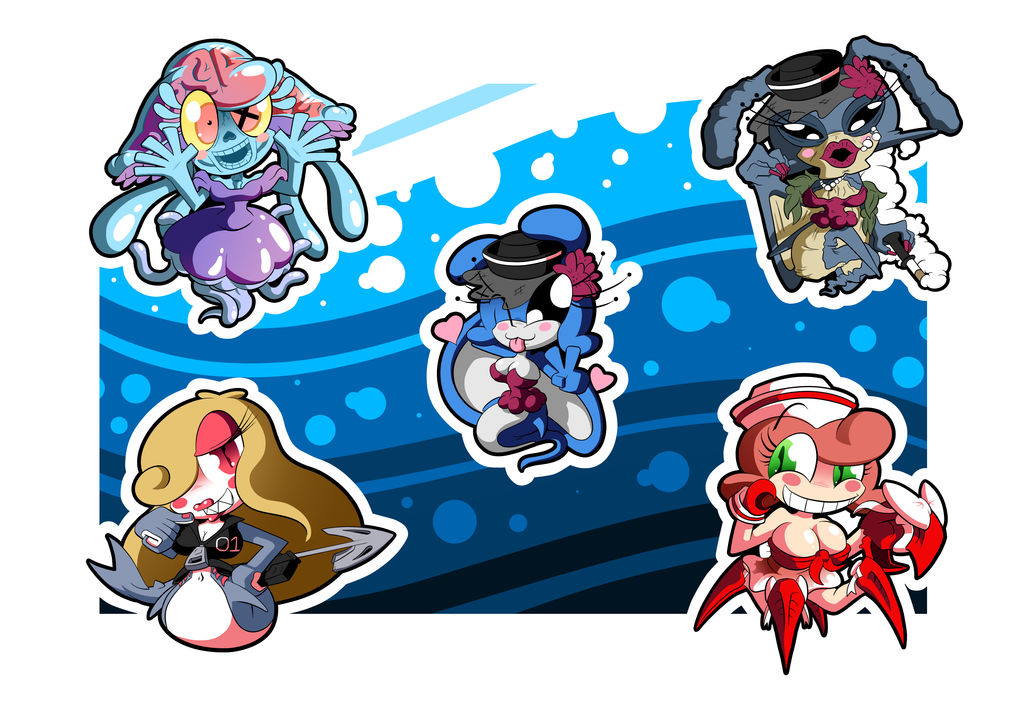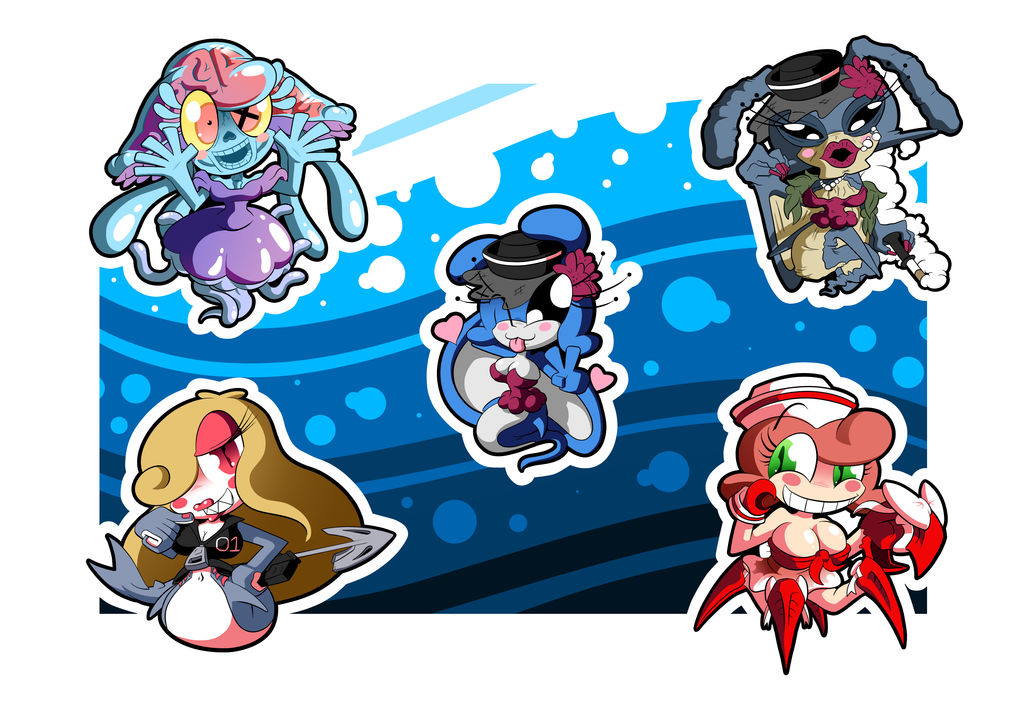 Watch
I saw that Mermay is a trending thing on Twitter recently and you know I can't resist something that catered to me haha! I've got too much on my plate to do much, but I've got these little gals!~
Enjoy some stickers of the four Mermaids from
Astronautical
and
Freedom Flyers
!!
---
Jillian
Carol
Suzy
Jeniver (Pre & Post-Timeskip)
---
You might remember them!!!! For those who aren't familiar, you can read all about them in the pieces here!!






Watch the
SPEEDPAINT
here!!
____________________________
© 2017 by Christian Tyroch

All rights reserved. Materials by Christian Tyroch may not be reproduced or transmitted in any form, including but not limited to: mechanical or electronic means, photocopying, recording, or otherwise, without prior written permission of Christian Tyroch.

Ooo, this looks pretty cute! I'm tempted to grab some sticker paper, fire up the printer, and cut away then stick said stickers on random things.
Reply

Thank you so much!!! Alternatively you could buy some from me and I'd mail them to you haha, that's kind of the reason I make these to begin with! XD If you would like any please note me!
Reply

OH I remember these cute characters.

Nice to be seeing them again. Have any more plans with them?
Reply

I'm so glad!!! No new pieces for them specifically soon, but, I do have another Mermaid picture coming up in the next few days!!!!~ A CHARACTER NOT SHOWN ON DA BEFORE ACTUALLY! I hope you like her!
Reply

Cute little stickers of your mermaids!
I've yet to finish up something for MERMAY as well!
Reply

THANKS DUDE!!!! I've been too busy sadly to really participate, it makes me sad cause it's like a challenge just made for me haha! I've got at least one drawing for it I"m hoping to add before the month ends! WE'LL SEE! I hope you can do something too!!~
Reply

They're all cuties with sad backstories. ;w; I wanna hug them all, but I know at least most of them eat humans for a living. ;XD But do they eat kittypines?
Reply

MORE LIKE... All of them XD AT LEAST all of the ones that actually eat haha! THEY PROBABLY WOULD EAT CATS HONESTLY Especially Carol. And probably make a terrible eating p*ssy joke rght after honestly alskdmfkldskfld SHE'S SO MEAN
Reply

If you wanted to make a terrible eating p*ssy joke, you could say they love eating fish tacos. *shot!*
Reply