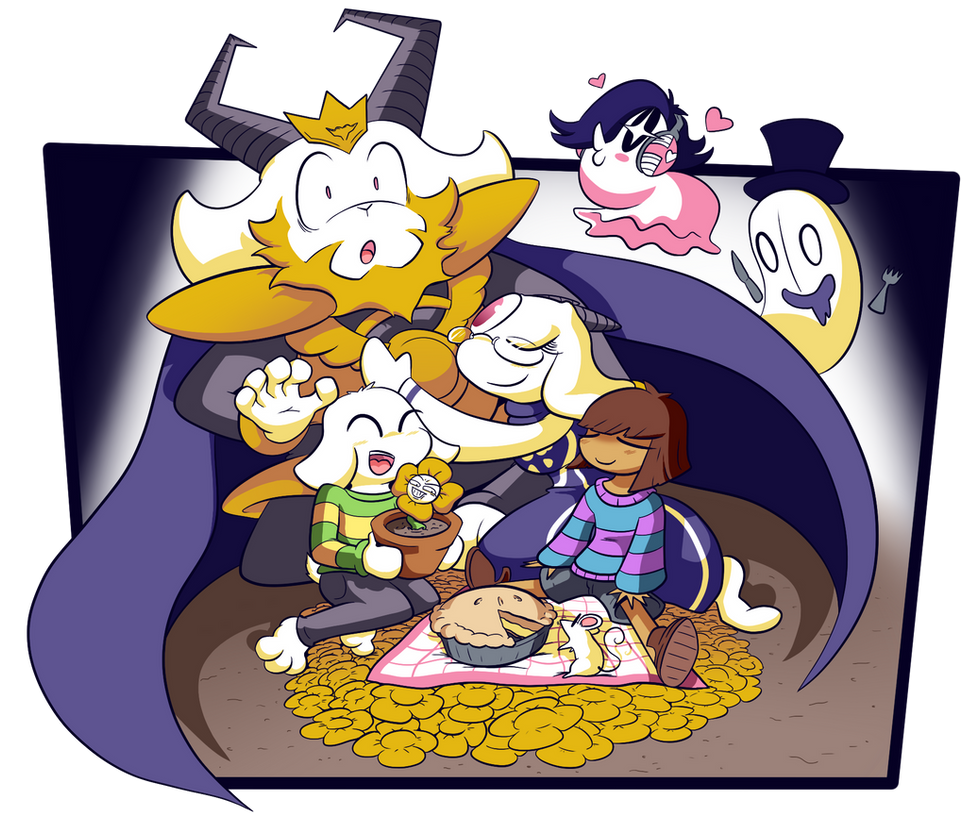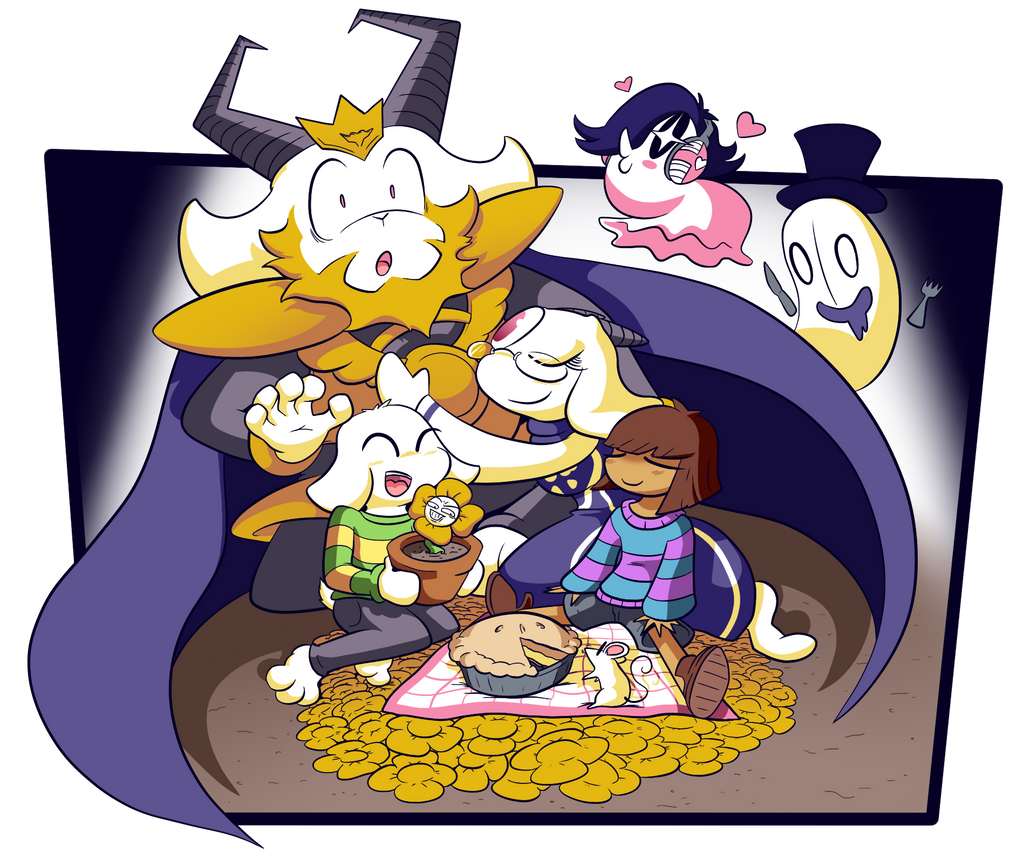 Watch
Finally getting around to posting this~
I played Undertale finally a few weeks ago, and, well, let's just say it's kind of been one of the only things I've talked about since askldmsalkdlk I love the game so so much like unbelievably much... But I'll save that talk for later!
Cause I've got a huuuuge Undertale drawing I'm working on that's on the level of this
IT"S GOING TO TAKE A WHILE
and probably kill me

But it'll be so worth it ahhh but in the mean time have this instead!!!

I can't BELIEVE how little fan-art there is of Asgore and Toriel together let alone the whole adorable family, like, whaat? WHY!!!
Asgore is my second favorite character in the game, but my favorite, is Flowey... There was no way I wouldn't fit him in this, and look he's the best part
That face..
__________________________________________