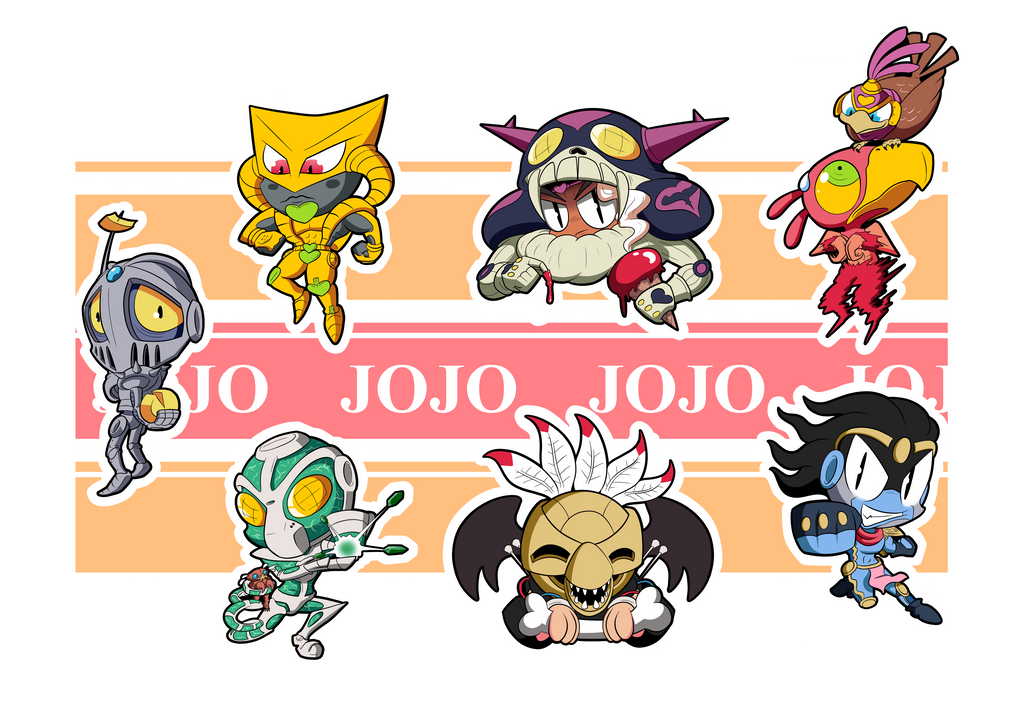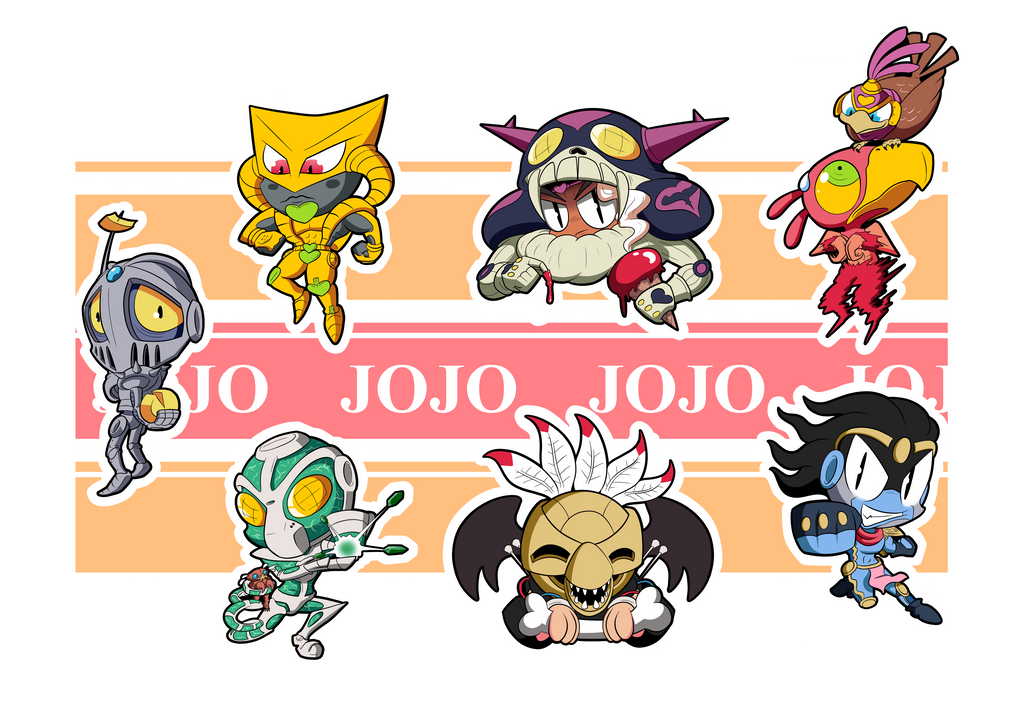 Watch
Continuation of the First Set of Part 3 Chibis! Please make sure you check them out too!!!
This sheet's primarily the Stands, but there's a few other characters too!
Silver Chariot, ZA WARUUUDO, Vanilla Ice and Cream, Magician's Red with Pet Shop, Hierophant Green with Lovers, The Fool, and Star Platinum.
I specifically made these to make
Stickers
out of, they come out
SUPER
cute I've tested it myself, so check them out on my Redbubble if you are interested!!!

v

/
I recommend you order Medium or bigger for best quality
~
If you're a Jojo fan, stay tuned cause there's going to be more of these down the line
~
______________________________________________________________________