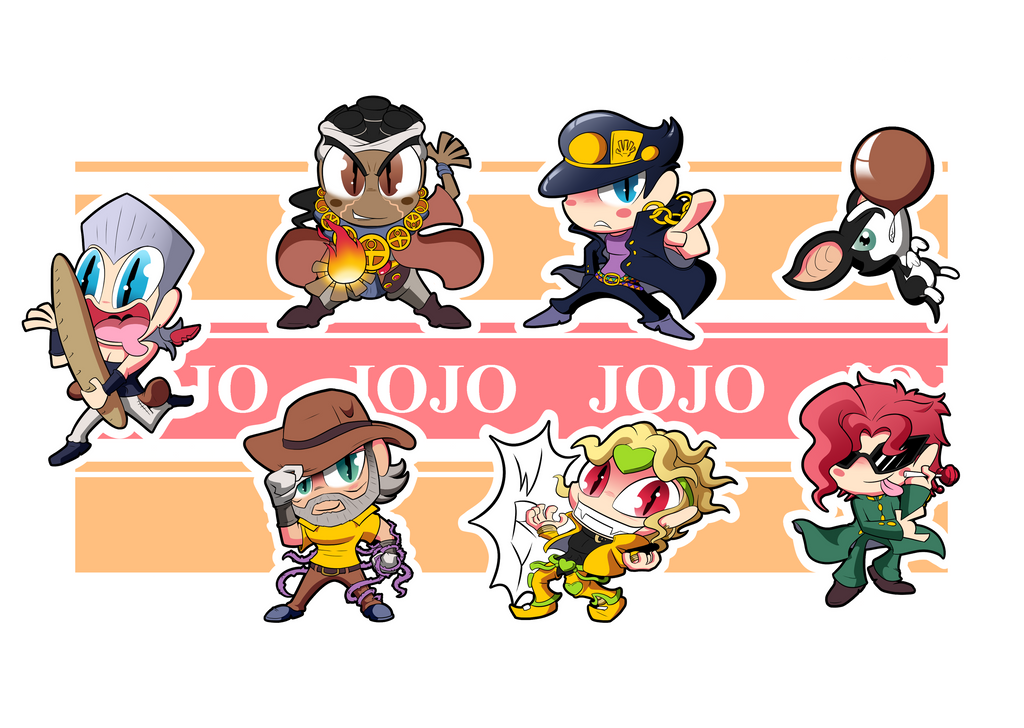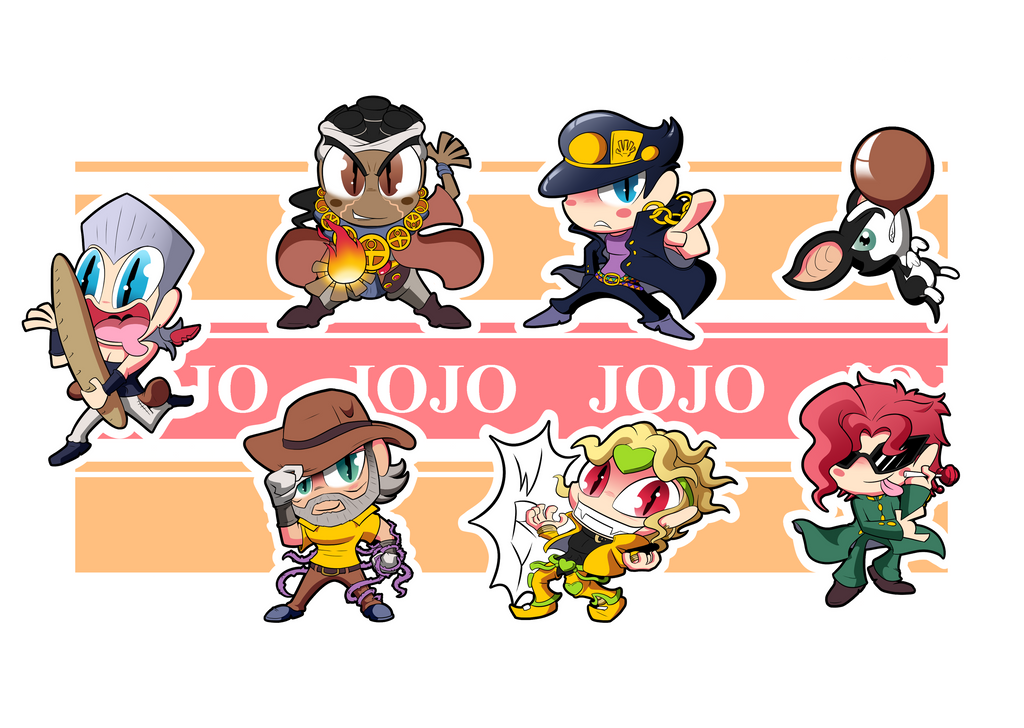 Watch


















Remember that new Chibi style?!


I hope you liked it cause I sure as heck did and it sure as heck isn't going anywhere, I've got a lot of fun ideas for sheets just like this planned and there's gonna be a lot in 2016!!!
JOOOOOOOOOOOOOJOOOOOOOOOOOOO~
First one's the Stardust Crusaders crew!!!
Polnareff, Muhammad Avdol, Jotaro Kujo, Iggy, Joseph Joestar, DIO, and Noriaki Kakyoin.
Make sure to check out sheet 2, which has their Stands as well as a few other characters!
I specifically am making these to make
Stickers
out of, they come out
SUPER
cute I've tested it myself, so check them out on my Redbubble if you are interested!!!

v

/
I recommend you order Medium or bigger for best quality
~
If you're a Jojo fan, stay tuned cause there's going to be more of these down the line
~
______________________________________________________________________

Reply

Waaah thank you so much! ;v; I'm trying to find a way to make homemade stickers outta these, once I can, I'm so making some for all 8 parts of Jojo! xD
Reply

Reply

If Jojo was made today it'd probably look like Jojollion! xD Just kidding, but seriously, I'd love to see my awkward chibi style animate an entire fight scene from Part 3 just to see how weird it'd look... ak;daskmd;
Reply

joooooooooooooOOOOOOOOOOOOOOOOOOOOOOOOOOOOOOOOOOOOOOOOOOOOOOOOOOOOOOOOOOOOOOOOOOOOOOOO
jo
idk there was this post on tumblr where they just kept going and it reminded me of it

man i'm so left behind on jjba i haven't had much time for watching stuff x_x;; either way the characters all look lovely in your art style!
Reply

They're all cute! (Dat Noriaki)
Reply

THANK YOU!!!! I think he's my favorite on this sheet next to Abdol XD You can't draw Kakyoin NOT rero-ing!
Reply

>polpol with baguette

oh YOU.
Reply