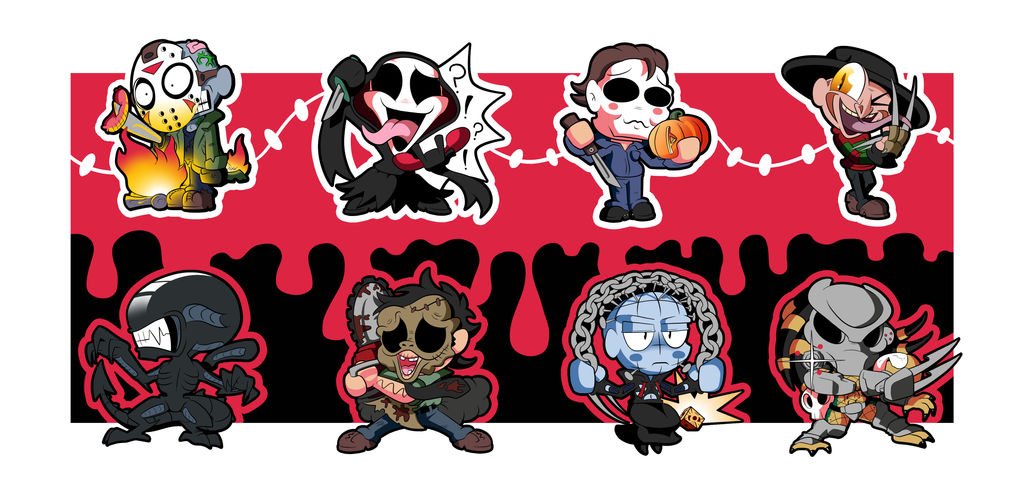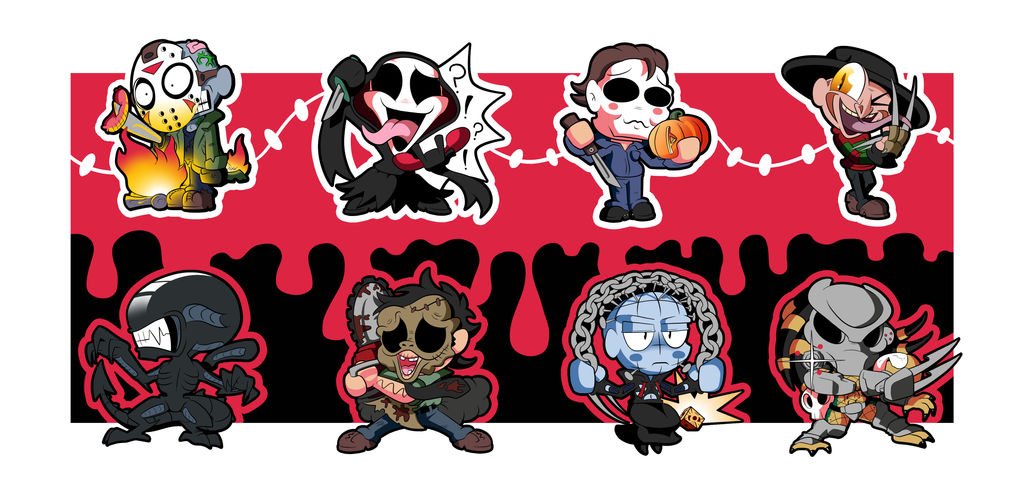 Watch
HAPPY HALLOWEEN!
Boo!!!! I know it's a bit late, but it was the best I could do with such little time, I hope you like them!
Another Chibi set, this time, some more modern day horror movie classics.
Jason
Ghostface
Michael
Freddy
a Xenomorph
Leatherface
Pinhead
and a Predator!
You can see them without a background here if you want
Are any of your favorites on here?? It was so difficult limiting it to just eight!!!! Originally I was going to do two sets, one with the Universal Monsters and then these guys, but I ran out of time. It was hard enough as is just picking more modern dudes though, you have no idea how hard it was resisting some urges!!! I wanted Candyman so badly, and Pennywise, and The Surgeon General and Chucky & Tiffany and Samara and the Wishmaster and Mr. Babadook and
AAAAH
too many to count!!....
Next year... (`∀´)Ψ Muahahahaa!!!
For reals though, some of my older watchers might remember back when I did this little monthly challenge three years ago
I've really
REALLY
wished I could pick it up again and make it an annual thing, and I might give it a go next year, with chibis like these little guys here. We'll see!!!!! If I can make the time in my schedule to do so, we will see... If there are any characters you'd like me to keep in mind for next year though, shout em out here!!! I'm planning to go crazy with these and do just about everyone I can think of, even weird picks like Christine (the Camaro), Rawhead Rex, and all sorts of things. I love way too many horror movies to run out for a long time probably.
And

ONE
LAST
THING!!!!
Some news! I recently got my hands on a special cutter and am planning to start making my own stickers and such to sell them, these guys here will be a set you can buy, as well as lots of other ideas I've got planned!!! So keep an eye out for those in the near future! They'll be added to my store~
Watch the
SPEEDPAINT
here!!
__________________________