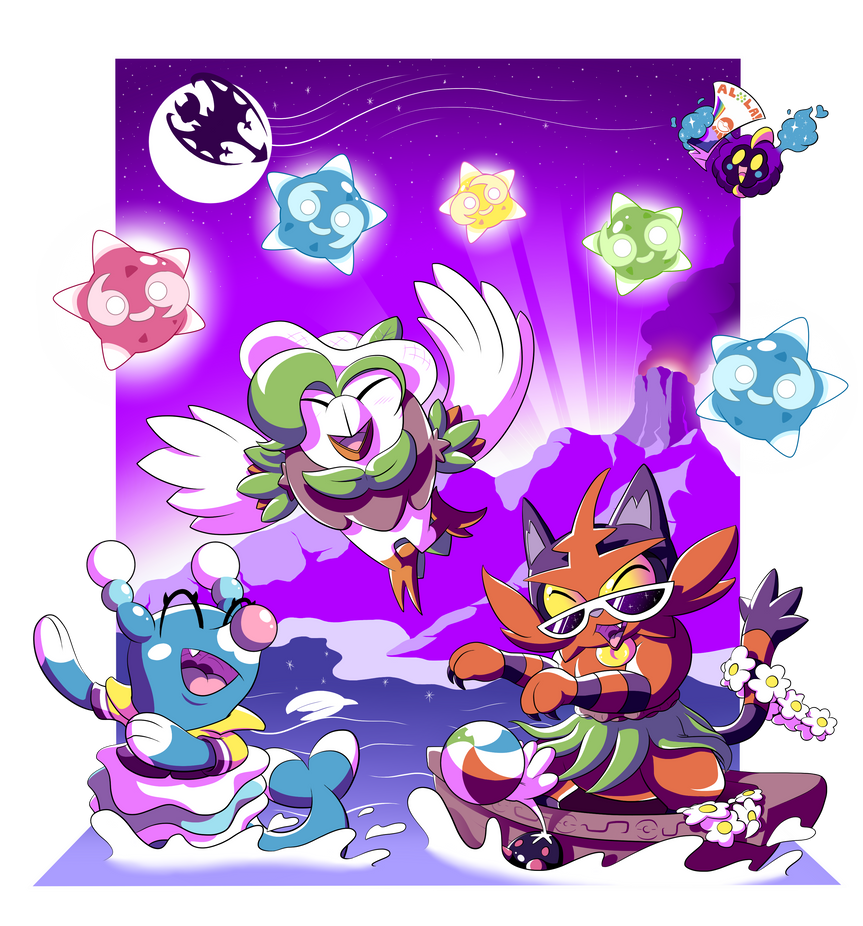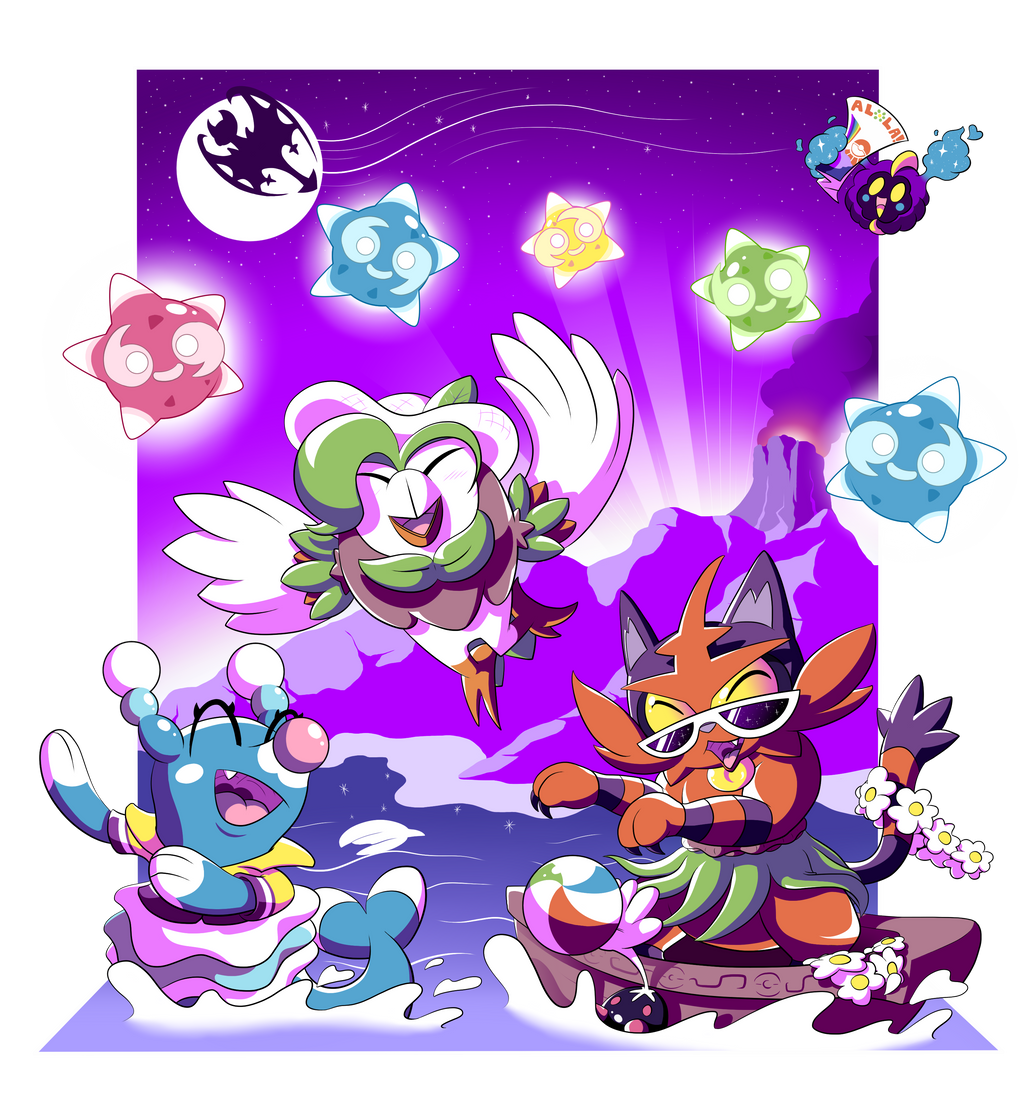 Watch
It's almost here, less than two weeks left of one of the longest waits ever.

Sun and Moon are upon us!!!!!!!!!!!!!
You guys probably remember this piece I whipped up the morning we first got a glimpse of the Starters
Well Friday night I got an idea for not one but
TWO
sequel pieces to it... Here's part 1!!!! 2, soon to come! The pieces grow and evolve and get bigger just like the trio do, and the next one's gonna be YUUGE.
I don't think I've ever been more excited for a game in my life, and I thought the X and Y hype was big, I thought the Brawl hype defined a period of my life, I think Sun and Moon's anticipation somehow rivals and may beat even that. Every turn of the wait the game keeps throwing new curveballs and speculation at us be it new Alolans, the Ultra Beasts, Type: Null, I really truly think this might be the ultimate game in the series and an amazing adventure and I can't wait for the midnight release! AH!!!!!! We're almost there guys, just a little bit longer! The dawn of a new gen is upon us.
It's funny that my decision on the starter is still not final... In fact, it's funny that I even care at all about who I will pick, because typically I just box them but... This gen is, wow, it's the first time ever I want to use all three in a team! That's
NEVER
happened before and I can't believe it honestly, these three have got some of the most solid designs in the series, and in my opinion are definitely the best starter Trio to date. I can't pick and it hurts so much!!!!! How about you guys??
Watch the
SPEEDPAINT
here!!









________________________