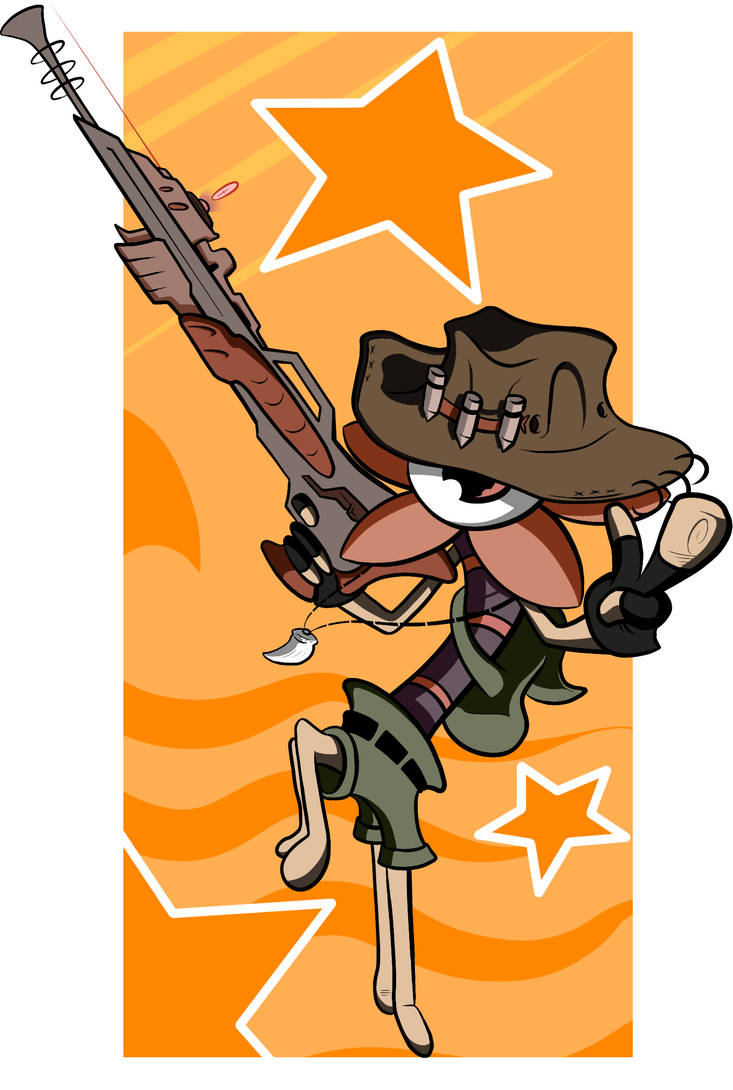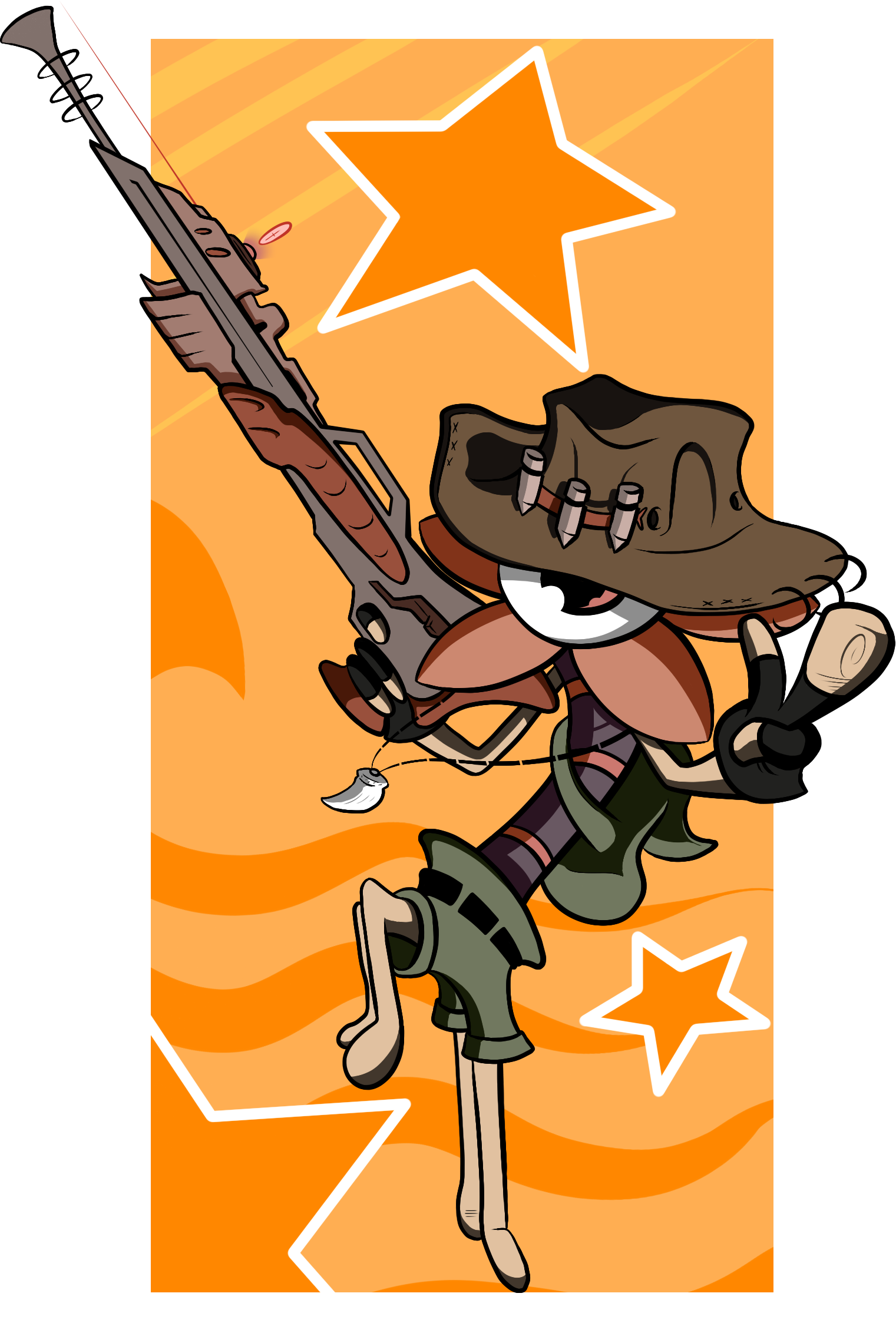 Watch
I felt like trying to do a speedpaint last night and this is what I came up with, it took just a little over thirty minutes I think, it's a new character I made a few weeks ago that I'm obsessed with currently adsklfmkldslkmf
I can't talk about him much sadly cause of
spoilers
. His name's
Skye Duster
, and he's gonna be a major character in
Episode 6
of
Astronautical
.
Skye's a retired war vet who spends his days big game hunting now for only the most fearsome creatures the universe has to offer, namely Carcosmodons...
Skye's got a really cocky personality and thinks highly of himself, most everybody around him does as well. He's always prepared for a fight. Such a sexy hunk, once you go worm that's what you'll yearn.
Best of all he has a badass Australian accent. Where do Aussie accents come from in outer space?
DON'TASKQUESTIONSLIKETHAT
Skye is a member of a currently unnamed semi-new species I've been working on that are based off of Feather Duster Worms, hence the last name.

____________________________
© 2013 by Christian Tyroch
All rights reserved. Materials by Christian Tyroch may not be reproduced or transmitted in any form, including but not limited to: mechanical or electronic means, photocopying, recording, or otherwise, without prior written permission of Christian Tyroch.

Really love what you did with the background here, it's minimalistic yet so very pretty!? Plus, it looks so good
as like, a prop behind him not filling up the entire drawing. It just looks so much more pleasant to the eye for some
reason. Really nice to see a drawing of him and look forward to the chapter he shows up in, what a fun chapter!
Reply

I like how his backpack stays on his back even though visually there doesn't appear to be anything holding it up. Its one of those awesome space backpacks. Its science bitch, don't question it!

I quite like this character, he's rather interesting, and reminds me of something you might see if Bionicle crossed with Mixels(which should totally be a thing).
Reply

Not to mention them shorts don't seem very well-fitting either, that belt is longer than his waist probably two times over! Space clothes are so rad I really need to land me a pair. I'm really glad you like him!! I can't wait til I get to work with him, I didn't even know what Mixels was until now but now I want that crossover to happen! XD
Reply

That's true, though you could argue the legs hold things up. But yeah he looks like he could slip right out of those shorts.

Really? I thought you'd be all over mixels. DUDE get yourself some, you'll love them. They're whacky little dudes made out of lego. They're right up your alley Christian. DO IT!! They're pretty cheap to. Each one is only like 3-5 bucks depending on which one, if they're on sale or where you go. But yeah a bonkle/Mixel crossover should totally happen. I'll add that to the list.

So should I make a tiny little mixel dude with some bonkle parts, or a big Bonkle dude who looks like a mixel?
Reply

Reply

That's not even fair how am I supposed to land a headshot on him instead he just has an eye no head!
Reply

really cool

Reply

Coool, he looks like a cowboy-plant-lookin' thing! Wait, he's a worm... Anyways, awesome work!
Reply

Aahhh thank you so much!!! Yeah he's based off Feather Duster Worms they're like, sea worms that create little protective tubes out of junk and spit and stuff and they stick out their plant-looking mouth parts to collect food. I have a species actually already in this universe that are flower plant creatures that resemble these guys a lot and other aliens often make fun of them for looking like those XD
Reply

Cool~! I should look them up!

Pssh! That's not much of a tease! I mean, if you want to sneak up on someone, you have to look like a harmless alien...and then you can bite their head off~!
Reply
He looks interesting! Can't wait to learn his story. Really diggin' that weapon!
Reply

I'm really glad to hear it! I love drawing alien weaponry. I've come to love this guy, I wish I could spoil his story cause it's really cool. XD Thankfully Episode 6 is soon, it's not like a lot of my favorite stories where they're so far away from now they'll be like Episode 50 and so on AHAHASDL:MD... But yes, omg, this guy and Episode 6. the script for it so far is totally one of my favorites I can't wait to do it!
Reply

THERE HE IS!!!!!!!!!!!!!!!!!!!!!!!!!!!!!!!!!!!!!!!!!!!!!!!!!!!!!!!!!!!!!!!!!!!!!!!!!!!!!!!!!!!!! <3
Reply

THE BOYFRIEND

I've got too many of those now

And this guy's not very good bf material either....

OH WELL THERE HE IS ANYWAY
Reply