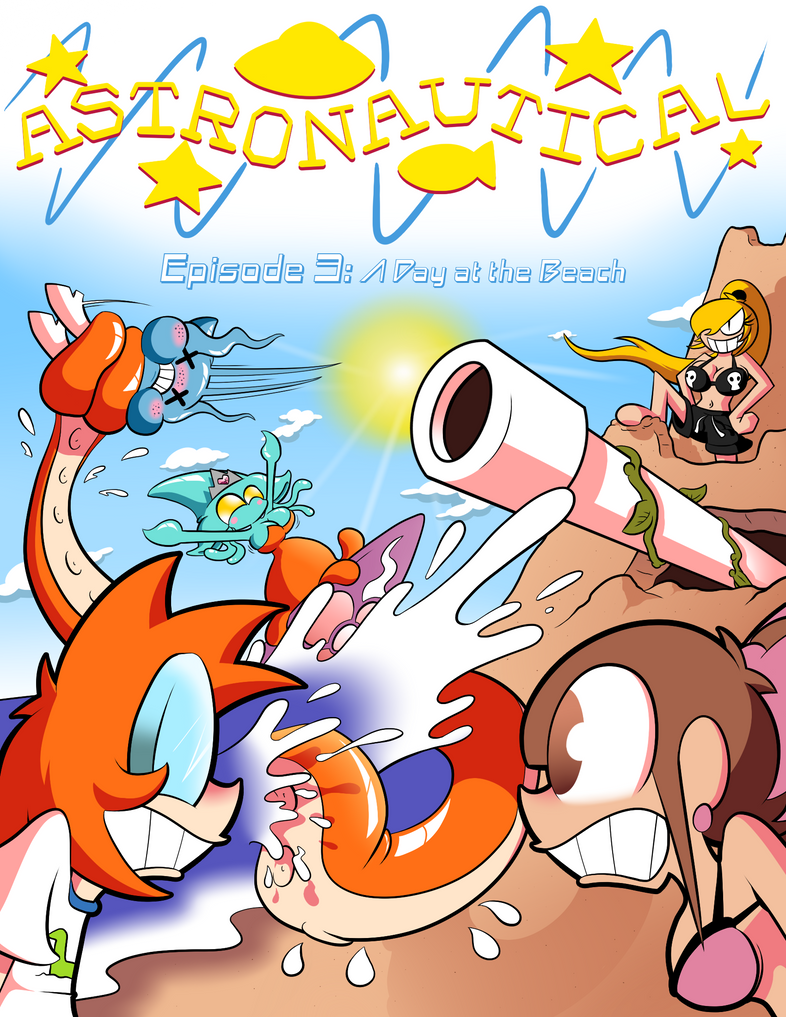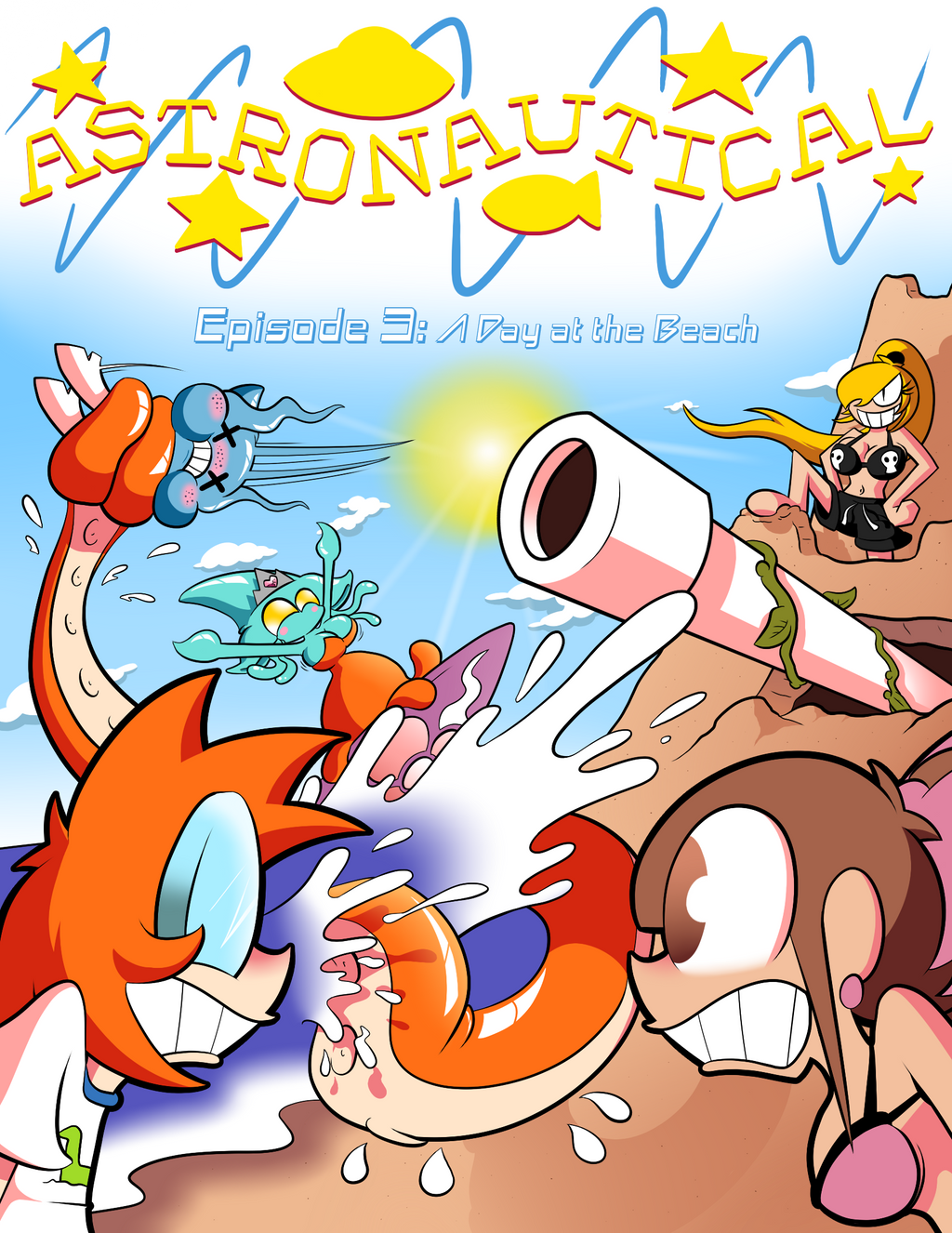 Watch
They're back!
Astronautical is off it's hiatus, and will be returning to weekly updates very shortly with the debut of
Episode 5!!!!!
~In just a
few
more weeks~
Until then, have another remade cover, this time, for
Episode 3
!!!!!!!!!!!!! I hope ya'll like it!







-Things are finally cooling down and the crew are settling into life together, that is, as much as life lets them...
A planned day of relaxation turns into a string of misadventures at the beach!!

SPECIAL GUEST: Squids galore
__________________________________________________________________________
Be sure to catch up if you haven't read Astronautical already, before 5 starts updating! *O*
Episodes
1
,
2
,
3
, and
4
can be found in the links below
Episode 1 Here
Episode 2 Here
Episode 3 Here
Episode 4 Here
Or read them on the site below if you find that easier!!
And you can now find Astronautical on Tapastic! Be sure to follow if you have an account!~

____________________________
© 2013 by Christian Tyroch
All rights reserved. Materials by Christian Tyroch may not be reproduced or transmitted in any form, including but not limited to: mechanical or electronic means, photocopying, recording, or otherwise, without prior written permission of Christian Tyroch.
______________________________________________________________________

o boy o boy, more space antics await!
Reply

IT'S ALMOST HERE!!!! I'm excited for your comments they're always the HIGHLIGHT OF COMIC UPLOADING HONESTLY KLADKMASLDSLK
Reply

Shameless Squishy jiggle, and equally shameless me seeing that first right after the whopping huge cannon. X3c

I'm loving the reworks of the old titles! They have so much more expression and personality behind them as you've perfected your style, it really shows how you've improved over the years! Top notch! <3
Reply

I'm so predictable. XD

Thank you again!!!!! Your comments on these have really meant a lot, especially since you feel the old still hold up so much. It really is crazy how much things look different now, it only makes me wonder what an Episode 8 will look like once I reach it, compared to Episode 4, it's so exciting!!! THANK YOU AGAIN!!! I hope you like Episode 5's cover when it goes up next week *o*
Reply

These "HD Remakes" are awesome dude!! Diggin' those vibrant colors!
Reply

Thank you so freaking much!!!!!! I agree they really are a major improvement and were a ton of fun to draw, if it wasn't such a massive time-sink that could be spent on new Episodes I'd love to be able to goback and re-do the first three digitally like this. All the cute little critters in Episode 3 especially would be too much fun to color, ah!!! THANK YOU!!!
Reply

can i just say, seeing new uploads from you always brightens my day.

also I SEE THAT JIGGLE EFFECT ON SQUISHY IN THE BACK THERE
Reply

AAAAH thank you so much!!! I wish I had time to upload more haha but at least knowing Episode 5's coming means weekly uploads no matter what! xD THANK YOU!!!

YES it's done with Squish more than anyone else I think, half the pages she's in, if she moves, I add it, she's like a giant serving of jell-o in an hourglass figure
Reply